AL Cy Young candidates to duel on MLB.TV
Verlander takes on Duffy, Royals; Orioles, Red Sox compete in tight AL East race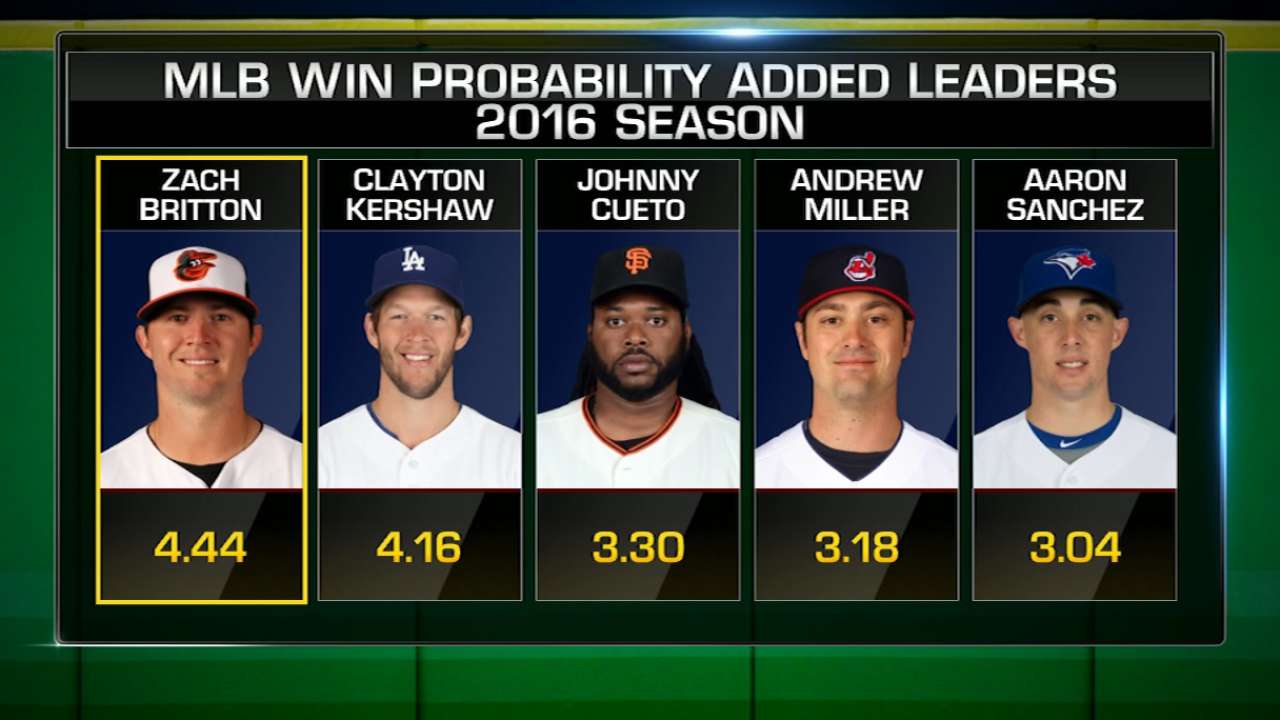 With less than two months remaining in the regular season, the American League Cy Young Award is up for grabs. A clear favorite has yet to emerge in the crowded field, but two candidates -- the White Sox's Jose Quintana and the Indians' Corey Kluber -- will have an opportunity to show they deserve baseball's top pitching prize as their clubs meet in Cleveland.
Fans can catch this AL Central clash as well as the rest of the day's 16-game slate -- featuring starts by Justin Verlander, Danny Duffy, Jason Hammel and Noah Syndergaard -- streaming live on MLB.TV.
MLB.TV Premium has the same features as last year, and is only $49.99 for the rest of the season. This package has the best value and provides access to more than 400 devices and a free subscription to the MLB.com At Bat Premium app (a $19.99 value). It offers the best picture quality ever -- a new 60 frames per second -- for supported devices. Monthly signups for MLB.TV Premium are $24.99.
The new MLB.TV Single Team package is also available as a $39.99 yearly subscription. You can watch a single team's live out-of-market games in full HD.
Here's what to watch for throughout the day (all times in ET):
Aces collide in Cleveland: CWS@CLE, 7:10 p.m.
The Indians continue their season-long 11-game homestand today by welcoming the White Sox to Progressive Field. Chicago has a ways to go in pursuit of a playoff spot, but it can gain some ground in the AL Central in this three-game series against the first-place Tribe.
Quintana, who will start for the Sox, remains in pursuit of an elusive 10th win, which would establish a new career high. The 27-year-old southpaw came up short of double-digit wins his last time out despite limiting the Royals to one run in 7 1/3 innings of work. He finished with nine total wins in each of the last three seasons.
Quintana's counterpart for Cleveland, Kluber, has limited his opponent to three runs or fewer in six consecutive starts. He's 4-0 and has allowed just eight runs over 43 innings in that span.
Stat that matters: Over the last four seasons, Quintana has tried for a 10th victory six times. He posted a 3.02 ERA in those six starts, while the White Sox scored just 12 total runs.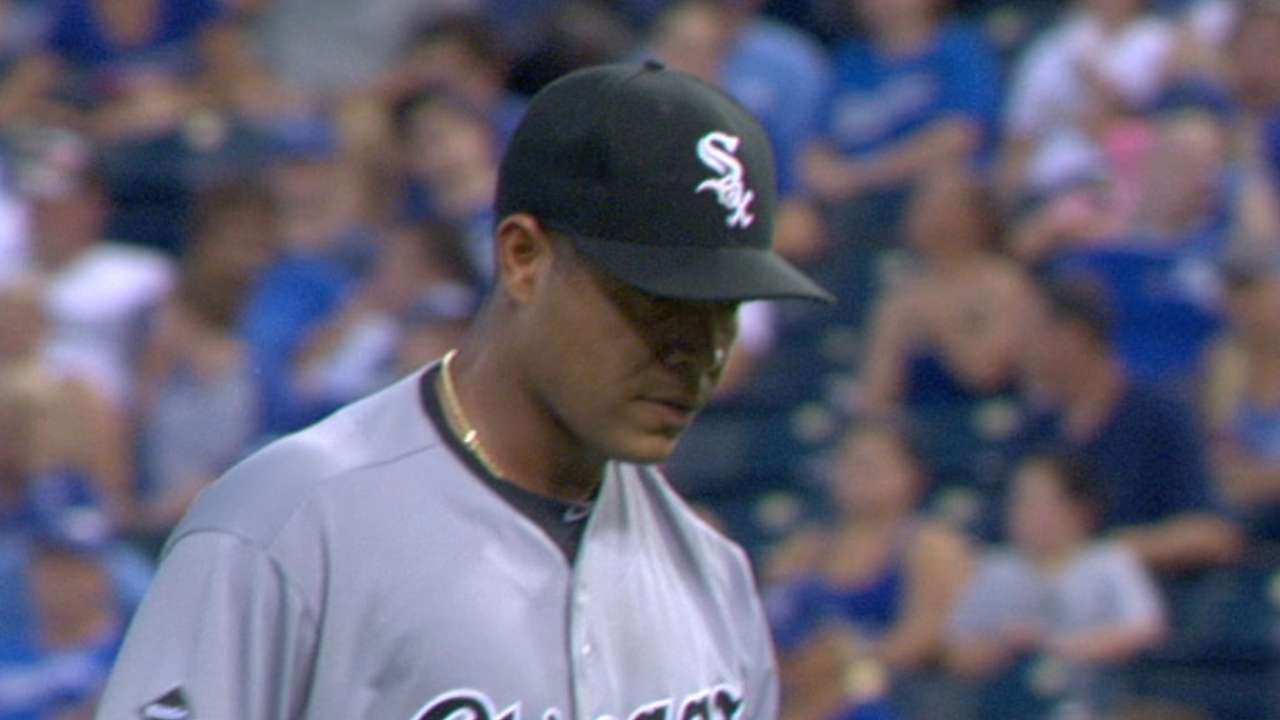 Duffy, Verlander duel in AL Central bout: KC@DET, 7:10 p.m.
Duffy and Verlander have been among the hottest pitchers in baseball of late, but something must give as the hurlers meet in this matchup of AL Central foes. As the Tigers try to keep pace with the Indians in the division, Verlander has been stellar, going 5-0 with a 1.78 ERA over his last eight starts. Despite allowing just one run over seven innings his last time out, Verlander took a no-decision as the Tigers lost, 3-1, to the Mariners.
"He's our guy," Tigers catcher James McCann said after the game. "He's the dude, and I think everyone expects that, fair or unfair. Again, he did it tonight. He found a way to get it done."
Duffy, meanwhile, has been just as dominant. The Royals' lefty has won each of his last eight decisions, posting a 2.55 ERA in that span. Duffy has allowed three or fewer runs in all but two of his 17 starts this season.
"I'm just really proud of him," Royals manager Ned Yost said. "The way Danny has matured and developed as a Major League pitcher has been really, really fun to watch."
Stat that matters: Duffy has struck out 138 batters against 25 walks this season. His 5.52 strikeout-to-walk ratio is by far the best of his career, eclipsing his previous high of 2.13 in 2014.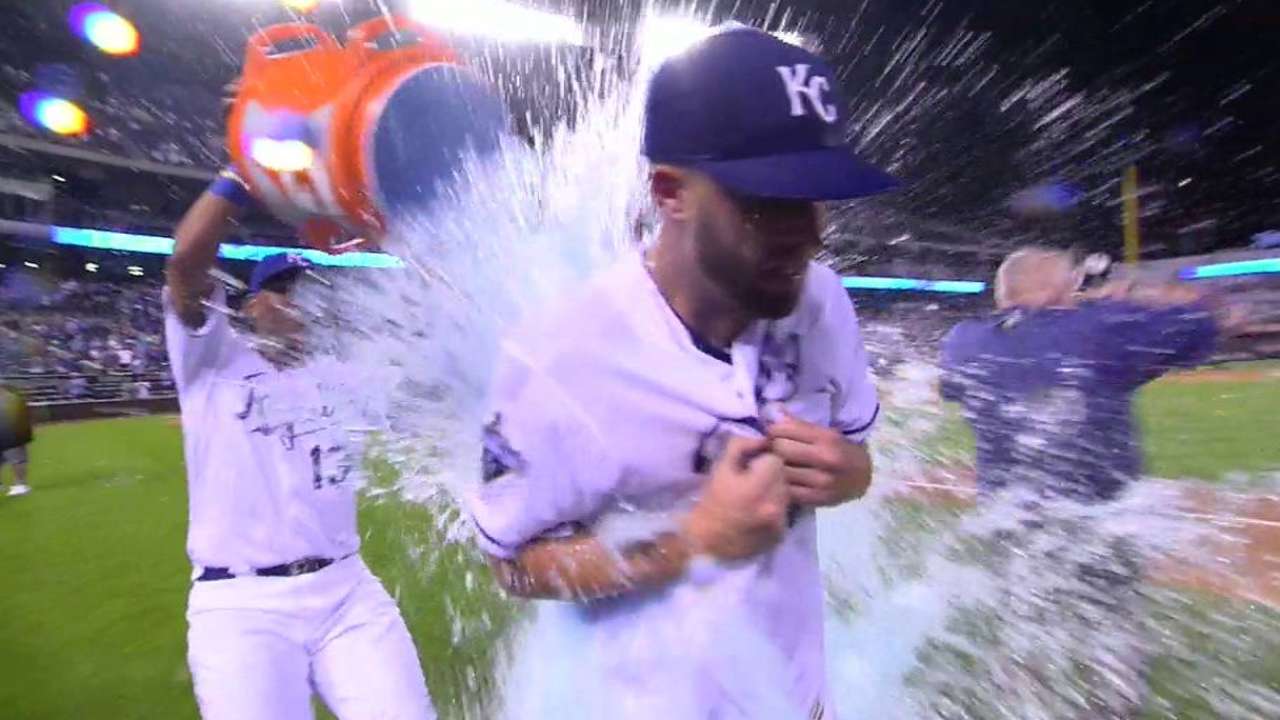 O's, Red Sox meet in AL East clash: BOS@BAL, 7:05 p.m.
The Red Sox and Orioles will continue to compete for positioning within the AL East as they open a two-game series at Camden Yards today. Baltimore and Toronto are tied for first in the division, with Boston one game behind. This is the fourth head-to-head series between these clubs. Baltimore leads the season series 6-4.
The O's will send Yovani Gallardo to the mound for his 16th start of 2016. He's 2-2 with a 5.26 ERA in five career starts against the Red Sox. Eduardo Rodriguez will go for Boston. He's been at his best since returning to the Red Sox from Triple-A Pawtucket, posting a 2.80 ERA through 35 1/3 innings over six outings.
Stat that matters: The Orioles are returning home from a 10-game road trip. Baltimore will play 14 of its next 19 games at home, where it's 39-17, the second-best home record in baseball behind the Cubs.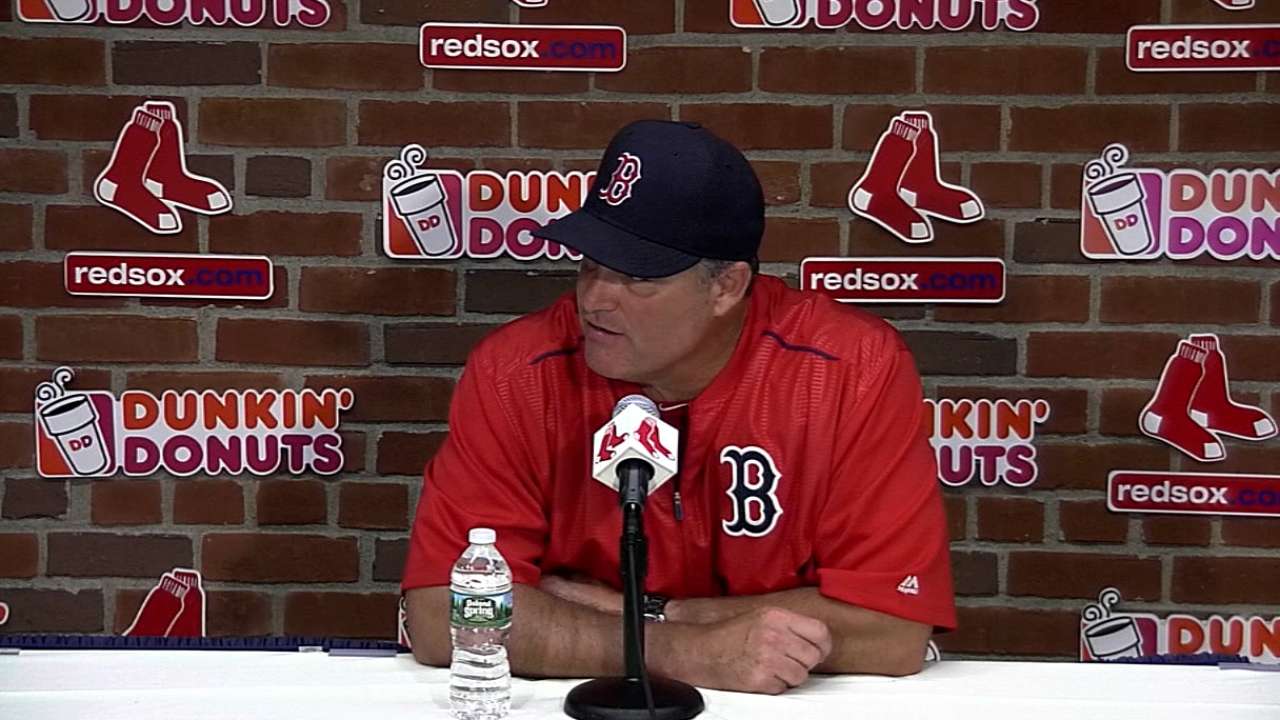 MLB.TV Premium subscribers get the Mosaic View -- split screen or quad, available on PC or Mac only. That always comes in handy, especially when scoreboard-watching looms. MLB.TV Premium and MLB.TV Single Team subscribers both enjoy HD and both will get real-time highlights and player stats automatically loaded moments after they occur (only for the game you are watching with MLB.TV Single Team, and for all games with MLB.TV Premium).
Chad Thornburg is a reporter for MLB.com. This story was not subject to the approval of Major League Baseball or its clubs.