Bochy won't be hasty about shaking up bullpen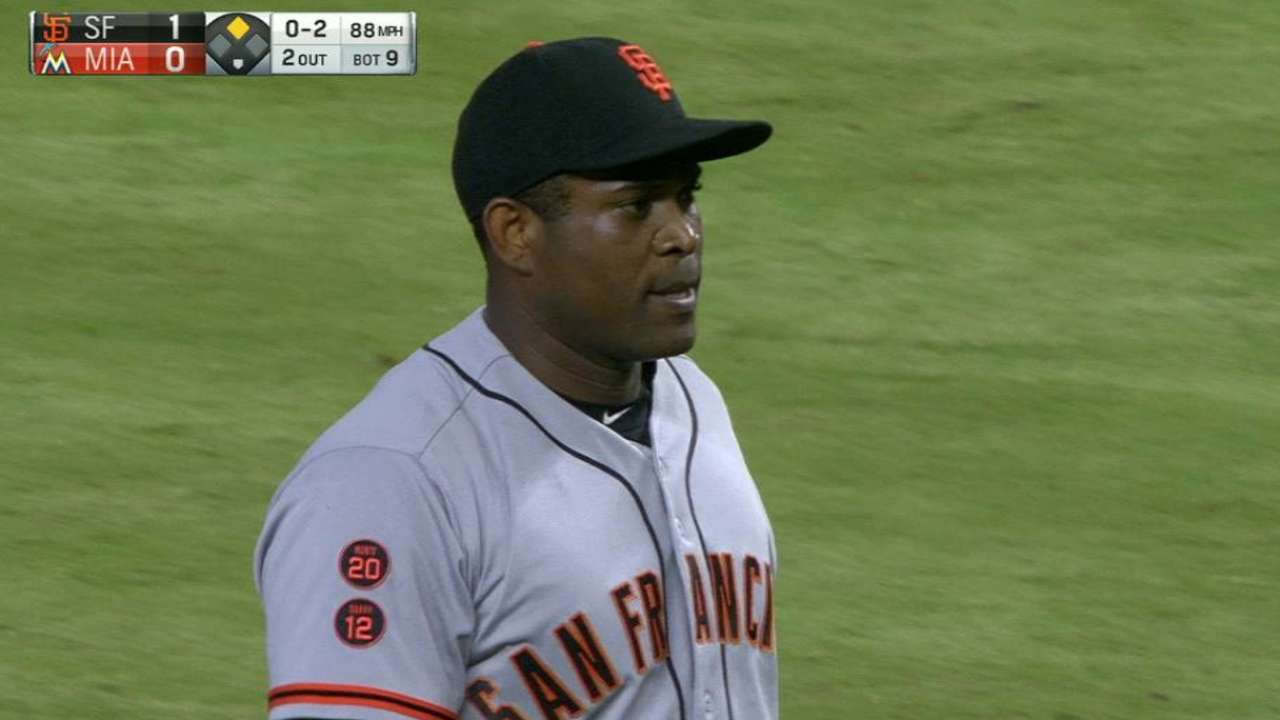 SAN FRANCISCO -- Based on its 2016 resume, the Giants have possessed one of the most vulnerable bullpens in the league this season. And the group blowing the four-run lead Johnny Cueto left with in an 8-7 loss to the Orioles on Sunday appeared like the latest example.
As a result, the Giants have blown a Major League-leading 24 leads. But Giants manager Bruce Bochy defended the group of relief pitchers before Monday's series opener against the Pittsburgh Pirates, stating their body of work has been especially impressive lately.
"It's pretty impressive what they did that last road trip," said Bochy. "It's not just one guy, they've all been throwing the ball well."
The club's relievers combined for a 2.36 ERA during the Giants' recent nine-game road trip. However, Sunday's loss featured Santiago Casilla's sixth blown save of the season, while also denying the team a chance at winning its second series since the All-Star break. Still, Bochy would only describe this latest example of ineffectiveness as a "hiccup."
"I like to look at the body of work, and it's been really good," said Bochy. "I think that's the best way to look at. You want to stay away from making too many moves."
Making roster moves will become increasingly challenging for the Giants this month. Cory Gearrin, who was placed on the 15-day disabled list because of a right shoulder strain July 6, will pitch another outing in Triple-A Sacramento on Tuesday. In addition, Josh Osich (left forearm strain) was slated to pitch one inning for Sacramento on Monday.
"We got to create a spot for these guys; that's where we're at right now," said Bochy. Mac Williamson (left shoulder strain) was scheduled to play seven innings for Sacramento on Monday as well, but was scratched from the lineup due to soreness.
Worth noting
• Buster Posey was out of the Giants' starting lineup for the second consecutive day due to back tightness. Bochy said the Giants could start Posey if they needed to, but are choosing to be cautious.
"We think we're better served giving him one more day so we can get this thing cleared up, so it doesn't linger," said Bochy.
Justin Wise is a reporter for MLB.com based in the Bay Area. This story was not subject to the approval of Major League Baseball or its clubs.