Zimmerman, Lobaton begin rehab assignments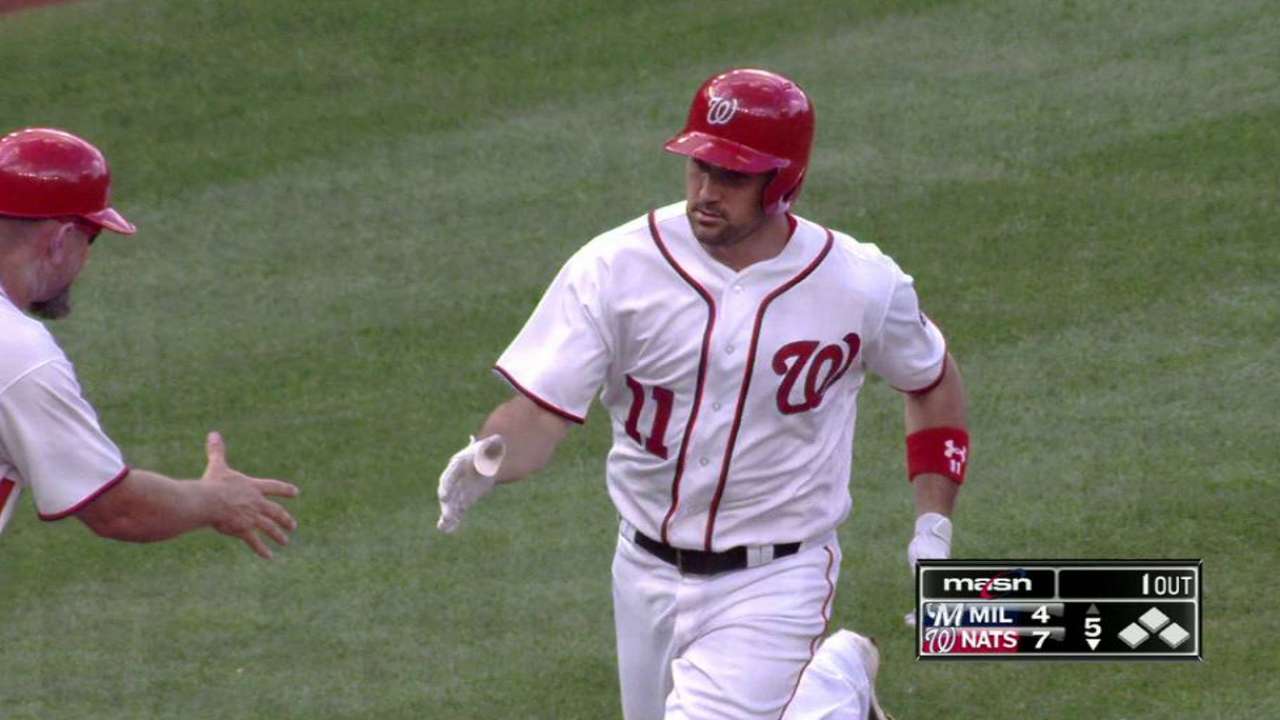 DENVER -- First baseman Ryan Zimmerman and catcher Jose Lobaton began their Minor League rehab assignments Monday night by each collecting two hits with Triple-A Syracuse.
Zimmerman, who is recovering from a left wrist contusion, served as the designated hitter and belted the second pitch he saw for a home run. He went 2-for-4 and drove in a pair of runs, a welcome sign for the Nationals. They have been waiting all season for Zimmerman to get going consistently on offense, as he's hit just .222/.284/.394 with 12 homers and a .678 OPS.
Lobaton also went 2-for-4 in his first action since he was placed on the DL on July 29, retroactive to July 20, after being diagnosed with left elbow tendinitis. His elbow bothered him most when receiving the ball behind the plate, but he caught the entire game Monday.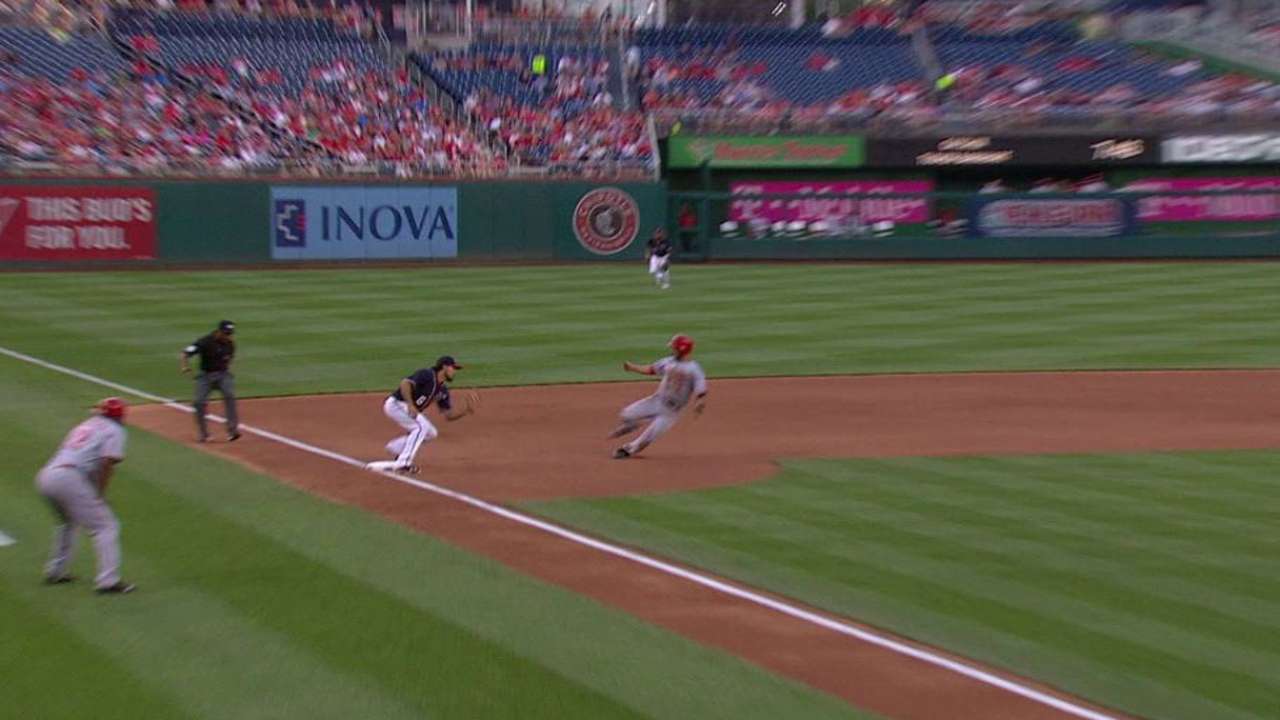 Earlier in the day, Nationals manager Dusty Baker said both players would each need a few days of at-bats before they would be ready to rejoin the club. Zimmerman and Lobaton are expected to alternate as the designated hitter the next few days while the other gets some reps in the field.
"The main thing is to get their legs underneath them and get some at-bats," Baker said.
Worth noting
Joe Ross (right shoulder inflammation) and Stephen Drew (vertigo-like symptoms) are with the team in Colorado. Ross is expected to throw a bullpen session during the next few days while Baker hoped Drew could participate in full baseball activities.
Jamal Collier covers the Nationals for MLB.com. Follow him on Twitter at @jamalcollier. This story was not subject to the approval of Major League Baseball or its clubs.