Baby Bombers adjusting to big league life
Judge, Austin and Sanchez keeping their focus on the field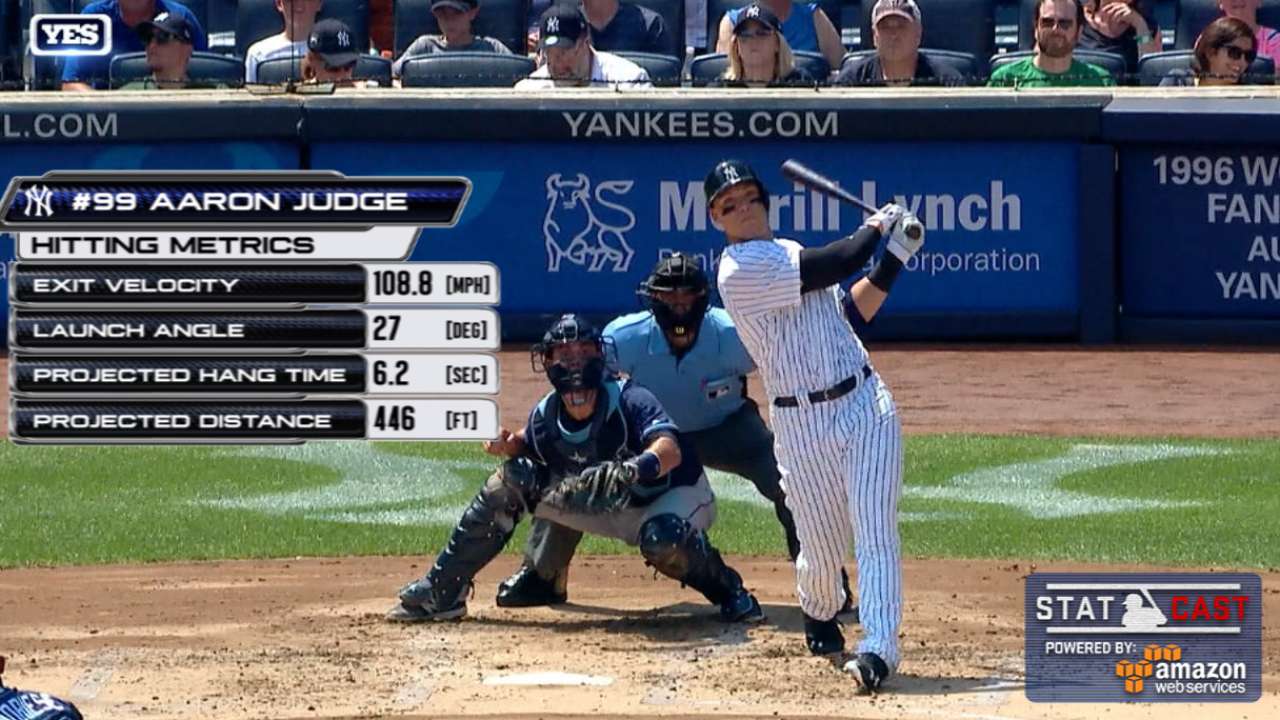 NEW YORK -- In his first two days in the Major Leagues, Aaron Judge made an impact befitting his 6-foot-7, 275-pound frame. He crushed a couple of balls over the Yankee Stadium wall -- the first of which traveled a projected 446 feet, according to Statcast™ -- and has left Yankees fans giddy about his potential. He's just 24 years old, after all.
Lost in the excitement, though, is the reality of the off-field adjustments associated with navigating newfound fame as a young player. Judge said he's been walking quickly in the streets to avoid getting noticed and hasn't even begun looking for an apartment.
That's where manager Joe Girardi comes in. Judge has paired with catcher Gary Sanchez and first baseman Tyler Austin to electrify the Bronx with their play recently. The Yankees want that production to continue, and so they are placing an emphasis on smoothing out the transition.
"I've just been trying to focus on what I can do on the field. All the off-field stuff I feel like is going to take care of itself," Judge said. "It's been crazy."
Girardi has managed lots of young players before -- he guided a Marlins team boasting the lowest payroll in baseball to a 78-84 record in 2006 -- but he said that was different. While he had the entire season to get to know his young Marlins club, the Yankees' trio spent the first four months of the season in the Minor Leagues.
"You have to find out and you have to rely on people below who've had them for years for what they need," Girardi said. "What they need from a physical standpoint, what they need from a mental standpoint."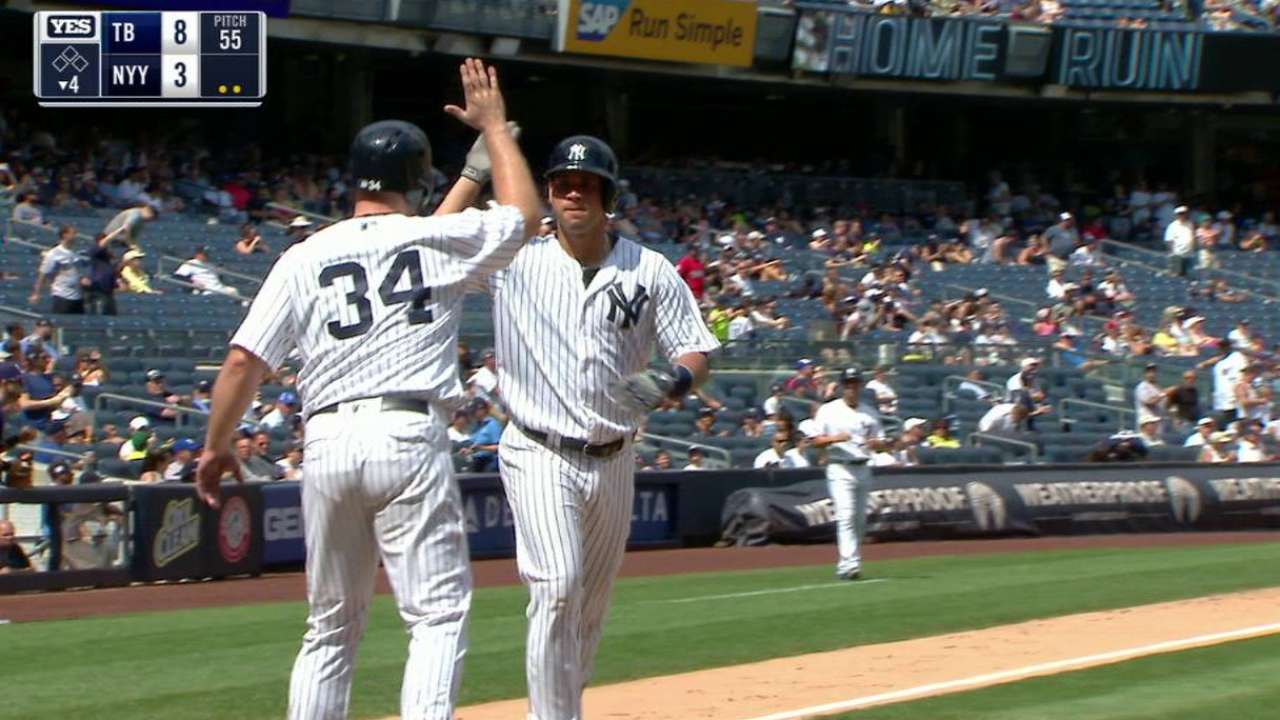 Judge echoed that. In Triple-A, he said, he had been taught for years how to handle the Bronx: How to carry himself and how to play the game the right way, among other things.
There are some aspects of playing in the Major Leagues that can't be emulated, though. Girardi pointed to the rigors of the travel schedule, in addition to learning how to work with the media. But that's not all.
"It's as simple as tickets," Girardi said. "All the people that were your friends growing up, all of a sudden you're in this city, and they're up."
As Sanchez, Judge and Austin continue to navigate their new lives, the Yankees' staff will hope to make the transition as easy as possible. The players need only focus on fine-tuning their defense and stepping into the batter's box.
Monday night brought a new challenge, with Blue Jays knuckleballer R.A. Dickey on the mound. That's something even Girardi can't help with.
"These guys have probably not seen a lot of knuckleballers," Girardi said. "You don't know how they're going to react. This is one of the harder days to predict what's going to happen for the kids."
Joshua Needelman is a reporter for MLB.com based in New York. This story was not subject to the approval of Major League Baseball or its clubs.