Back to school: Saladino dreams of coaching
Mentor of young White Sox players working on degree in sports management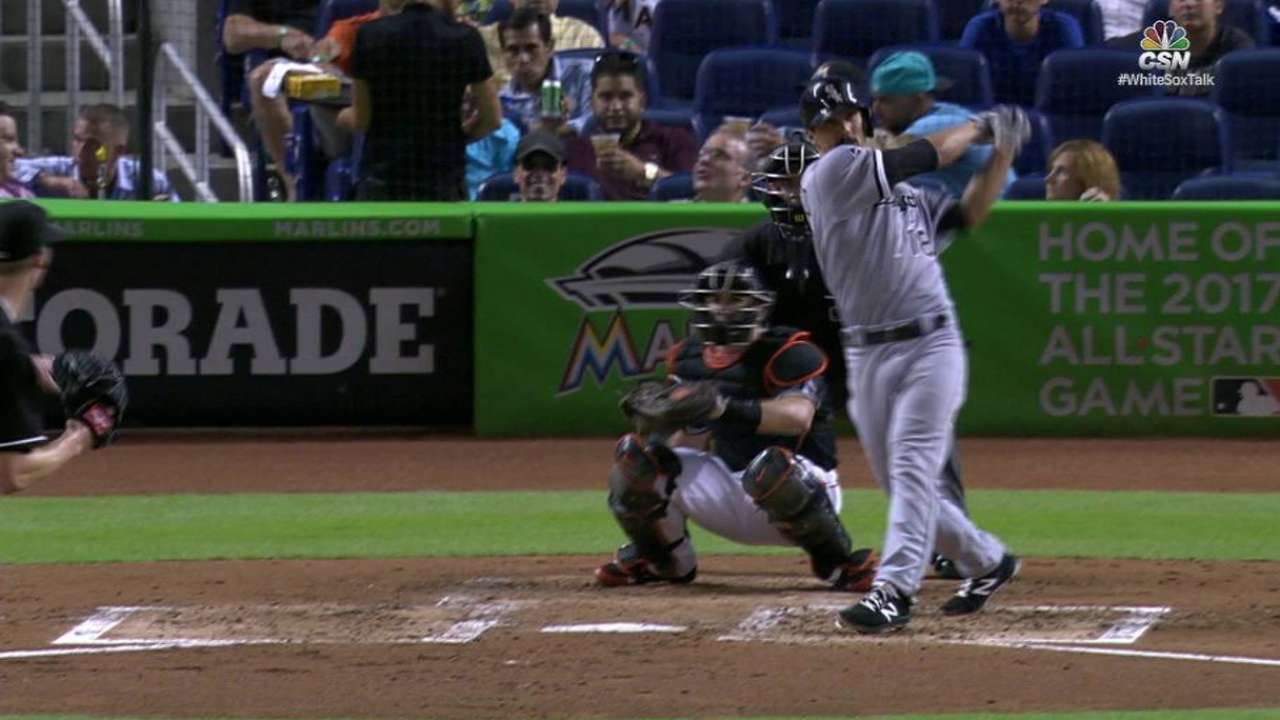 CLEVELAND -- Much like Rodney Dangerfield in the iconic 1986 film, White Sox infielder Tyler Saladino has gone back to school.
Saladino's version has much more of a scholarly pursuit than the late, great comedian, with a specific post-baseball goal in mind.
"I'd like to coach junior college," said the 27-year-old White Sox utility man. "I like that age group, because they can get drafted or get a scholarship. It's a huge time for all those guys.
"Going through the whole process from high school to junior college and then university and playing Division I at Oral Roberts [in Tulsa, Okla.], I have a decent bit of knowledge there. I would like to give back to where I can -- hopefully help some kids continue their career."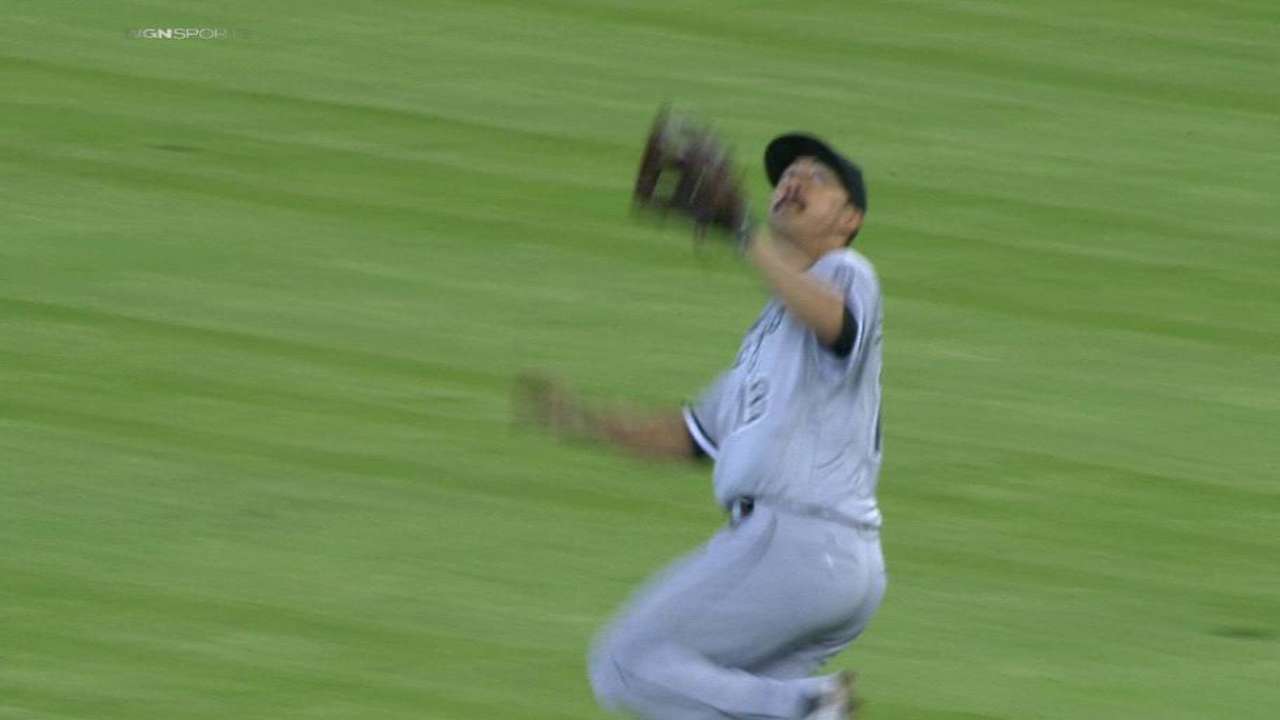 While Saladino has played all over the diamond for the White Sox during the 2016 season, he also has been working toward his degree in sports management through an Oral Roberts University online program. That school was the four-year institution Saladino transferred into before being drafted by the White Sox in the seventh round of the 2010 MLB Draft, after spending two years at Palomar College in San Marcos, Calif.
The two classes Saladino took during the summer semester have come to a close, with Saladino putting in work during baseball down time or on those seemingly rare off-days. After he takes a couple of classes in the fall semester, he'll be 13 credits short of his degree.
"Getting close," a smiling Saladino said.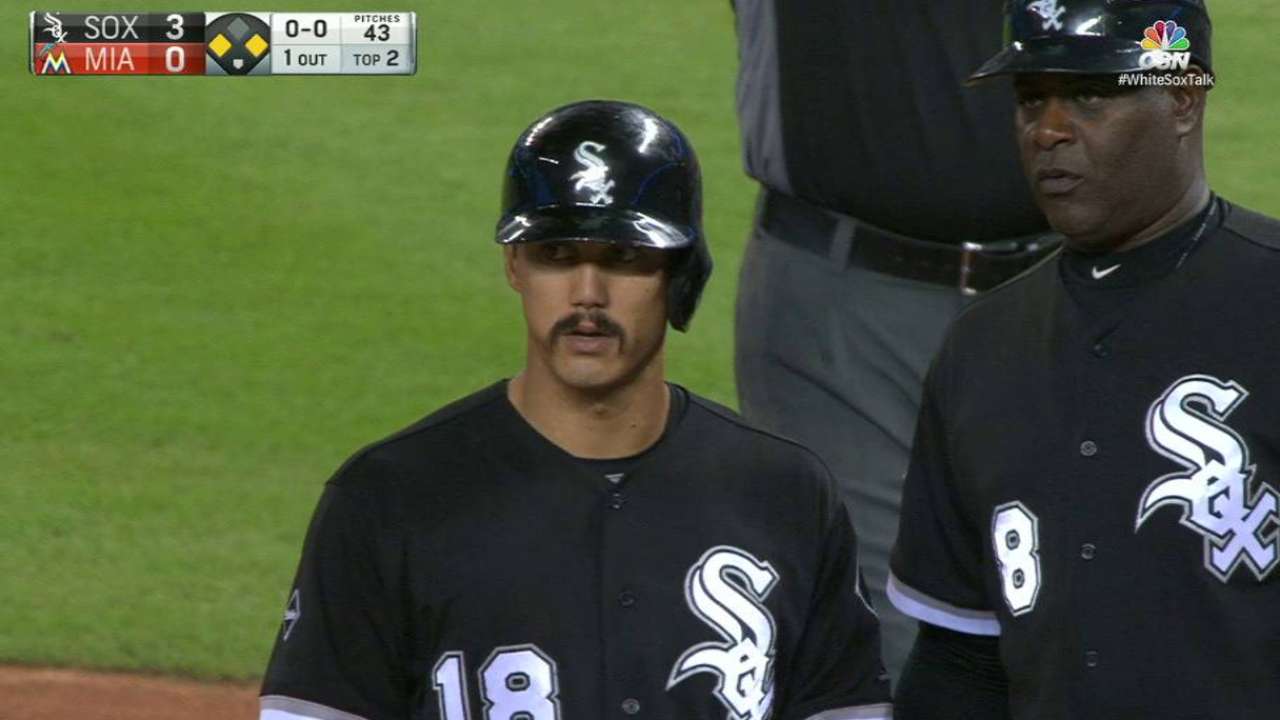 At one point, Saladino was projected as the White Sox starting shortstop, but he has found a niche as a utility man, playing 30 games at shortstop, 16 at second, 10 at third, three in the outfield and two at first. He's a versatile talent, and he has mentored younger players such as Carson Fulmer, Carlos Rodon and Tim Anderson, especially through the early times of their big league careers.
"When I was here last year, I got that [guidance], too," said Saladino. "Just those little bits and pieces that you get, whether it's getting picked up or a way to learn and move on or gain something from it -- those are huge. I'm just trying to pick the right place, right time kind of thing. Give them a little bit and see if I can help them out."
"That's just something that Sal's about," White Sox manager Robin Ventura said. "He does a lot of different things that are good for a baseball team. Some of it's going to be the way you play, some of it's going to be the actual tools that are there, his versatility. The other stuff is mentally and how he's kind of integrated himself all over the baseball team. He has a pretty good feel of what's going on. He's just a good team guy."
Scott Merkin has covered the White Sox for MLB.com since 2003. Read his blog, Merk's Works, follow him on Twitter @scottmerkin, on Facebook and listen to his podcast. This story was not subject to the approval of Major League Baseball or its clubs.