Publicist: A-Rod will not play again in 2016
Berkowitz releases statement in light of rumors, says, 'It's not happening'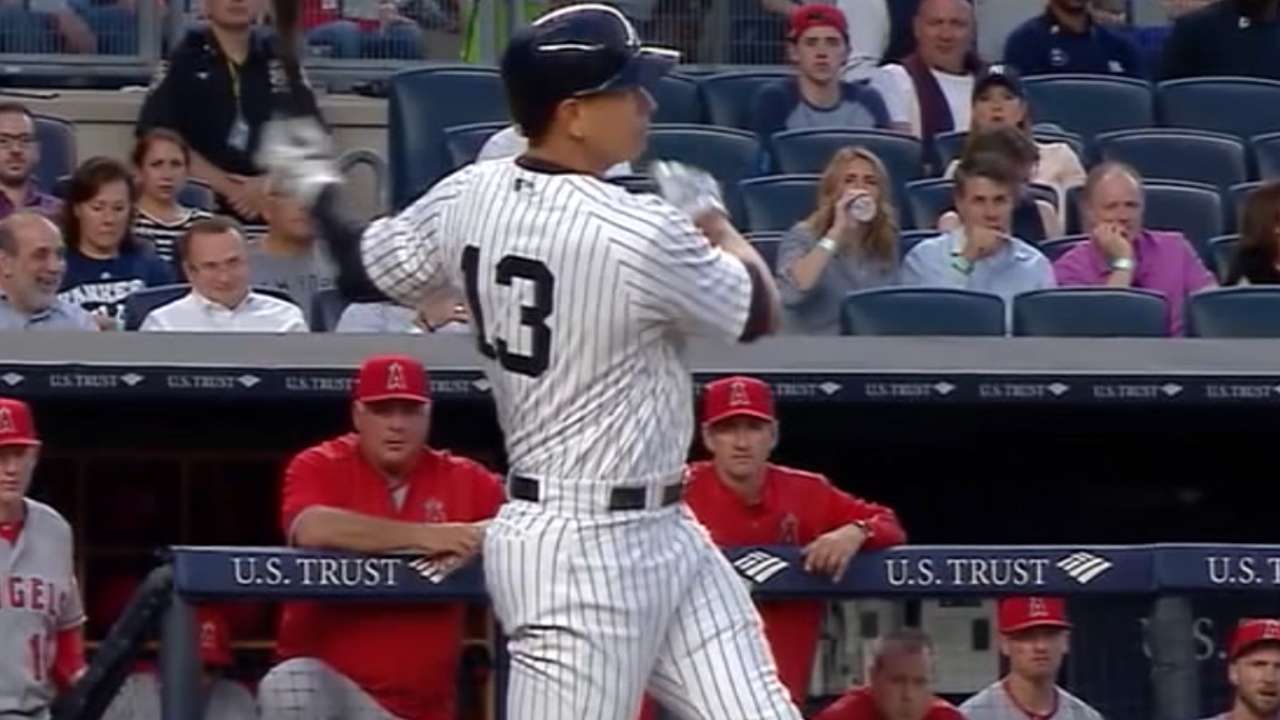 Alex Rodriguez's publicist reiterated on Monday that the slugger's 2016 season is over, despite rumors circulating of teams' interest.
"I want to put all this talk to rest about Alex playing for any team this season. It's not happening," Rodriguez's publicist, Ron Berkowitz, said in a statement.
"Like he said Friday night, he is happy and he is going to take some time to relax and hang with his family and friends."
Rodriguez, 41, played in what he said was his final Major League game Friday and was released by the Yankees on Saturday. He was expected to clear waivers Monday and be eligible to sign with any team for the Major League minimum.
Marlins president of baseball operations Michael Hill told MLB.com's Jon Morosi that the team had not reached out to Rodriguez. The 14-time All-Star was among the players the team considered after slugger Giancarlo Stanton suffered a Grade 3 groin strain, likely ending his season, but there was no formal dialogue.
Cash Kruth is a reporter for MLB.com. Follow him on Twitter at @cashkruth. This story was not subject to the approval of Major League Baseball or its clubs.