Crew has options as roster expansion approaches
Along with top prospects, club mulling who to protect from December's Rule 5 Draft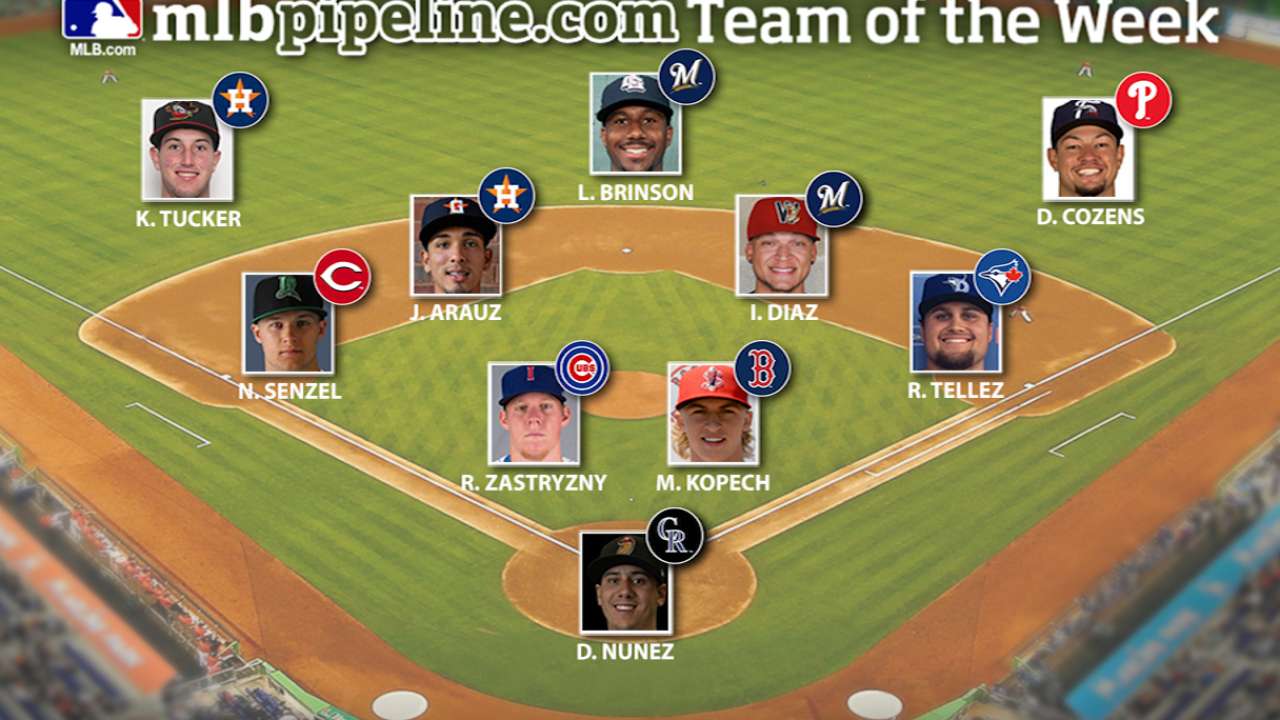 MILWAUKEE -- Craig Counsell laughed when a reporter raised the topic of September callups a week ago. But soon enough, it will be a matter the Brewers' brass will have to address.
Five of the players on MLBPipeline's list of the Top 30 Brewers Prospects are among the notable farmhands who must be added to the team's 40-man roster by November or be exposed to December's Rule 5 Draft. They include No. 2 prospect Lewis Brinson, the outfielder acquired from the Rangers in the Jonathan Lucroy trade who has been a hit at Triple-A Colorado Springs, plus left-hander Josh Hader (No. 4), outfielder Brett Phillips (No. 8), right-hander Miguel Diaz (No. 20) and outfielder Tyrone Taylor (No. 26).
When such players are at the upper levels of the Minor League system, they often are in the mix for callups when active rosters expand to 40 on Sept. 1. Last year, for example, the Brewers gave then-top pitching prospect Jorge Lopez a taste of the big leagues in September, knowing they were going to have to add him in November, anyway, to protect him from the Rule 5 Draft. But they opted against a similar callup for shortstop Orlando Arcia, who had to wait until November to join the 40-man.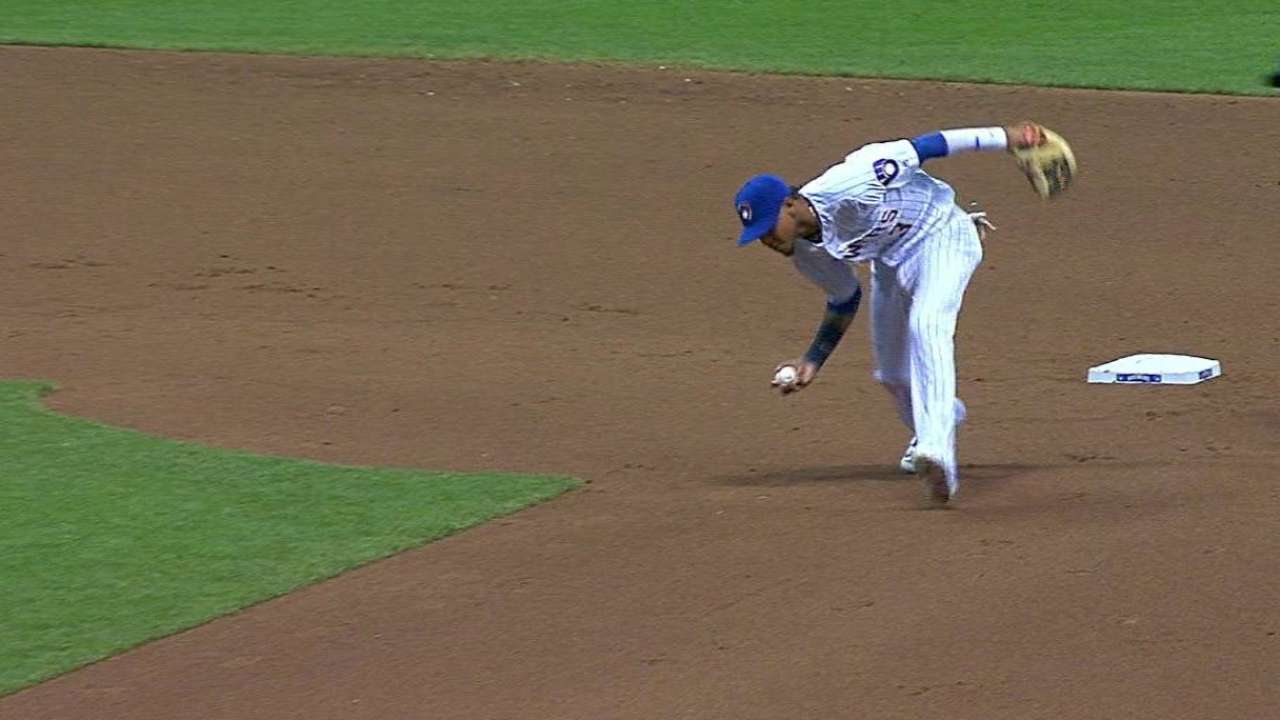 Among other former top prospects who are Rule 5 Draft-eligible for the first time this year are outfielder Kyle Wren, infielders Javier Betancourt (acquired in the Francisco Rodriguez trade) and Wendell Rijo (acquired in the Aaron Hill trade), former first-round Draft pick Clint Coulter, plus pitcher Taylor Williams, the highly regarded righty who is recovering from Tommy John surgery.
The Brewers also must protect left-hander Wei-Chung Wang, a former Rule 5 Draft pick who has reclaimed prospect status this season, climbing all the way to Triple-A. If they add an extra catcher for September, one possibility would be Josmil Pinto, who would be a Minor League free agent at season's end if he does not join the 40-man roster.
Another choice at catcher is Andrew Susac, the 26-year-old acquired in the Will Smith trade with the Giants. He is among the players already on Milwaukee's 40-man roster who could be considered for September callups, with bench options Michael Reed and Yadiel Rivera, newly acquired reliever Ben Rowen, and, if the Brewers choose to reward him at the end of a trying season, starter Taylor Jungmann, who has been pitching better since moving down to Double-A Biloxi.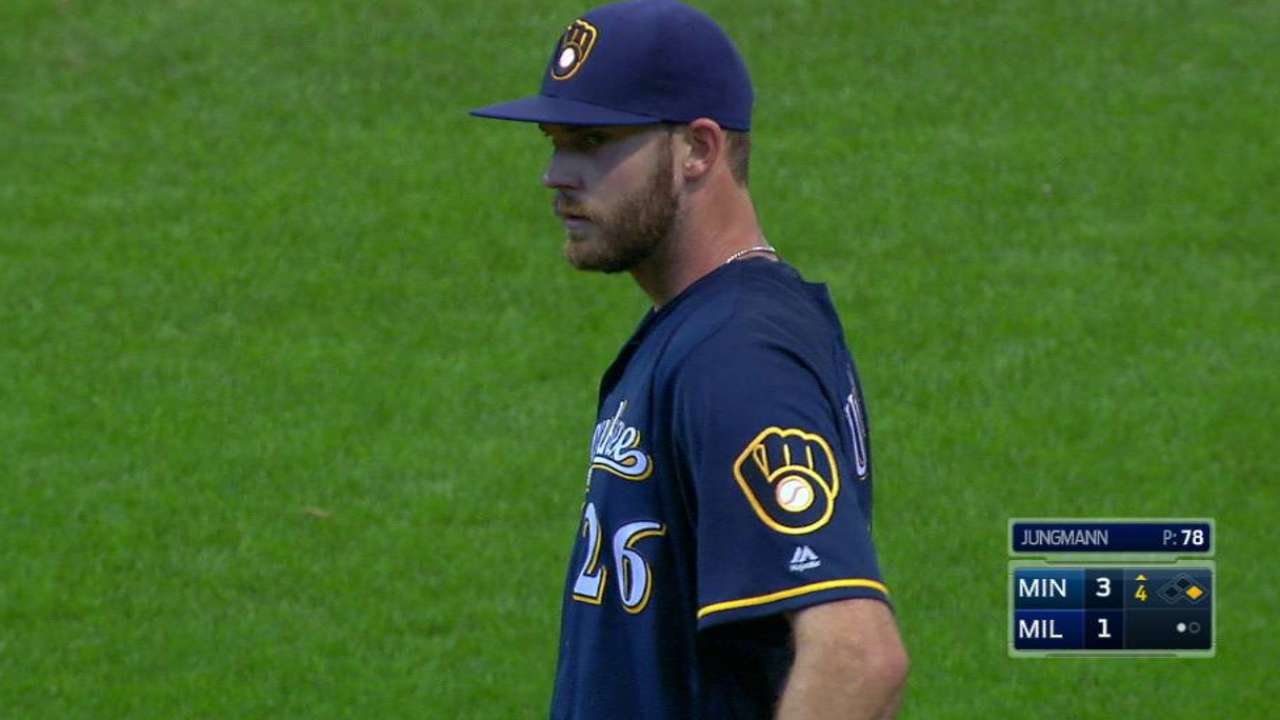 The Brewers are off on Sept. 1 this season before beginning a three-game series at Pittsburgh.
The website Brewerfan.net, in collaboration with the Brewers' player development department, compiled a list of players eligible for this year's Rule 5 Draft. They are:
Triple-A
C Parker Berberet
OF Lewis Brinson
1B Garrett Cooper
RHP Drew Gagnon
LHP Josh Hader
IF Brandon Macias
UT Nate Orf
LHP Brent Suter
LHP Wei-Chung Wang
C Adam Weisenburger
OF Kyle Wren
Double-A
RHP Tristan Archer
IF Javier Betancourt
OF Clint Coulter
OF Johnny Davis
RHP Preston Gainey
OF Omar Garcia
LHP Mitch Lambson
2B Chris McFarland
SS Angel Ortega
RHP Jorge Ortega
LHP Stephen Peterson
OF Brett Phillips
1B Nick Ramirez
RHP Junior Rincon
OF Victor Roache
RHP Tayler Scott
RHP Tyler Spurlin
OF Tyrone Taylor
RHP Angel Ventura
Class A or below
OF Carlos Belonis
RHP Rodrigo Benoit
LHP Joan De La Cruz
RHP Miguel Diaz
RHP Victor Diaz
RHP Junior Flores
RHP Milton Gomez
C Dustin Houle
RHP Yosmer Leal
C Natanael Mejia
LHP Boanerges Nova
1B Juan Ortiz
RHP Alberto Paulino
IF Wendell Rijo
OF Elvis Rubio
1B Alan Sharkey
LHP Clint Terry
RHP Josh Uhen
RHP Taylor Williams
Adam McCalvy has covered the Brewers for MLB.com since 2001. Follow him on Twitter @AdamMcCalvy, like him on Facebook and listen to his podcast. This story was not subject to the approval of Major League Baseball or its clubs.