Lackey pulled vs. Cards with tight shoulder
Cubs starter held St. Louis to 1 run over 6 2/3 innings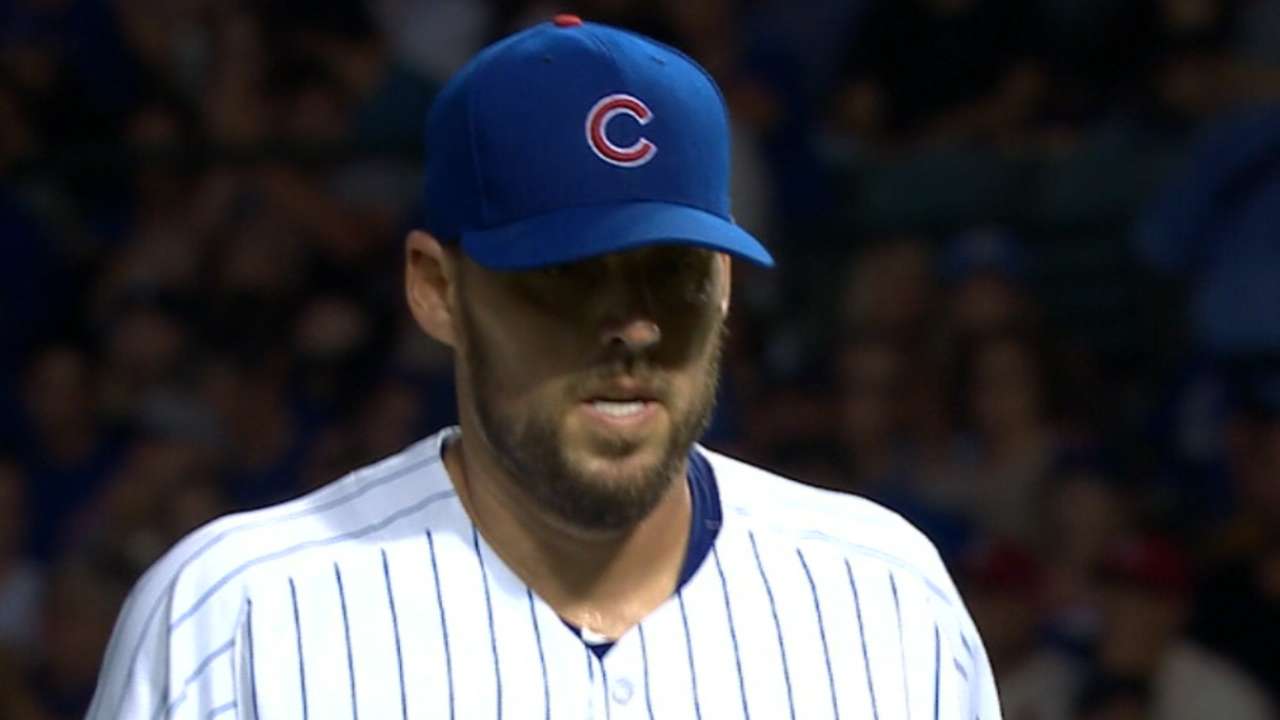 CHICAGO -- In two extra-inning games this season, Cubs pitcher John Lackey has warmed up in the bullpen as an emergency measure. Those games just happened to be on the same day that he threw his normal between-starts bullpen session. The second time was Thursday, and he felt it during Sunday night's 6-4 loss to St. Louis.
Lackey was pulled in the middle of an at-bat against the Cardinals' Randal Grichuk in the seventh inning because his right shoulder stiffened on him. The Cubs were not sure whether he would miss his next start, which would be Saturday at Colorado.
"His shoulder stiffened up and that was it," Cubs manager Joe Maddon said. "He tried to talk me out of it, and I was not going to be talked out of it. I'm sure he'll tell you he's going to pitch his next start. That's possible. I just don't know anything yet."
There were two outs and one on in the seventh, and the count was 2-2 to Grichuk. But Maddon and athletic trainer PJ Mainville went to the mound after Lackey's 106th pitch, and after some discussion, the right-hander was pulled. Justin Grimm took over and needed one pitch to strike out Grichuk and end the inning.
Lackey, who was making his team-high 24th start, gave up one unearned run over 6 2/3 innings, walking one and striking out five. He now has a 1.63 ERA in his last four starts, giving up five earned runs over 27 2/3 innings.
"I'm OK," said Lackey, who made a point of saying hello to his 4-year-old daughter before answering questions. "The extra bullpen session [Thursday] was probably not the best for me. I've been feeling a little tight since then. Nothing crazy. I've been out there feeling a lot worse."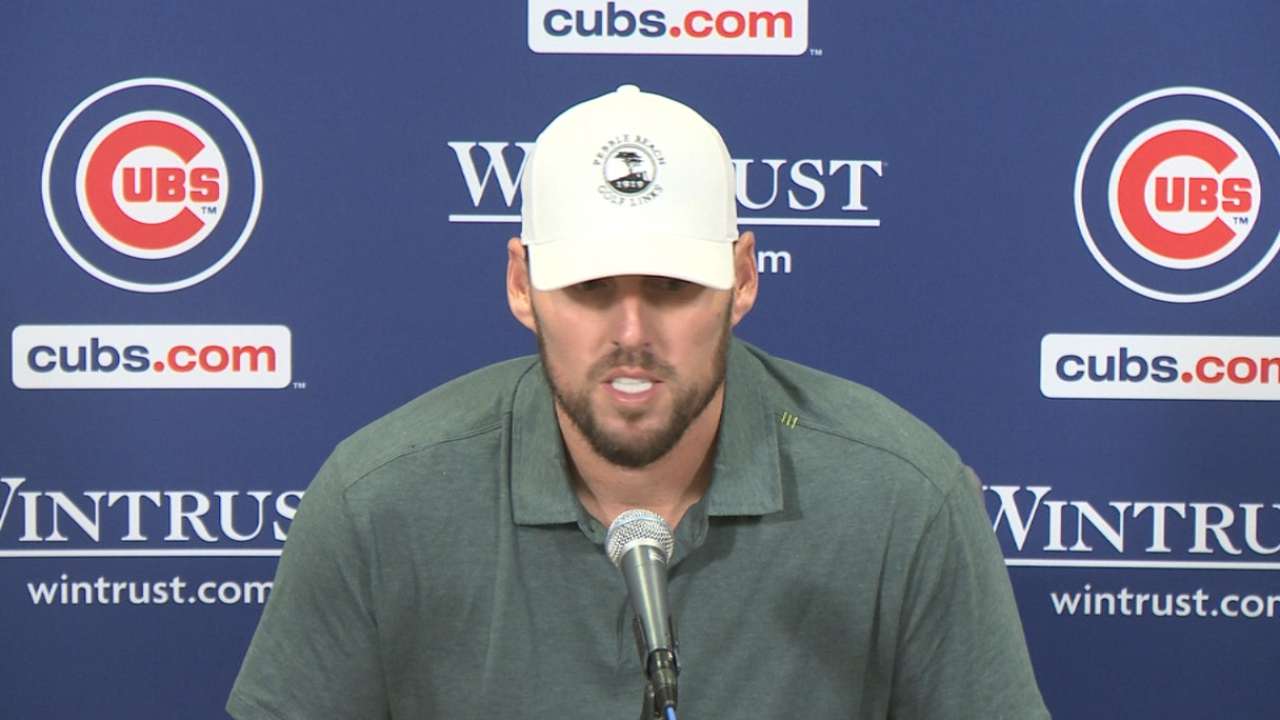 The Cubs have an off-day Monday, and will know more on Tuesday. Asked if the problem was muscular, Lackey shrugged.
"I don't know -- it's an old thing," he said, referring to his age, not a previous injury. "I feel I probably could've got through that last hitter. Joe wanted to take the cautious side and try to take care of me. We'll be all right."
Would Lackey volunteer to pitch in relief again if needed?
"Hopefully not until October," he said.
Carrie Muskat has covered the Cubs since 1987, and for MLB.com since 2001. She writes a blog, Muskat Ramblings. You can follow her on Twitter @CarrieMuskat and listen to her podcast. This story was not subject to the approval of Major League Baseball or its clubs.