Frazier hopes to stay with White Sox through '17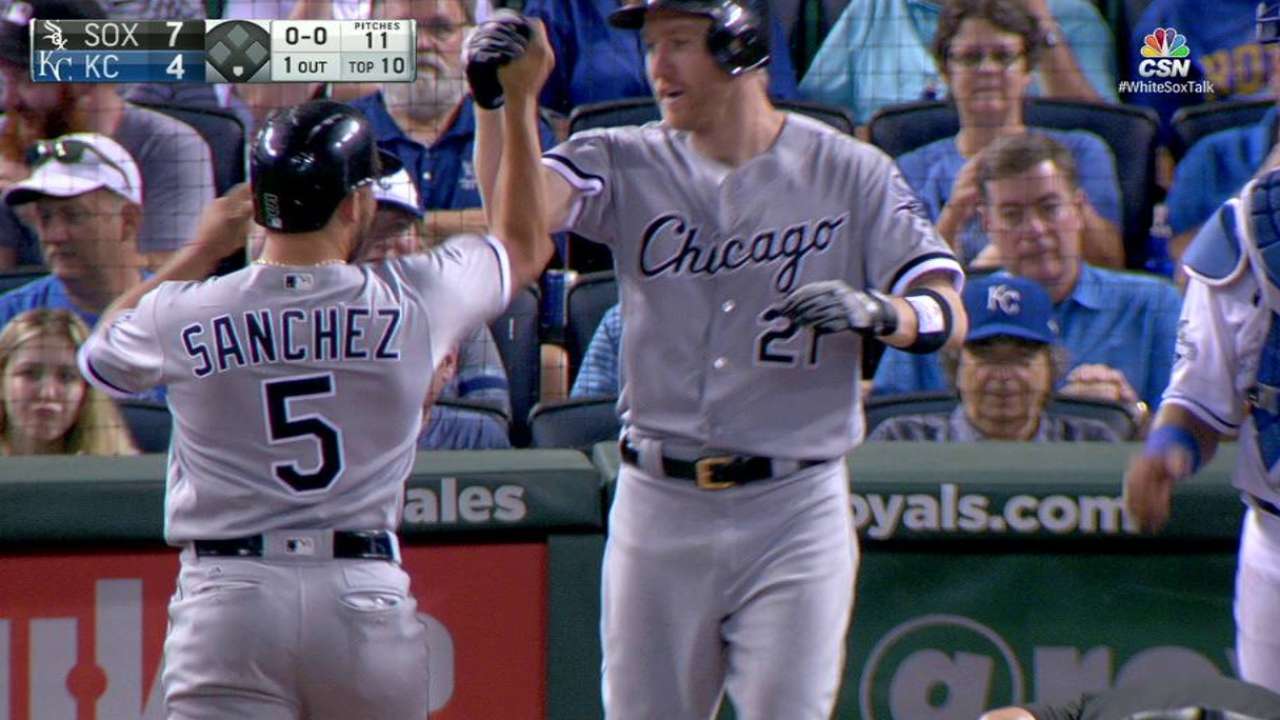 MIAMI -- Todd Frazier offered up a resigned smile when the word "rebuild" was mentioned in connection with the immediate White Sox future, pointing out that if the team goes younger, the 30-year-old third baseman probably won't be part of the plan.
But if Frazier is not moved in the offseason, even in the event of a rebuild, he'll embrace his role as part of the White Sox change.
"If I was here, shoot man, it would be great. I know what it takes to lead a team," Frazier told MLB.com. "I've been showing the young guys already the right way and right things to do, whether it's as little as showing up at the ballpark at the right time or waiting to get in an elevator before all the veteran guys.
"It all adds up. It's the learning process, and I don't mind being the bad guy. I don't mind that at all. Constructive criticism -- you have to learn how to take that. It's been given to me all the time.
"I was taught the right way," Frazier said. "If it's constructive, learn from it. Don't get your feelings hurt, because that's just somebody who cares for you. These guys understand that I care for all of them. If that's the way [GM Rick Hahn's] going, and I'm still here, I'll take that with open arms."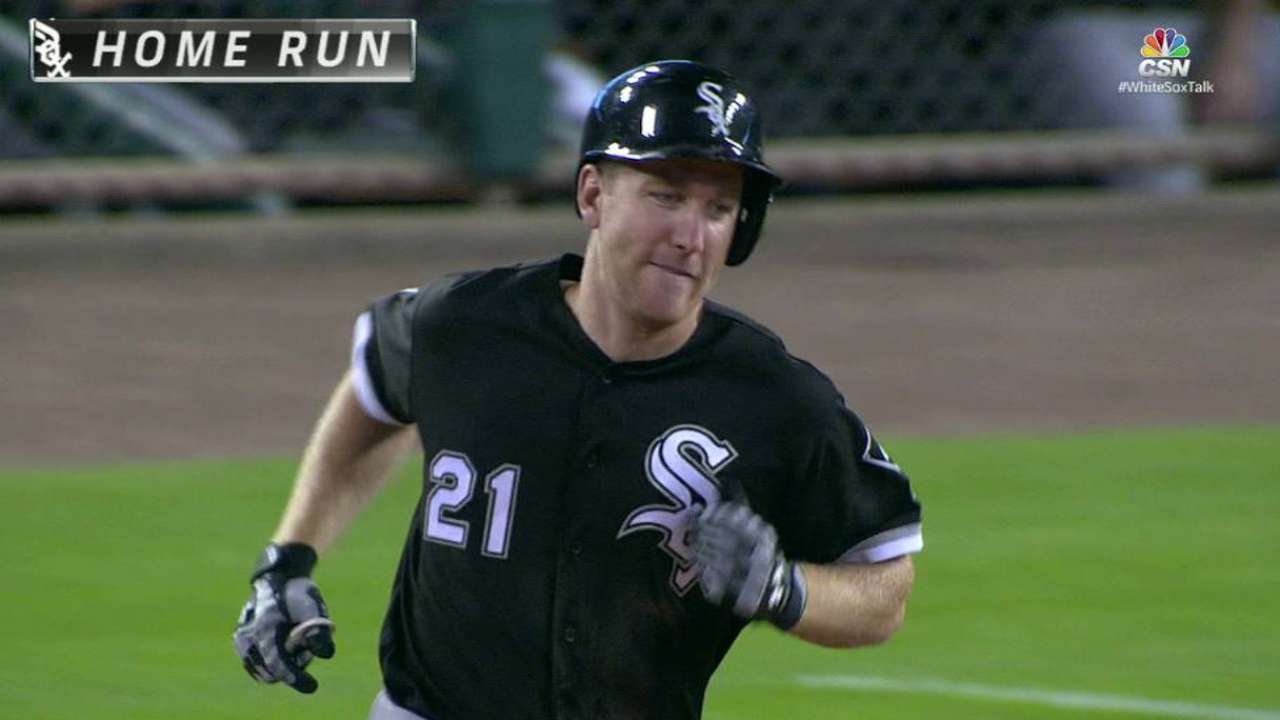 Frazier, who is arbitration eligible in 2017 before he'll potentially enter free agency in '18, has the well-earned reputation of being one of the game's more affable players. He also is a tough competitor who wants to win, and he has talked about how difficult it was to find motivation during the second half of the '15 Reds season, when they were well out of contention.
In giving up top young players such as Trayce Thompson, Micah Johnson and Frankie Montas, the White Sox traded for a player in Frazier who could anchor third base for the first time since the days of Joe Crede. Frazier has 31 homers and 72 RBIs entering play Sunday, both tops on the team, while playing stellar defense. Yet his season has been uneven.
"I've actually sat down and thought about this, because it's not the season that I was looking for," Frazier said. "Power numbers, great, but the one stat that I know is alarming to me that I definitely need to do a better job on is [hitting with] runners in scoring position.
"Whether it's looking back on film and seeing what they are throwing me, what they are trying to do in that situation, maybe. Maybe not be as aggressive. Maybe see a couple of pitches. Just figuring that out."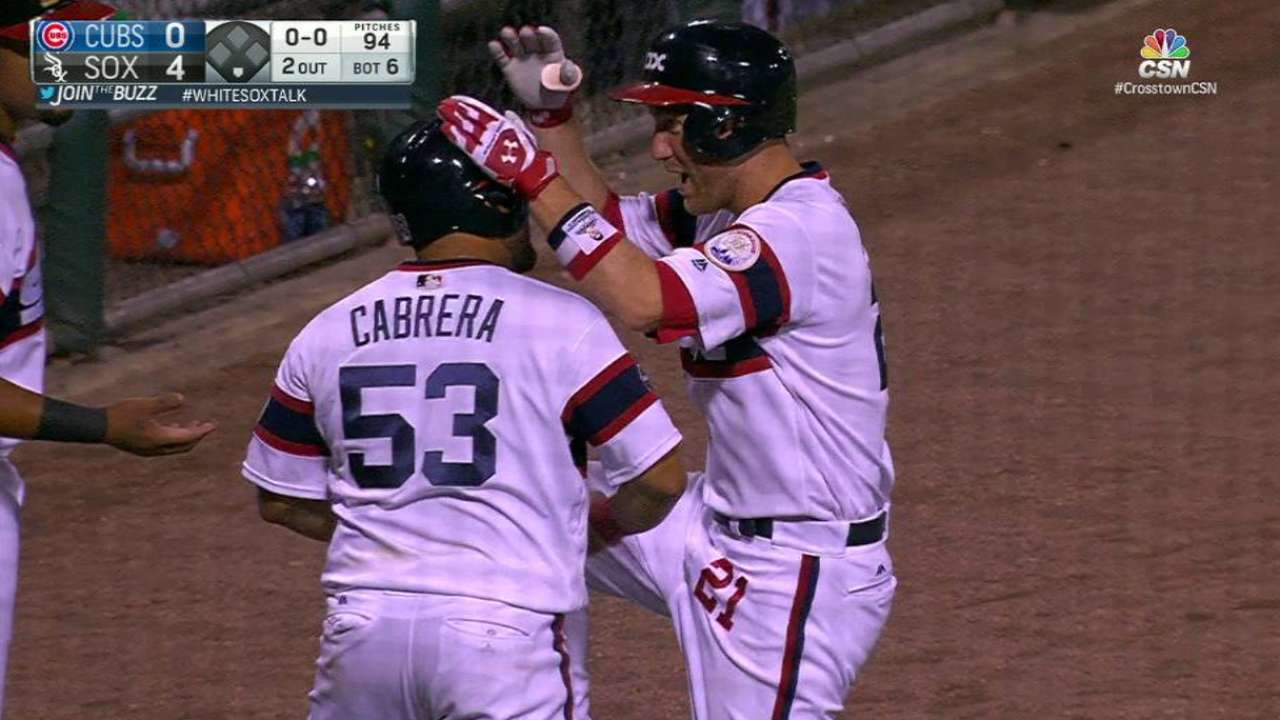 His .211 average would be all right by Frazier if his hitting with RISP was higher than a dismal .137. Frazier simply hopes the chance is there to improve in 2017 with the White Sox.
"Even in Spring Training, I said I would like to play here and finish out my career here," Frazier said. "It's a pretty good spot. But I don't have any inkling, to be honest with you.
"I'd like to be a little birdie on the wall sometimes in those meetings to hear what they have to say and even how it starts. It's probably interesting. But I don't know. Rick is a smart man. He'll make the right decisions, and as a team we'll back him for it."
Scott Merkin has covered the White Sox for MLB.com since 2003. Read his blog, Merk's Works, follow him on Twitter @scottmerkin, on Facebook and listen to his podcast. This story was not subject to the approval of Major League Baseball or its clubs.