Hahn could be back soon; Doolittle to follow?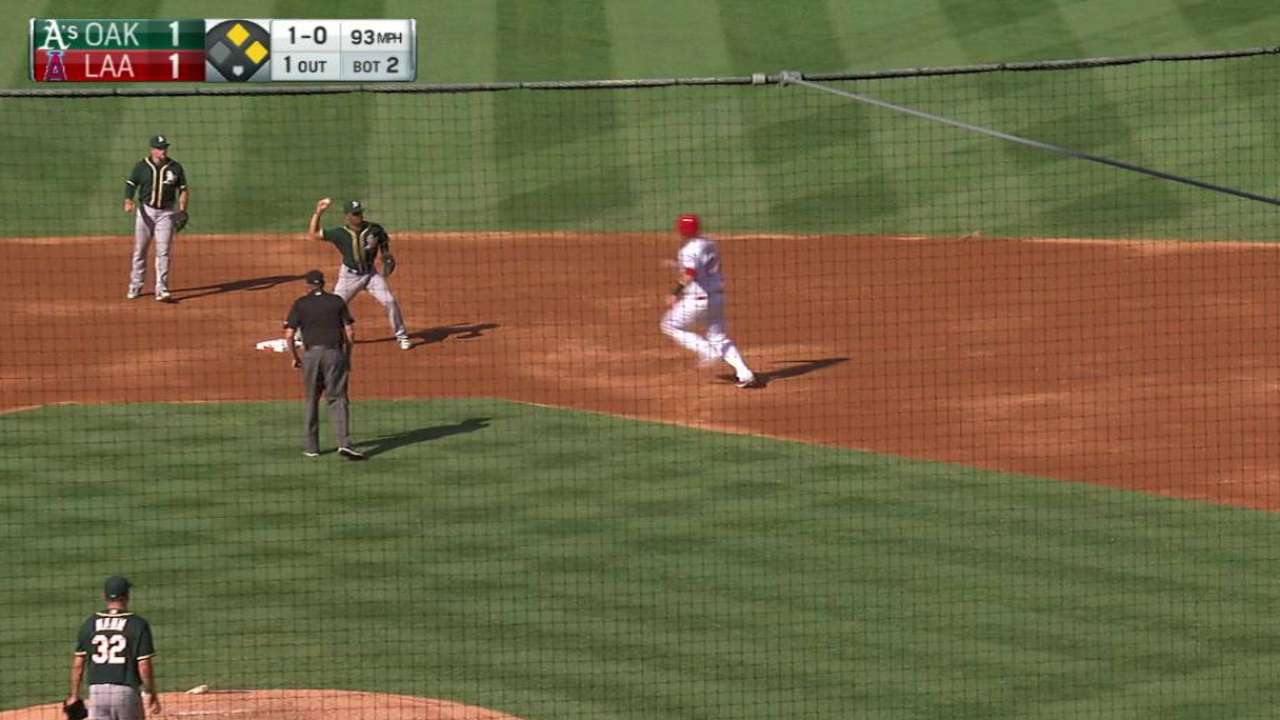 OAKLAND -- Reinforcements for a weary A's pitching staff could return by the end of August in the form of starter Jesse Hahn and reliever Sean Doolittle.
Hahn's return is more imminent. The righty was placed on the disabled list Aug. 5 with a strained right shoulder. At the time, Hahn believed the injury wasn't serious, deeming it standard August shoulder fatigue. Manager Bob Melvin said Thursday that Hahn will make a rehab start prior to the end of his 15-day DL stint, and he should be able to return soon thereafter.
"Our guess is at this point it will be close to the 15-day [period]," Melvin said.
The A's recalled Hahn from Triple-A Nashville on July 24 following a six-week stint in the Minors, and he pitched well, allowing one run in 7 2/3 innings against the Rays. He was subsequently optioned back to Triple-A and recalled Aug. 4 to face the Angels, against whom he gave up five runs in four innings before leaving with shoulder fatigue.
Hahn figures to slot back into Oakland's rotation upon his activation. With converted reliever Andrew Triggs starting Thursday, the A's have used eight different starters over their last eight games, the first time that's happened since 1961, when the A's were based in Kansas City. Twelve pitchers have started games for Oakland this year.
Doolittle's been on the DL since June 26 after straining his left shoulder. The lefty is scheduled to throw a bullpen session Friday after throwing a 31-pitch one Tuesday. Barring any setbacks, Doolittle would then face live hitters at least once, with a rehab assignment on the horizon.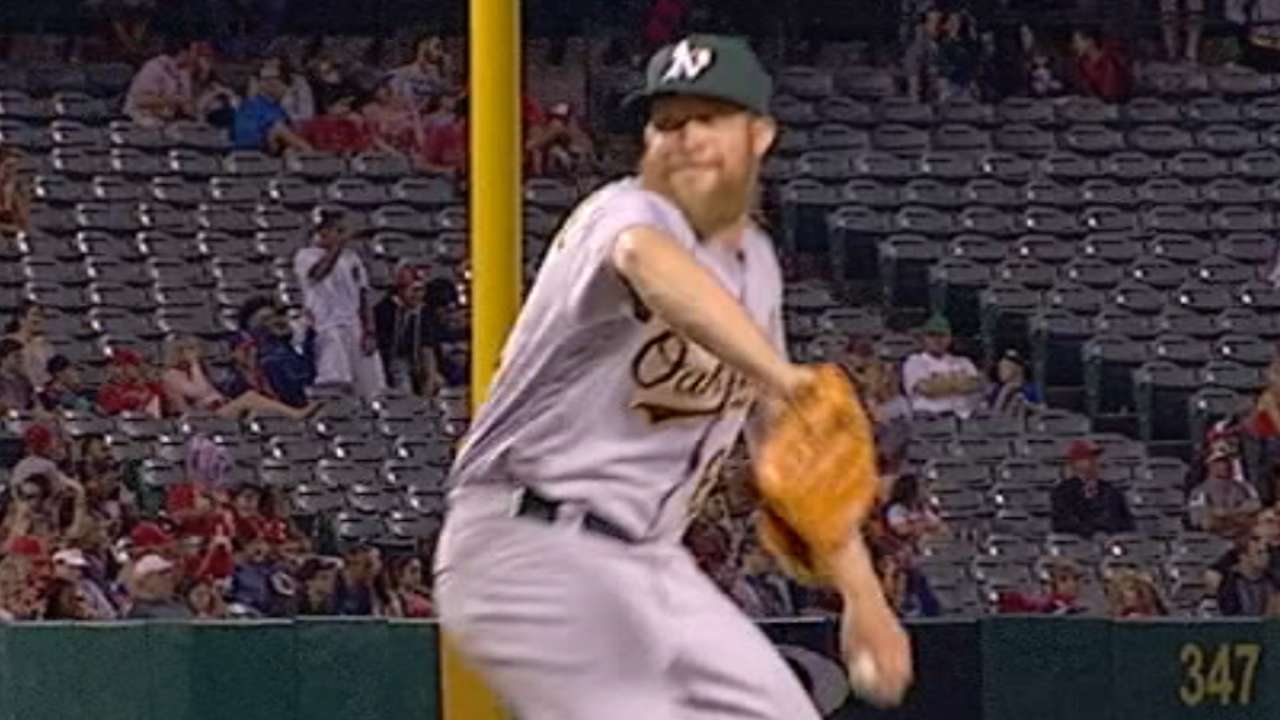 Doolittle, who battled shoulder injuries in 2015 as well, said his shoulder is responding well to treatment.
"Yeah, it really has been," he said. "We've seen steady progress. I've been very happy with the way that it's bounced back after days where we take the next step."
The A's haven't set an exact return date for Doolittle, but Melvin didn't rule out a return by the end of the month.
Worth noting
Righty Henderson Alvarez played catch from 90 feet on Tuesday and Wednesday. He'll play catch from 120 feet either Friday or Saturday, as he restarts his rehab from shoulder surgery last July for the third time this season.
"I have my fingers crossed for him," Melvin said. "What we've seen from him this year obviously has been really difficult -- not only for him, but for us, too."
Mark Chiarelli is a reporter for MLB.com based in the Bay Area. This story was not subject to the approval of Major League Baseball or its clubs.