Inbox: Will Crawford be a September callup?
Beat reporter Todd Zolecki answers fans' questions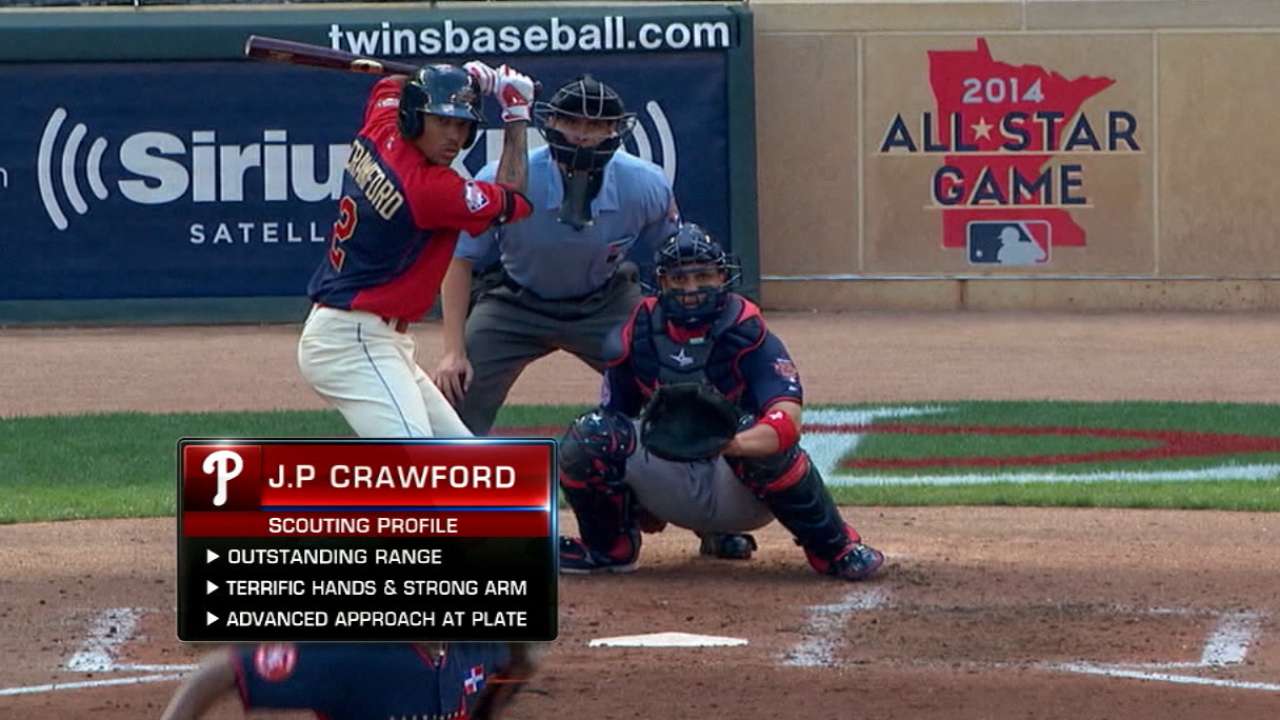 I keep hearing J.P. Crawford might not be called up before the end of the season. Please, explain this to me.
-- Kevin K., Philadelphia
Yes, there is a chance Crawford, the No. 3-ranked prospect in baseball according to MLBPipeline.com, will not be promoted until next season.
First, Crawford is hitting .258 with three home runs, 25 RBIs and a .681 OPS in 70 games for Triple-A Lehigh Valley. He has hit better since a slow start, but his numbers do not guarantee a promotion. Second, the Phillies are in a numbers crunch. They have to protect multiple prospects before this year's Rule 5 Draft. The list includes 12 of their Top 30 Prospects: Nick Williams (No. 3), Dylan Cozens (No. 7), Mark Appel (No. 11), Andrew Knapp (No. 12), Ricardo Pinto (No. 16), Nick Pivetta (No. 18), Elniery Garcia (No. 20), Malquin Canelo (No. 22), Carlos Tocci (No. 23), Ben Lively (No. 24), Jose Pujols (No. 27) and Alberto Tirado (No. 29).
Crawford does not have to be protected yet, so keeping him off the 40-man roster until next year would allow the Phils to protect an additional prospect they feel is at risk of being selected in the Rule 5 Draft.
• Submit a question to the Phillies Inbox
There is no question that fans itching to see Crawford in September will be irritated by this possibility, but one month should not make or break his career. Crawford will be in Spring Training next season, and there is a chance he could make the team out of camp. Even if he doesn't, my expectation is that Crawford will be the everyday shortstop before the end of next year.
Of course, this is just speculation. In the end, the Phillies might say, "Hey, this guy is going to be our shortstop next year. Let's get the ball rolling."
Do you see any trades coming this month?
-- Lisa R., Cherry Hill, N.J.
It is possible we could see one. I thought Peter Bourjos had a chance to be traded last month, and he seems like the prototypical waiver trade in August. Bourjos has been on the 15-day disabled list since late July, but he is expected to rejoin the team Friday, so the Phillies could showcase him the rest of the month and send him somewhere. If a contender loses a catcher, perhaps Carlos Ruiz could get traded. But in terms of a significant deal, things would have to really break right for the Phils to trade Jeremy Hellickson before the end of the month. The right team would have to claim him, then that club would have to offer Philadelphia fair compensation for him.
Any team looking to add a player who will be eligible for their postseason roster must make the deal by Aug. 31.
Once Crawford is promoted, what will happen with Freddy Galvis?
-- Andrew G., New York
I wrote about this following Wednesday's game against the Dodgers. I think Galvis could become the second baseman.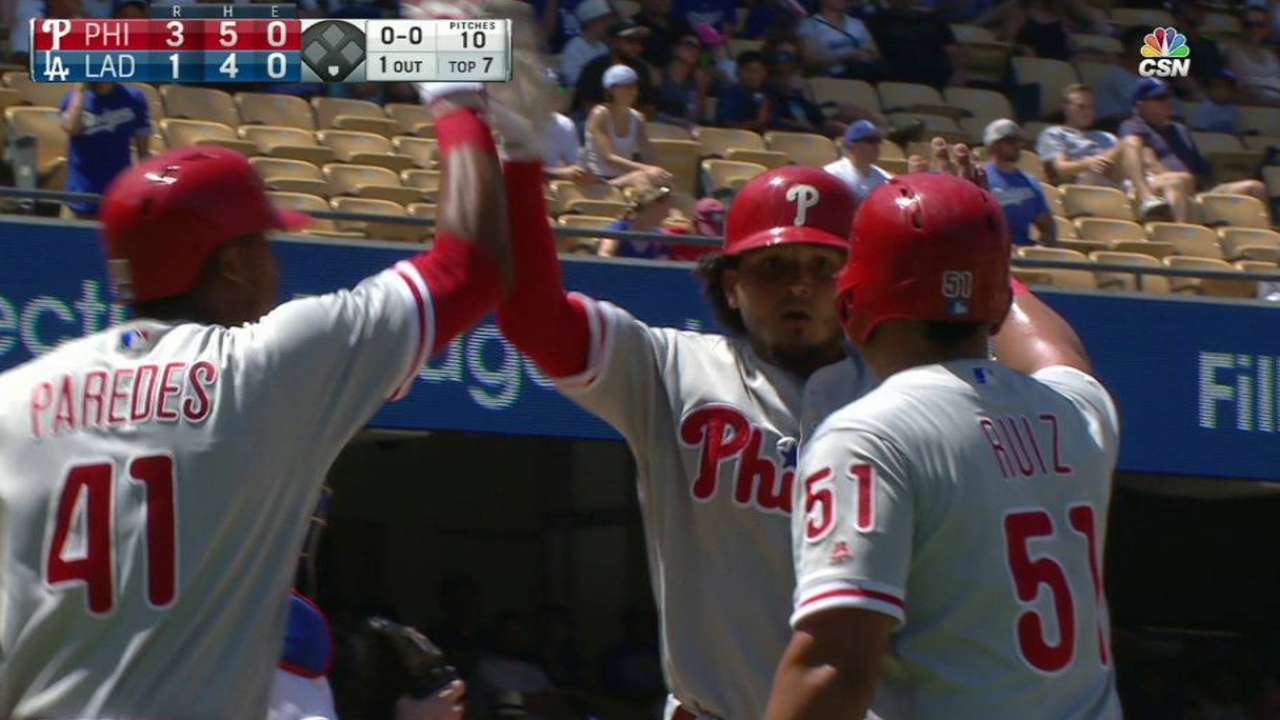 That might surprise some fans, because Cesar Hernandez has hit pretty well lately, but Galvis is superior defensively, and the coaching staff loves his instincts and leadership qualities on and off the field. Galvis also hits for more power, which Pete Mackanin likes.
If Hernandez can reduce his mental mistakes, he would make a stronger case for himself. But right now, there is a chance that Galvis would get the bulk of playing time at second once Crawford is promoted.
Todd Zolecki is a reporter for MLB.com. Read his Phillies blog The Zo Zone, follow him on Twitter and listen to his podcast. This story was not subject to the approval of Major League Baseball or its clubs.