'Very fortunate' Farrell recalls lymphoma diagnosis
BOSTON -- Wednesday marked one year since Red Sox manager John Farrell broke the news that he had been diagnosed with Stage 1 lymphoma. Since then, Farrell has thought every day about that afternoon and the treatment that followed.
"Life throws you a different set of experiences and challenges along the way," Farrell said before Wednesday's game against the Yankees. "It was hell going through, but I've learned a lot about myself and the things life deals people. You find that you put faith in a lot of people to get you through some tough moments."
Farrell strode into the Red Sox's interview room that day with Dustin Pedroia and David Ortiz, visibly in a state of disbelief. A few days later, Farrell would start his chemotherapy treatment, accompanied by friend and former Red Sox manager Terry Francona.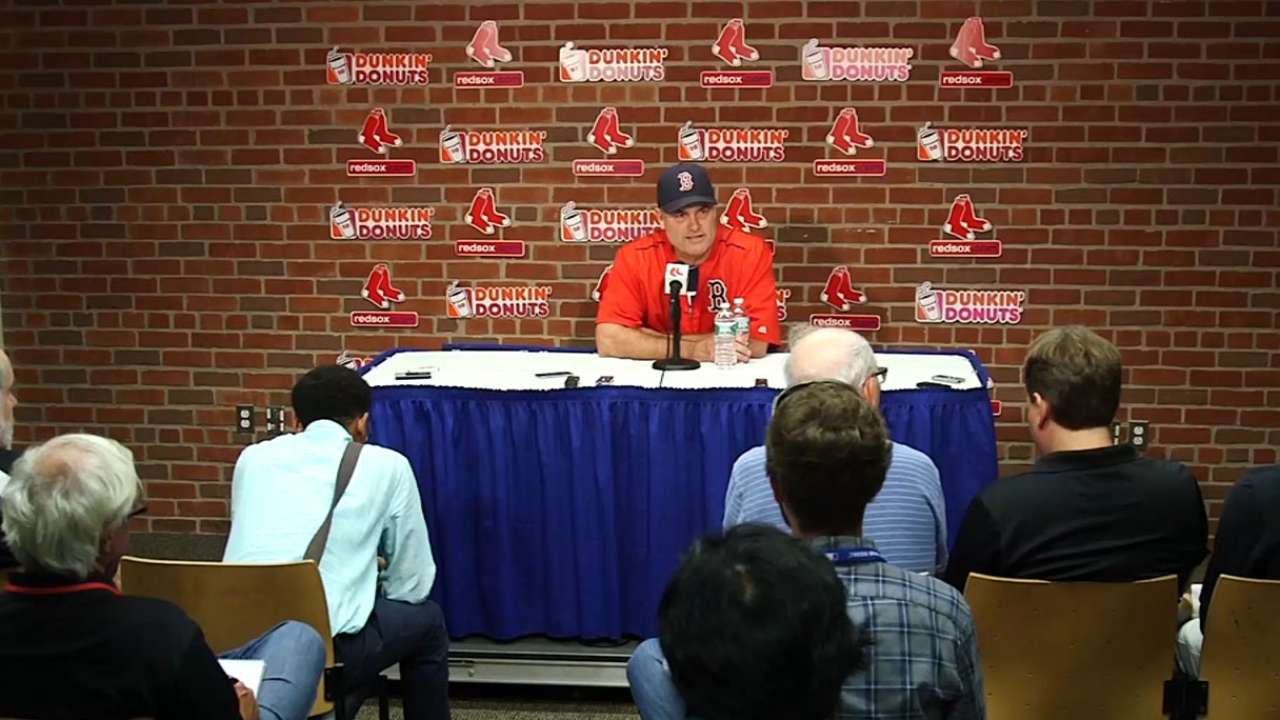 Getting checkups often, Farrell said he will get results of a recent test on Thursday and learn if he is still cancer-free.
"I'm very fortunate and hold gratitude toward daily life right now," said Farrell.
Does Farrell's experience with the disease make him a better manager?
"I think a lot of people would argue with that one," Farrell quipped.
The manager did say that the past year has given him a different perspective on life and the game.
"A player's time frame is very short," Farrell said. "There is a sense of urgency and a window closing. What is one day missed? That sometimes can be overshadowed and throw the equation out of line a little bit. If you can throw some perspective in there and have guys take a step back by sharing an experience, you help them along the way."
Quinn Roberts is a reporter for MLB.com. This story was not subject to the approval of Major League Baseball or its clubs.