Girardi calls on A-Rod to pinch-hit in key spot
With final game approaching, slugger to start at Fenway tonight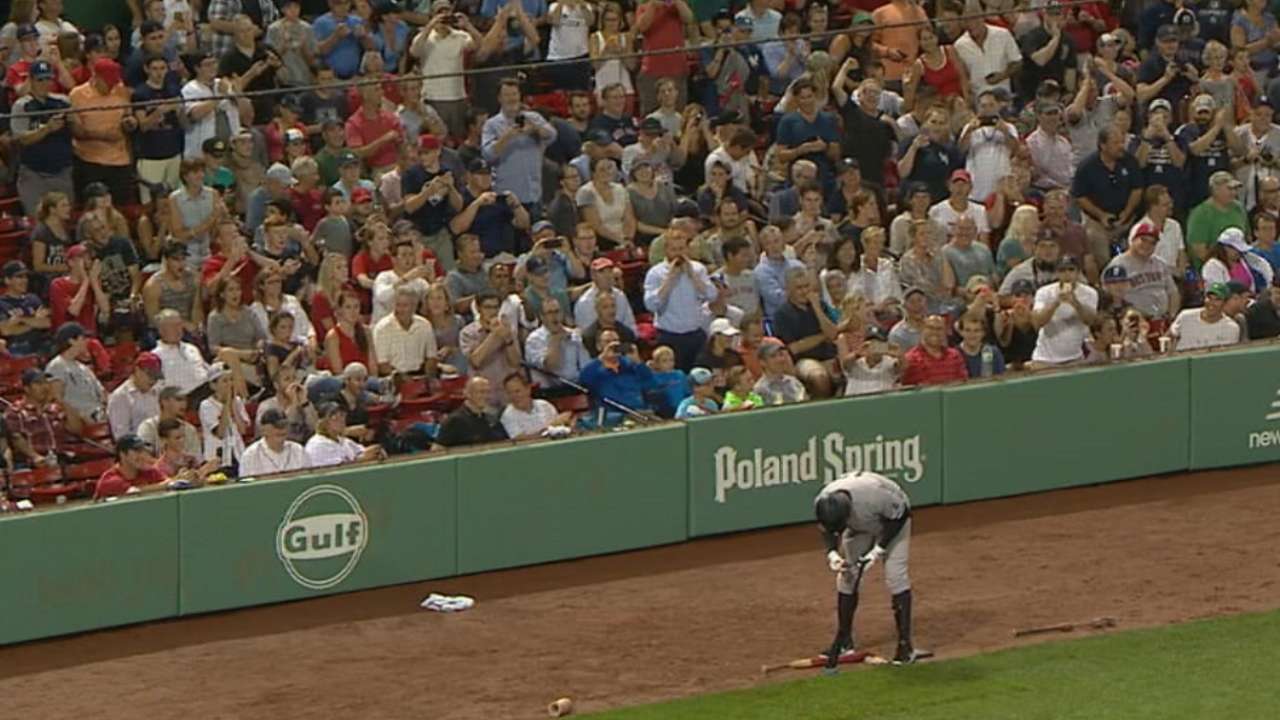 BOSTON -- No one wanted to wait until Thursday to see Alex Rodriguez stride to the plate at Fenway Park, including Yankees manager Joe Girardi.
During Wednesday night's 9-4 win over the Red Sox, in the midst of his club's five-run seventh-inning rally, Girardi pulled back Aaron Hicks and sent the 41-year-old slugger to the plate for the first time in his final road series, much to the delight of the fans who showered him with boos.
•
A-Rod to play final game Friday, to become advisor
•
'This is it': A-Rod savors final games
•
Justice: In the end, A-Rod's love of baseball shines
•
10 numbers from A-Rod's iconic career
•
Peers praise A-Rod for legendary career
•
Teammates recall A-Rod's passion for game
•
Rogers: Machado has friend A-Rod on mind
•
A-Rod's announcement caps emotional week
•
A-Rod's player page
Sights & sounds
A-Rod on retirement
A-Rod to become an advisor
Cashman, Girardi on A-Rod
Yankees booth on A-Rod
Teammates discuss A-Rod
In contrast to the events that transpired on Tuesday night, when Hicks was in a similar position as the Yankees were trying to claw back in the ninth inning against Boston closer Craig Kimbrel, Girardi saw a matchup that favored Rodriguez.
Rodriguez, who will play the final game of his career on Friday night, skied a 2-1 offering from Matt Barnes to the opposite field, where right fielder Mookie Betts recorded the out.
• A-Rod answers tough questions in exclusive YES sitdown
"There are certain situations where I'm going to use him as a pinch-hitter," Girardi said. "I liked it, and he had faced [Barnes] before. I wasn't going to bunt in that situation. I was looking for a three-run homer, so I went to him. I knew they had to pitch to him, in a sense, so I kind of liked it and went with it. He hit a ball to right field, just missed it. We were able to score five runs that inning and three the next."
Gary Sanchez tagged up from second base on the play and eventually scored during the rally, which put the Yankees on top for good.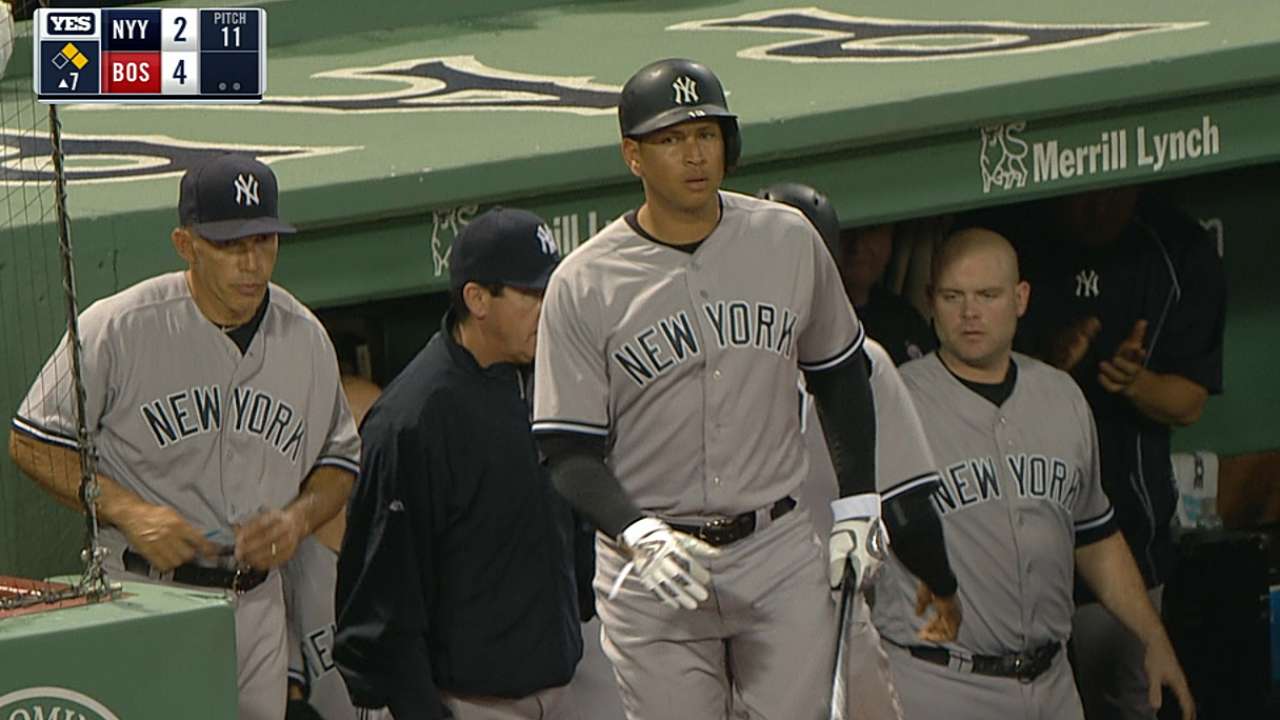 It was the first at-bat since Aug. 2 for Rodriguez, whom Girardi confirmed will start on Thursday night.
Craig Forde is a contributor to MLB.com based in Boston and covered the Yankees on Wednesday. This story was not subject to the approval of Major League Baseball or its clubs.