Estrada adjusting to six-man rotation
Righty strikes out six over five vs. Rays, but throws 113 pitches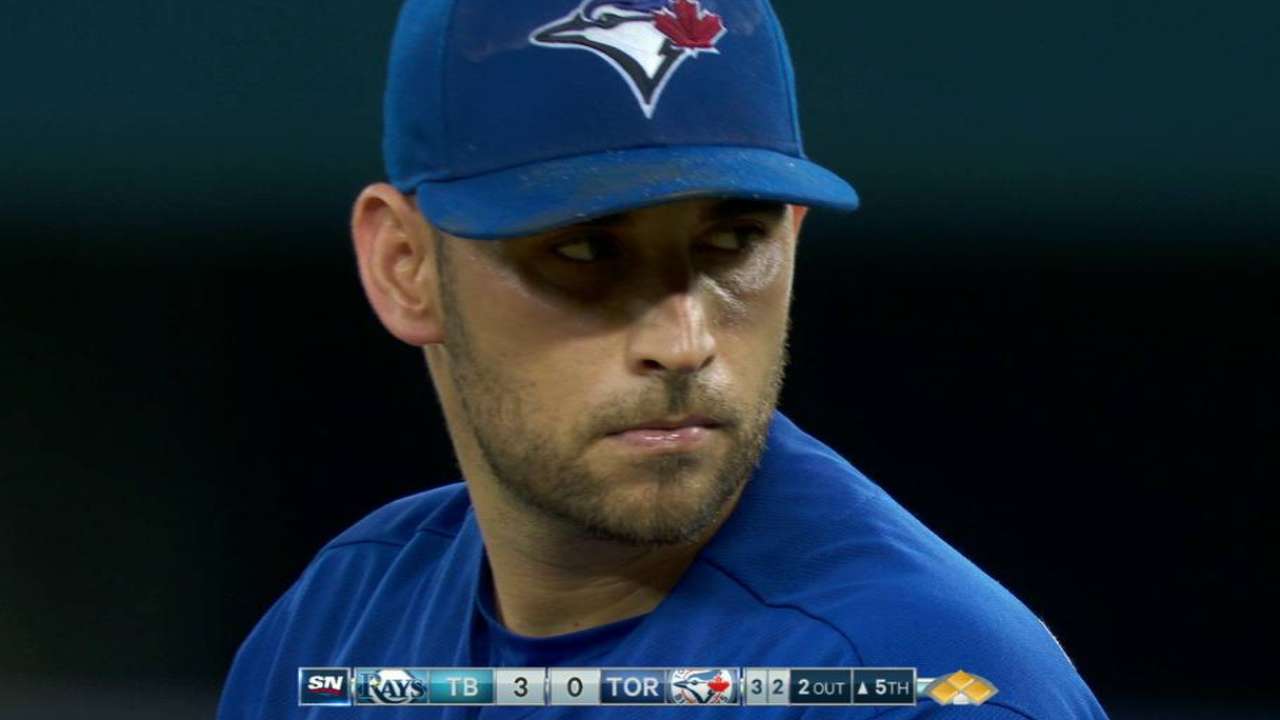 TORONTO -- The one potential downfall to a six-man rotation is asking every pitcher on the starting staff to adjust his routine. Count Marco Estrada among those who are still getting used to it.
Baseball players are creatures of habit and starters are accustomed to throwing every five days. In Toronto, that is now six after the club recently switched its number of starters, and the early returns did not pan out for Estrada as he labored through 113 pitches in a 9-2 loss to the Rays on Tuesday night.
Estrada might not be the only one who will go through an adjustment period. Toronto's starting staff is 30-9 with a 2.91 ERA in 56 starts on four days' rest this season. They're 10-13 with a 4.69 ERA in 35 starts when pitching on five days' rest.
"I think it was a week ago I pitched the last time, and I think it's going to happen again," Estrada said in reference to the upcoming schedule. "I've got to do a better job I guess of getting ready, maybe throw longer bullpens or throw them in general. But it's no excuse. I just got beat today."
Toronto's decision to go with a six-man rotation was understandable, and there are some clear benefits to the move. It allowed Aaron Sanchez to remain in the rotation, and it gives the club the possible luxury of having him available in that same role for the postseason instead of being forced into the bullpen.
That move is only possible because of the six-man rotation, but there could also be some learning curves along the way. Blue Jays starters will have to adjust to consistently getting an extra day of rest, and there's no guarantee the plan will work, but the club has committed to at least giving it a shot.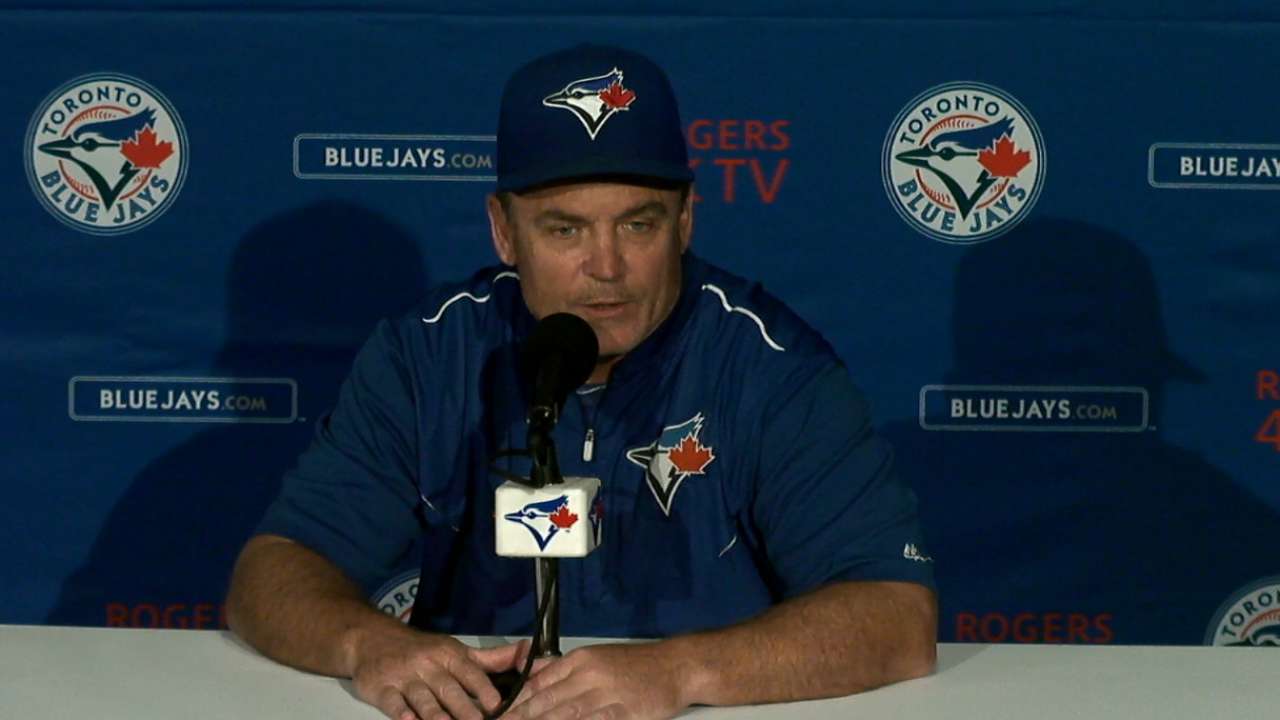 Estrada called his outing "rusty" after he walked four and allowed seven hits, which was one off his season high. He wasn't casting blame, and he was a willing participant in this plan to go with six starters, but Estrada did admit some adjustments will need to me made with his routine.
"I thought a lot of things went their way, and obviously, I didn't pitch a good game," Estrada said. "I've got to be better. I can't just go five innings. My goal is always to try to finish the game, or at least give as many innings as possible, and it just wasn't enough today."
The biggest victim in all of this turned out to be rookie reliever Danny Barnes, who was optioned to Triple-A Buffalo after the game. Barnes allowed a pair of runs in one inning of work on Tuesday after a pair of solid outings in Houston last week.
Barnes likely would have received a longer opportunity at the big league level, but Toronto desperately needs another fresh reliever who can toss multiple innings. Ryan Tepera is one possibility, or the club could instead look to temporarily add a Triple-A starting pitcher.
"He can pitch up here," manager John Gibbons said of Barnes. "He's just getting on that shuttle out of necessity like we've done so many times. He definitely opened up some eyes. It had nothing to do with his performance by any means, but we need somebody who could throw 2-3 innings. We've got the guys down there, fortunately we've got the off-day Thursday, too. That will be helpful."
Gregor Chisholm has covered the Blue Jays for MLB.com since 2011. Follow him on Twitter @gregorMLB and Facebook, and listen to his podcast. This story was not subject to the approval of Major League Baseball or its clubs.