Duffy getting closer to returning to Majors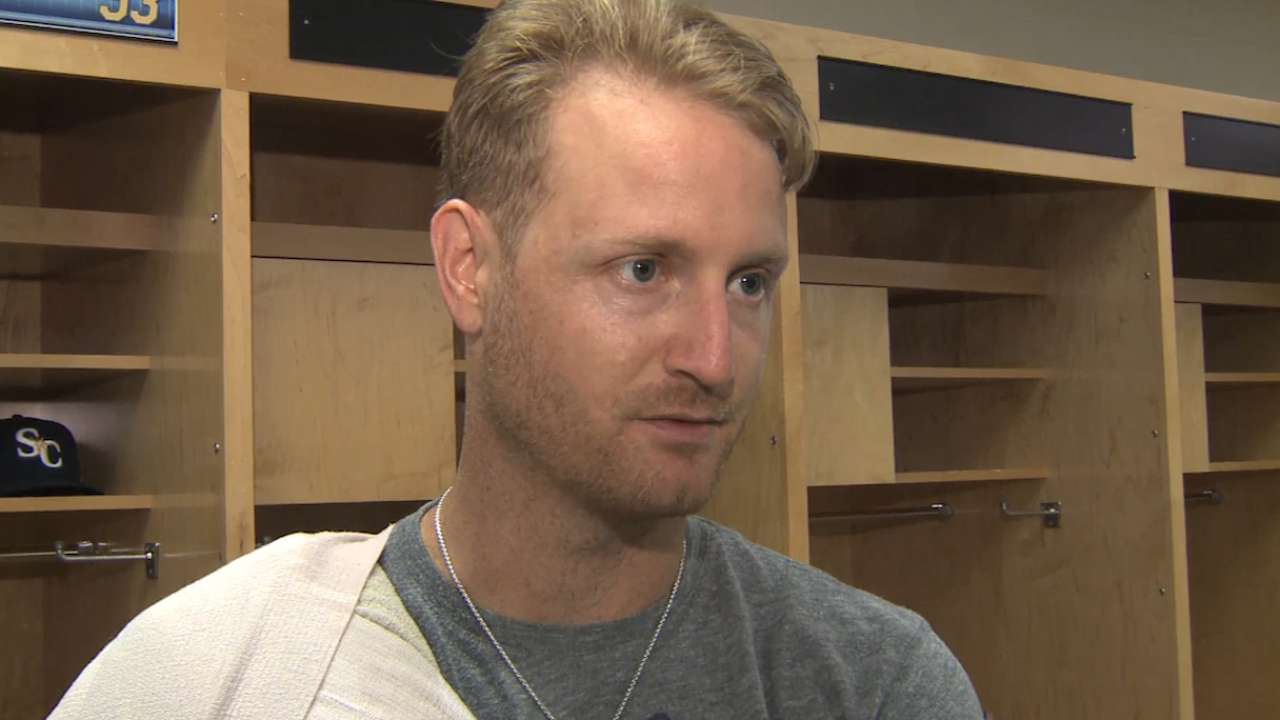 TORONTO -- Matt Duffy played in his first game at Triple-A Durham in the Bulls' 5-2 loss Sunday against Gwinnett.
Duffy (left Achilles strain) is the main player the Rays received from the Giants in the Matt Moore trade. He will play shortstop for the Rays once he's ready to go. Durham was off on Monday and he'll play Tuesday and Wednesday at Pawtucket. Thus far he is 3-for-10 in three games at Durham and Class A Advanced Charlotte.
"Talked to the staff down there," Rays manager Kevin Cash said. "[Duffy] had some good at-bats. Finally fielded a couple of ground balls [after playing in a couple of games with nothing hit his way], which was nice. All good reports. They're off today, a travel day for them. He'll go to Pawtucket with them and play."
When asked if Duffy might join the team in New York for the Yankees series beginning Friday, Cash said, "We're hopeful of that.
"We'll kind of wait and see," Cash said. "... We're not pinning him down to a date -- as his Achilles feels good and he gets comfortable relearning a position he's fairly familiar with."
Duffy had been playing third base for the Giants, but he played shortstop throughout his time in their farm system.
Alex Cobb (Tommy John surgery) will start for Durham on Wednesday, his first game with the Bulls. Chase Whitley (Tommy John surgery) will start for Double-A Montgomery on Thursday at Tennessee.
When asked about the prospect of Cobb and Whitley returning to the team later this month, Cash noted that the Rays will have to delegate innings.
"We're going to have a lot of guys we want to see pitch," Cash said. "Also with the guys that have been here and been healthy.
"Cobb, obviously, is a huge priority to get him back in. We want him to get as many innings as possible. We want to get him feeling as good as we possibly can going into the offseason, allowing him to have a normal offseason. It really seemed to benefit Moore. And then get him into Spring Training where it's a normal spring for him."
Logan Morrison (right forearm strain) and Oswaldo Arcia (right elbow strain) worked out with Charlotte on Monday.
Bill Chastain has covered the Rays for MLB.com since 2005. This story was not subject to the approval of Major League Baseball or its clubs.