Mariners chairman/CEO Lincoln congratulates Ichiro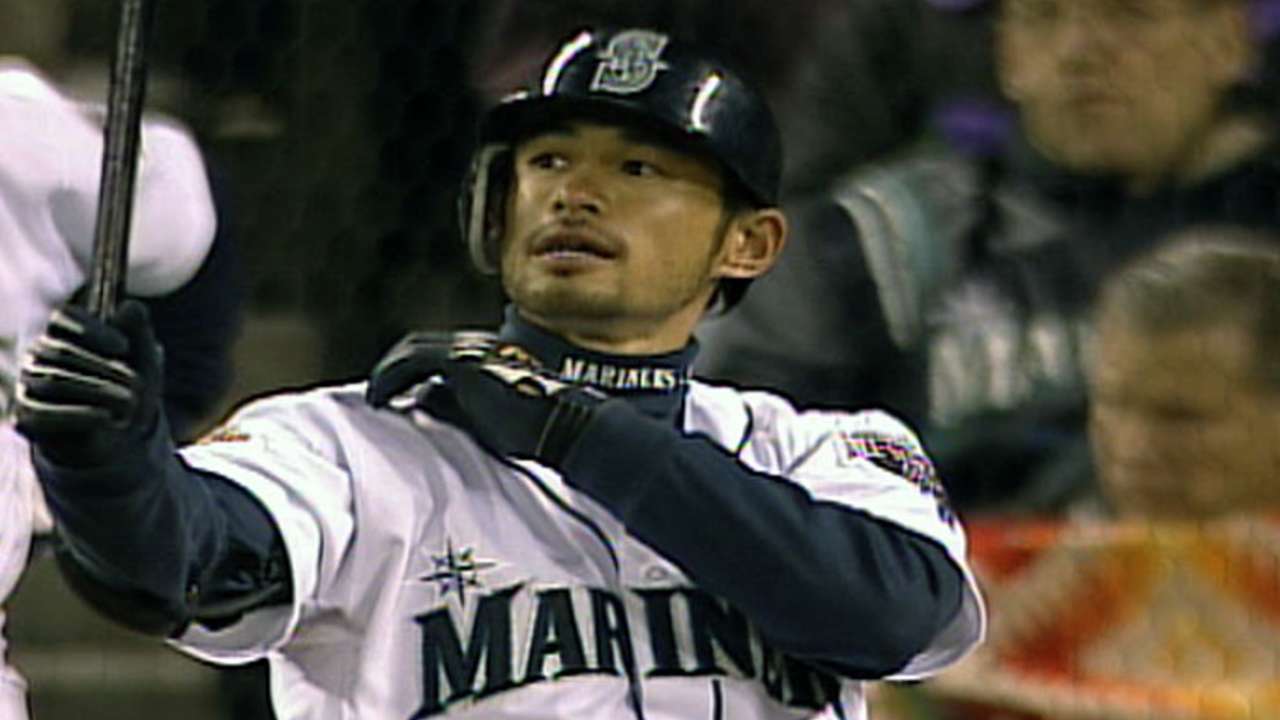 SEATTLE -- Seattle Mariners Chairman and Chief Executive Officer Howard Lincoln issued the following statement today on Ichiro collecting hit number 3,000:
On behalf of the Seattle Mariners organization and the fans of the Northwest, I would like to congratulate Ichiro on his 3,000th hit in Major League Baseball. It is another historic achievement in his great career, as he becomes only the 30th player to reach the milestone, one of his several Hall of Fame credentials.
•
Ichiro triples to reach 3,000-hit milestone
•
From Japan to US, Ichiro born to be a star
•
DYK: Ichiro joins 3,000-hit club
•
To Ichiro, 3,000 hits bigger than 1 person
•
Ichiro congratulated by 3,000-hit club members
•
Ringo: Ichiro's road to 3,000 paved in Emerald City
•
Ichiro means everything to Ichi-meter lady
•
Like Ichiro, daily beat demands dedication
•
Celebrate Ichiro's 3,000th hit with 13 great photos
•
Griffey admires Ichiro's feat from afar
•
Old foes praise Ichiro's greatness
•
Ichi-Rose: Combo batter expands hit story
•
Ichiro's player page
•
Rare feats: 3,000 hits club
•
Shop for Ichiro merchandise
Sights & sounds
Ichiro's 3,000th MLB hit
Radio calls Ichiro's 3,000th hit
Ichiro discusses milestone
A look at the 3,000-hit club
Ichiro reaches milestone
Ichiro's historic hit No. 4,257
Ichiro highlights
Ichiro's contributions to the Mariners franchise were immeasurable. Beginning with his American League MVP Award season in 2001, he provided the fans of the Northwest with many great moments and memories, highlighted in 2004 when he set the all-time single-season record with 262 hits. In addition to all the hits and all the records, in his 12 seasons as a Mariner he was a 10-time All-Star and earned 10 Gold Glove Awards.
When you consider also what he accomplished in Japan, Ichiro was and is an international baseball superstar.
Prior to Ichiro's first game for the Mariners in 2001, the late Pancho Ito, a Japanese baseball broadcaster and historian, said, "He is a genius with the bat." Mr. Ito was absolutely correct.
A tip of the Mariners cap to Ichiro.