Gibson finally conquers Rays, the Trop
Before Sunday's win, righty had given up 20 runs in 20 1/3 innings vs. TB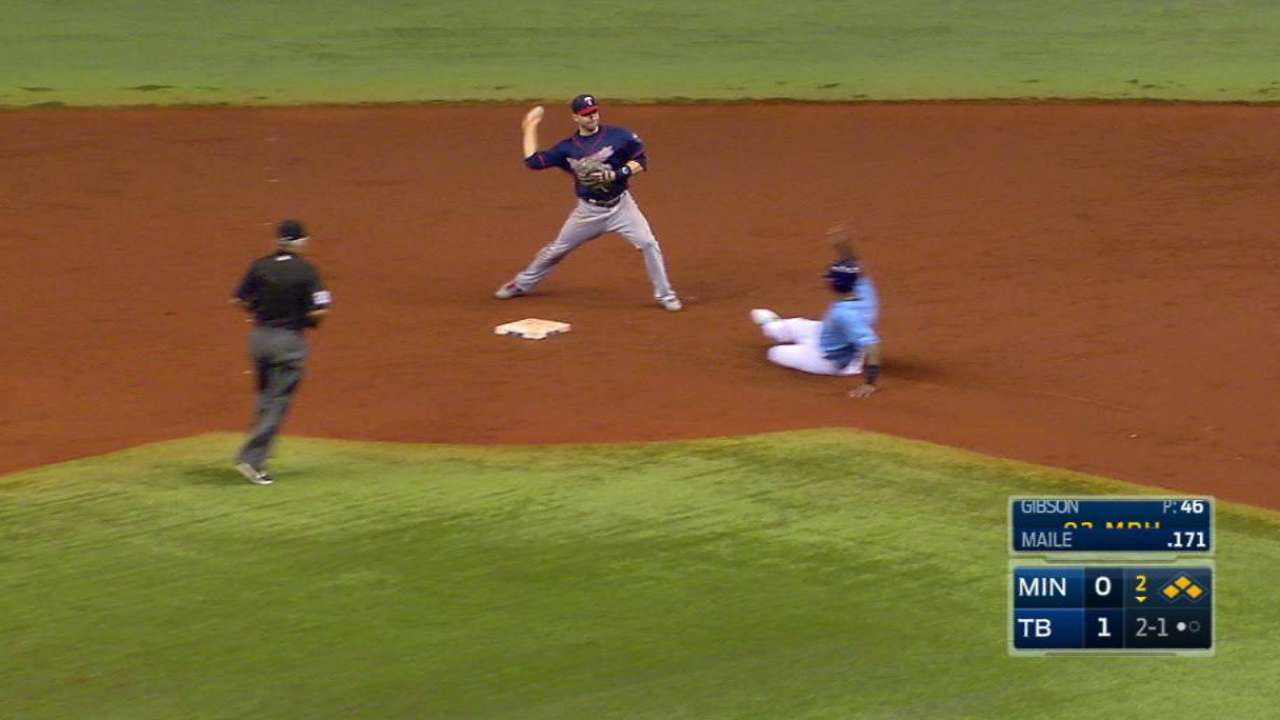 ST. PETERSBURG -- While the outing was nothing spectacular on paper, Kyle Gibson was glad to see his Twins beat the Rays on Sunday any way they could.
The five innings of two run ball on six hits and four walks -- with just two strikeouts -- not only gave him the win in the 6-3 contest, but it was by far the best start the 28-year-old has had against Tampa Bay.
Entering Sunday, Gibson had four prior starts against the Rays, losing all of them and surrendering 20 runs in 20 1/3 innings. The Rays seemed to be in control again with a first-inning run, but Gibson began to settle in.
"It was a battle out there, and those guys worked a lot of at-bats and took a lot of good pitches," said Gibson, who finished with 107 pitches. "From the get-go, we could kind of tell they would be pretty patient. It was a battle the first three or four innings trying to find my stuff, find my command."
What finally helped was a three-run homer from Miguel Sano in the third that gave Minnesota a 3-1 lead.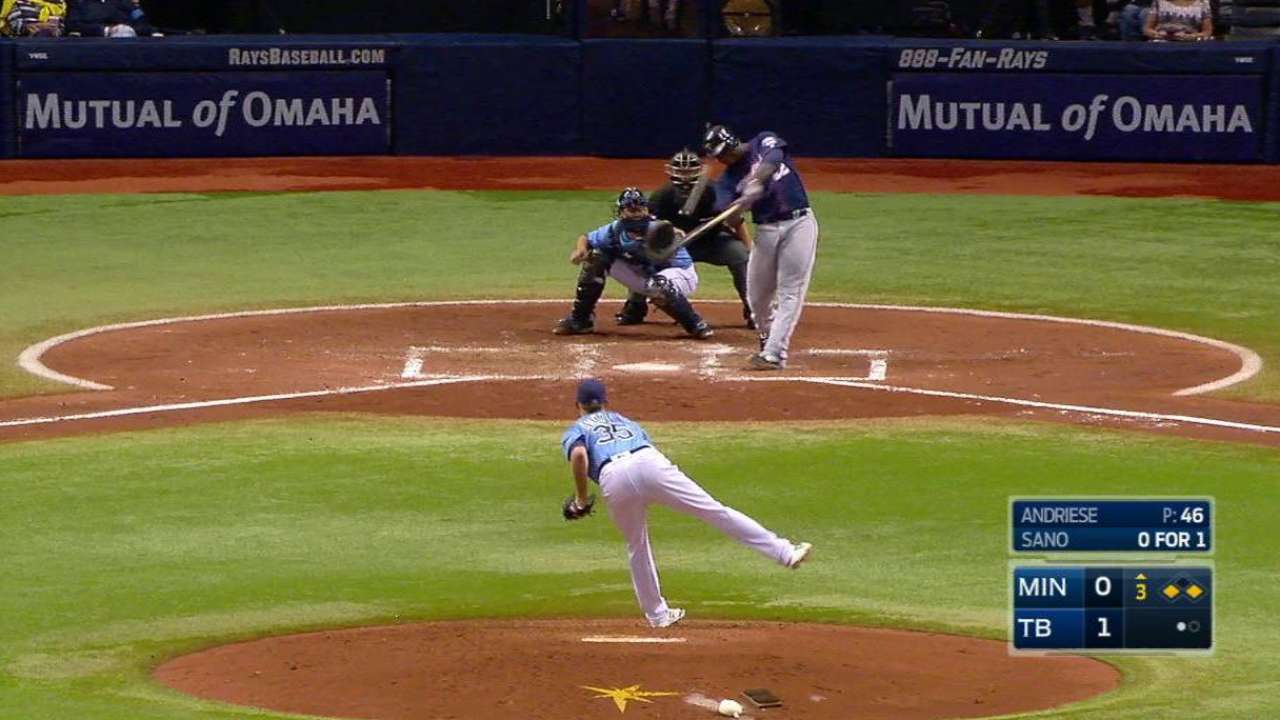 "You always want to pitch with a lead, and a two-run lead makes you feel more comfortable," Gibson said. "It frees you up, allows you to attack the zone a little better. A couple of runs like that are big for a starting pitcher."
Previous outings at Tropicana Field had been particularly hard on the right-hander. In his two prior starts combined, Gibson had allowed 11 runs in nine innings, including an April 22, 2014, game that saw Tampa Bay score seven runs on 10 hits in just three innings.
Twins manager Paul Molitor credited some of the previous struggles to Tropicana Field turf.
"I think it's an offensive park," Molitor said. "The field has a lot of speed, and a guy like Kyle -- there's hits on the ground a lot, and your range is reduced somewhat by the speed. It hasn't been a long track record here for him, but I'm aware it hasn't been great against the Rays or at this park."
But Molitor added that sometimes, it's just a matter of staying the course.
"It's like you're 0-for-10 against a pitcher, a little later you have to figure things out," Molitor said. "This was another chance for him."
Greg Zeck is a contributor to MLB.com. This story was not subject to the approval of Major League Baseball or its clubs.