Despite loss, Carrasco impressive
Indians right-hander holds Yankees to three runs over seven innings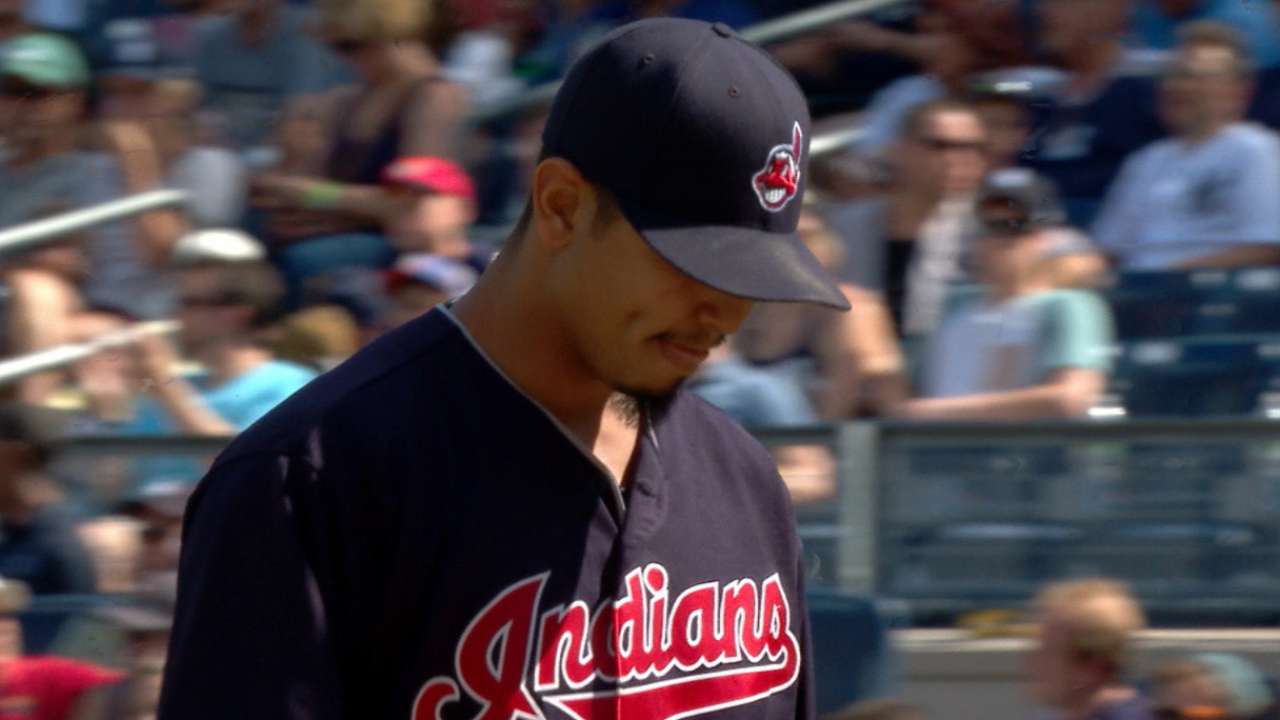 NEW YORK -- By Carlos Carrasco's admission, "everything was working" for the right-hander in the Indians' 3-2 loss to the Yankees in the series finale at Yankee Stadium on Sunday.
Carrasco had some missteps, like the curveball that Didi Gregorius sent into the right-field seats in the fourth. But after a poor start Tuesday against the Twins, Carrasco and Indians manager Terry Francona were pleased with his seven-inning outing.
"Every mistake, it seemed like he really paid for," Francona said.
The first mistake came on Carrasco's very first pitch, which Brett Gardner ripped into center field for a triple. Two pitches later, Jacoby Ellsbury lofted a sacrifice fly that allowed Gardner to score to put Carrasco in an early hole.
"He never swings at the first pitch," Carrasco said of Gardner. "I went fastball."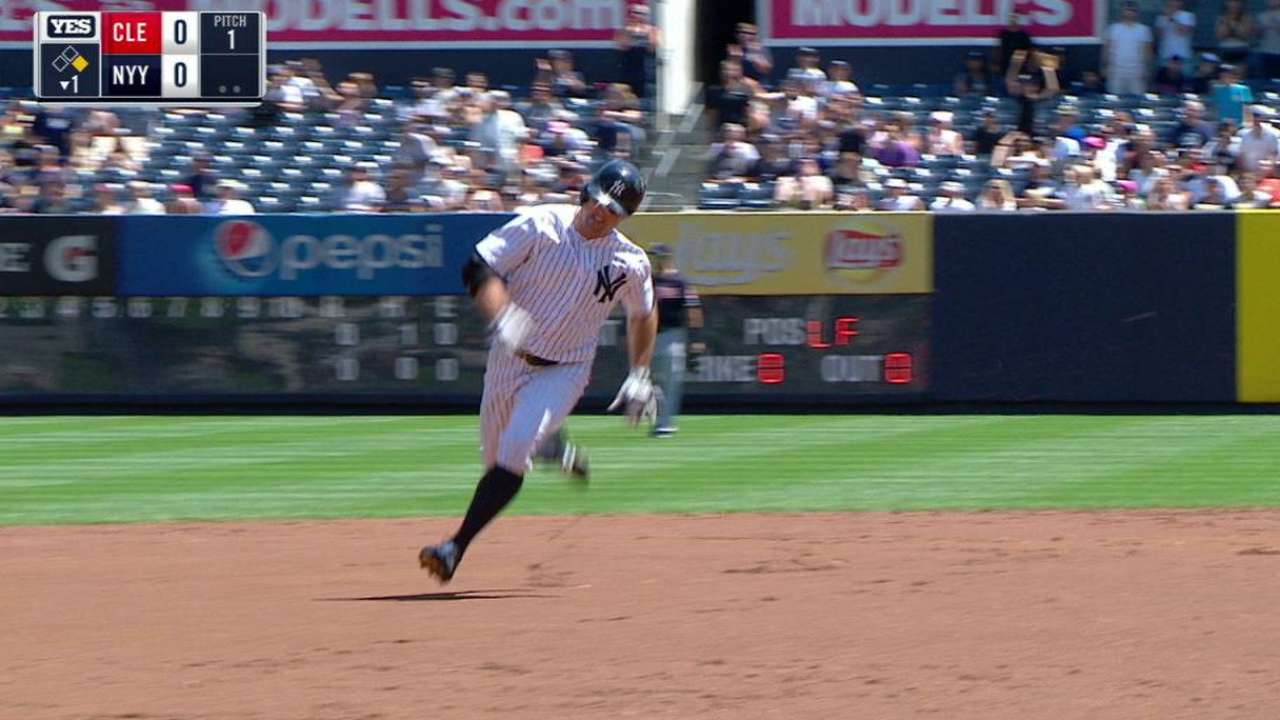 He would only allow four more hits, but the Yankees made the most of their opportunities. After Gregorius' blast, Mark Teixeira doubled in Ellsbury in the fifth to put the Yankees up 3-0.
Carrasco was dominant from there, though, retiring the final seven batters he faced. After allowing eight earned runs over 3 2/3 innings his last time out, Sunday was a step in the right direction.
"I think our guys are past the point where if they have a bad game they're going to collapse," Francona said.
But with the Indians' offense struggling -- the Tribe finished 1-for-8 with runners in scoring position -- Carrasco was handed his sixth loss of the season.
The 29-year-old wasn't overly concerned with the result, though. He said his fastball, changeup, slider and curveball were all working, and he recorded nine strikeouts against two walks.
"It was great to pitch the way that I did today," Carrasco said.
Joshua Needelman is a reporter for MLB.com based in New York. This story was not subject to the approval of Major League Baseball or its clubs.