Hill to debut on Friday; Urias starts Monday
Dodgers realign rotation with newly acquired lefty delayed by blisters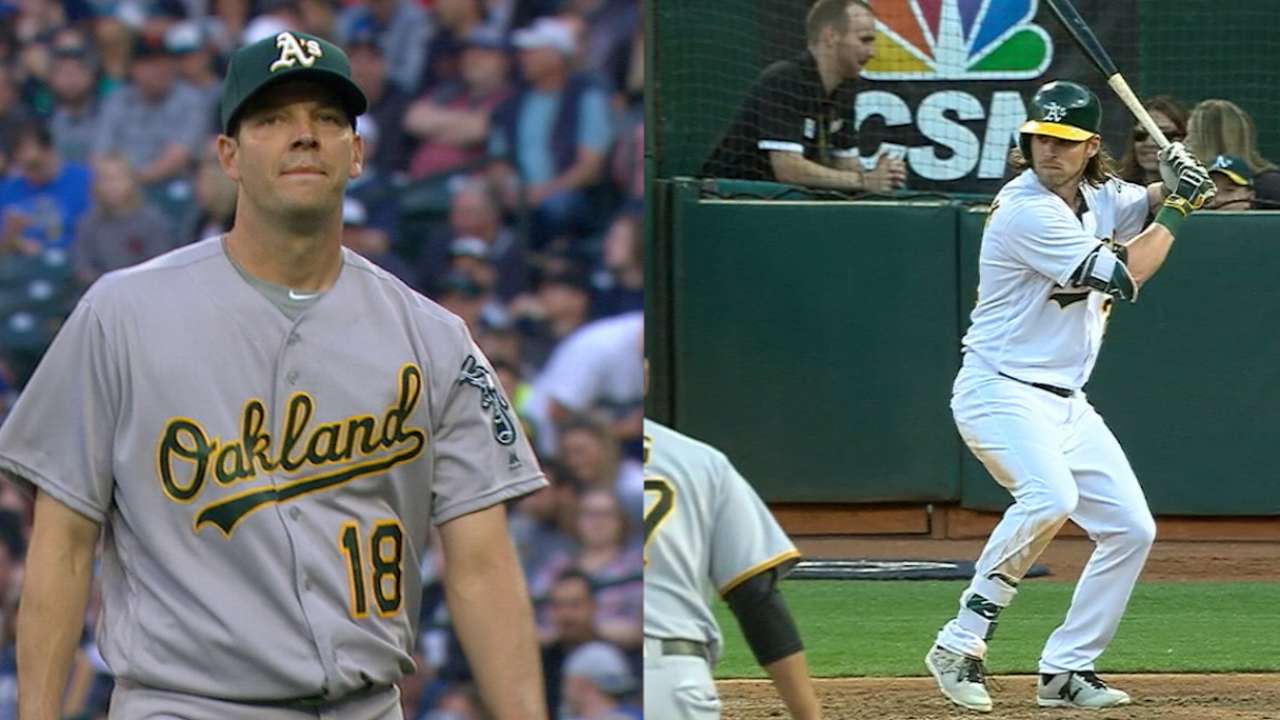 LOS ANGELES -- The Dodgers answered two questions surrounding their rotation on Sunday, with manager Dave Roberts announcing that Rich Hill (blisters) will finally make his team debut on Friday and Julio Urias filling the team's hole in the rotation Monday against the Phillies.
Hill was originally scheduled to debut Sunday, but the beginnings of a new finger blister prompted the team to delay his start in a precautionary move. Hill will throw a bullpen session on Tuesday, then should be at full strength for Friday's series opener with the Pirates.
"The issue is that it's starting off small and that's how the other ones started off," Hill said. "It could grow into a larger blister, so pushing it back to Friday is what we came up with. Let this thing completely heal, because if it ends up getting bigger and tearing open like the other one did, we're talking about two, two-and-a-half weeks. We don't want to be in that position whatsoever."
The placement of the blister mostly affects Hill's curveball, highly significant considering that his incredible ascent over the past year has come in part due to a massive spike in his curveball usage.
Roberts reiterated that the move was precautionary, saying that Hill starting Sunday was possible, but inadvisable.
"I think he could have made the start [Saturday], he wanted to make the start, but just to err on the side of caution, we felt it was best to go with Ross [Stripling]," Roberts said. "Where we're at right now, Rich wants to be back there as much as anybody, and hopefully Friday works."
To fill Hill's spot in the rotation, the Dodgers decided to move Brandon McCarthy up from Monday and have the right-hander start on regular rest.
To fill the hole on Monday, Roberts went with Urias, who was called up on Aug. 3 and threw three innings out of the bullpen that same day. He hasn't appeared in a game since.
"Julio is here and we've put him, as well as Ross, in some tough spots, and they've all responded," Roberts said. "Right now, Julio is going to make that start [Monday]."
Jack Baer is a reporter for MLB.com based in Los Angeles. This story was not subject to the approval of Major League Baseball or its clubs.