Andriese adjusting well in return to rotation
Righty, who gave up big HR Sunday, began season as starter before move to 'pen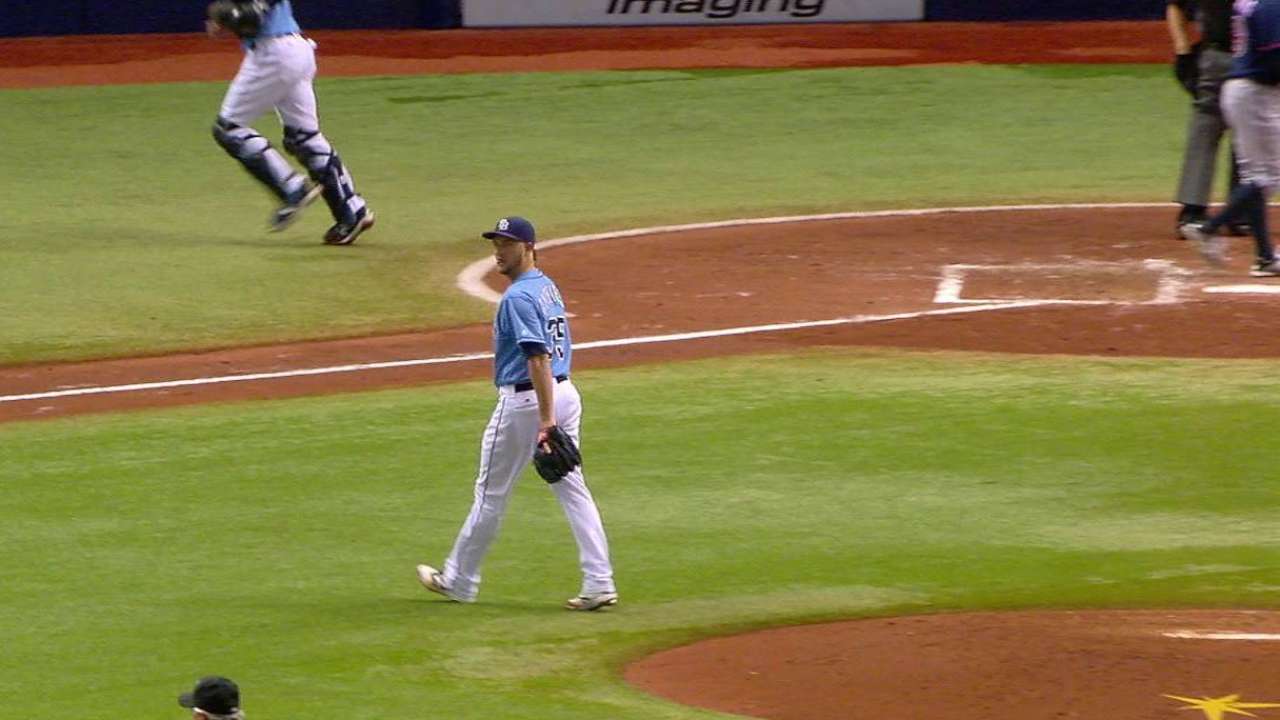 ST. PETERSBURG -- Matt Andriese can reduce his start -- the second he's made since re-joining the Rays' starting rotation -- to one pitch. It was the first pitch he threw to Miguel Sano with runners at the corners and one out in the third inning. And it was a meaty fastball that the slugger turned into three runs, the difference in a 6-3 Rays loss to Minnesota on Sunday.
After throwing just 58 pitches in his last start on Tuesday, Andriese went up to 76 against the Twins. And all three of the runs he allowed in his 4 2/3 innings came on that one Sano homer. It was only the third homer he's allowed in 58 innings this year as a starter.
"It was just a matter of a one-pitch mistake, pretty much," Andriese said. "Just didn't execute on a fastball to Sano there, and he hit it out for three runs."
The next time that Andriese pitches, he says he likely won't be on a pitch limit. He'll be back to the full-strength starter that was 5-0 with a 2.82 ERA in his first stint as a starter this season. He was pulled from the rotation in June when Blake Snell was promoted from Triple-A Durham. But with the trade of Matt Moore, there's another chance for Andriese to show that he's a very capable Major League starter and worthy of the rotation spot he has now.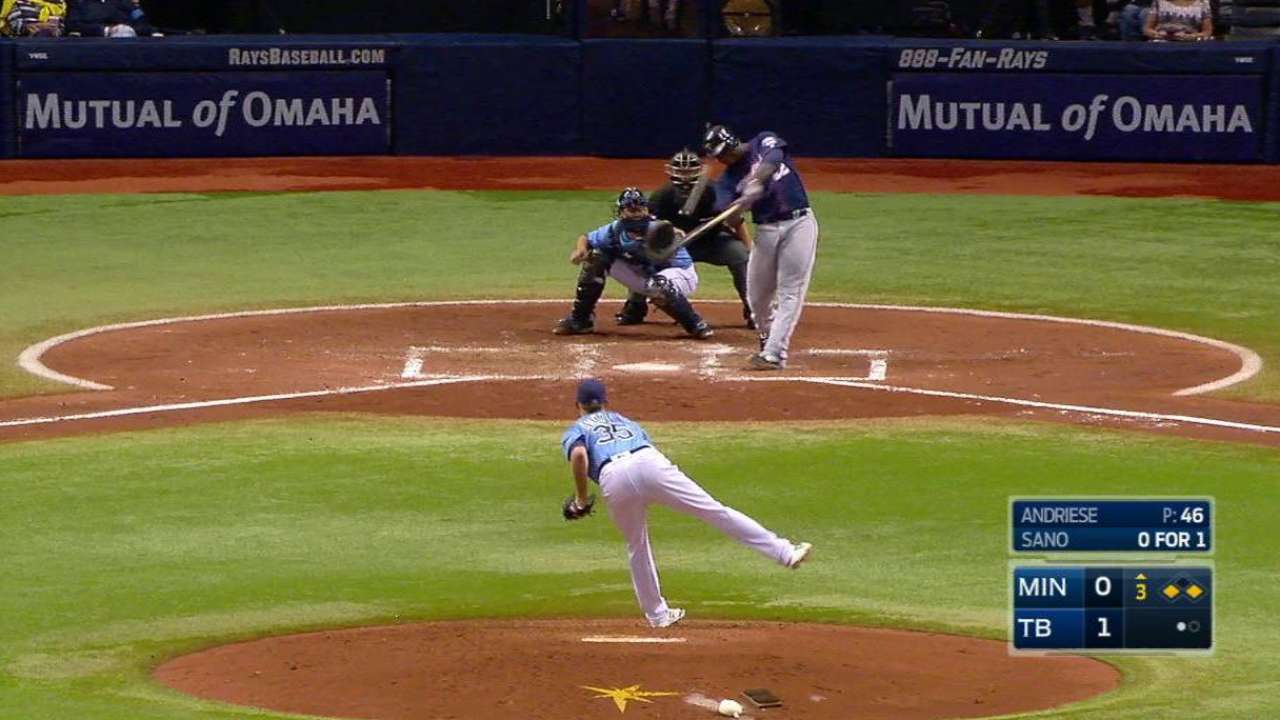 Rays manager Kevin Cash said that his outing on Sunday was "not quite as crisp" as his Tuesday start, but that Andriese's season overall has shown that he's taken a step forward as a pitcher. He's now lost two of his last three starts after not recording a loss in his first 10 starts.
"Since he's been here, he's done everything we've asked of him," Cash said. "He's taken a difficult role coming out of the rotation and into the bullpen, and now to get him back, he's adjusted to everything we've thrown at him."
Andriese said he wished he could have gone a little deeper into his start. He struck out five and walked just one. He worked out of jams in the first and second innings when the Twins had runners in scoring position. But in the third, one rude swing from Sano redefined Andriese's afternoon.
"All in all, I felt pretty decent about my outing," Andriese said. "But like I said, it was one pitch."
Sam Blum is a reporter for MLB.com based in St. Petersburg. This story was not subject to the approval of Major League Baseball or its clubs.