Peers praise A-Rod for legendary career
Former teammates, opponents, managers weigh in on announcement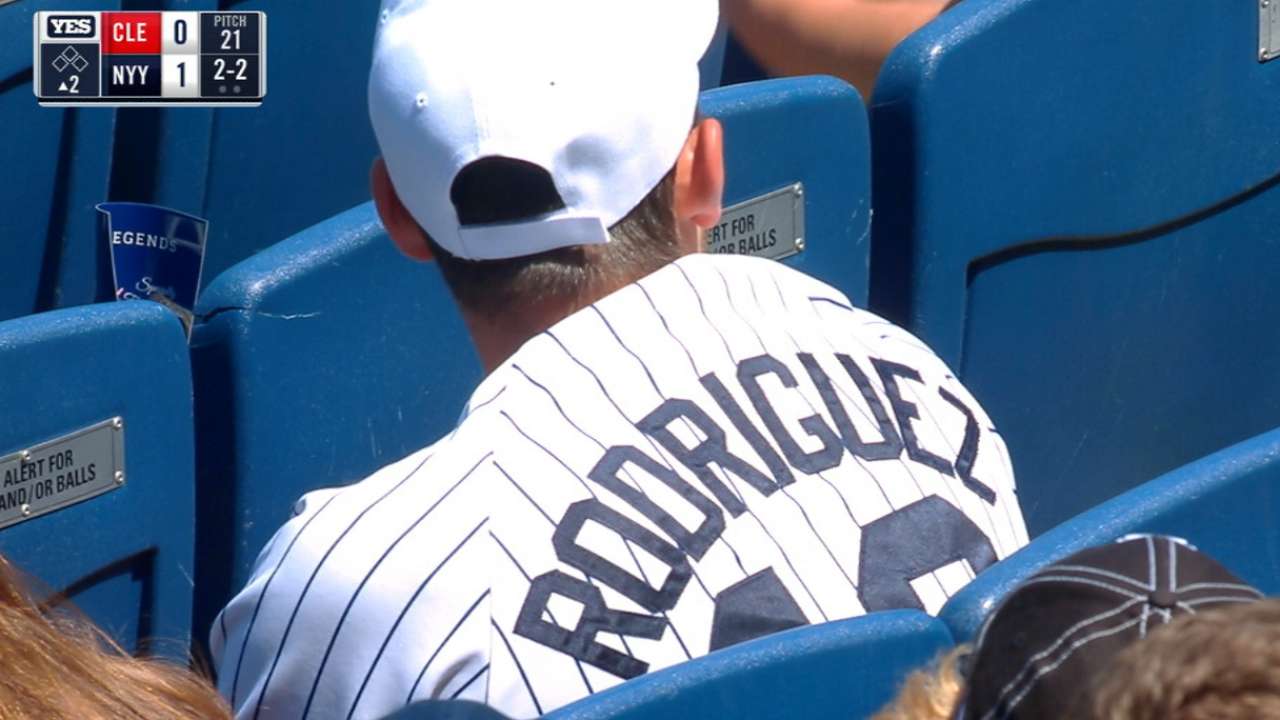 Former teammates and opponents shared stories and gave well wishes on Sunday to Yankees designated hitter Alex Rodriguez, who earlier in the day announced he would play his last Major League game on Friday at Yankee Stadium.
"He's obviously a player who has had an incredible run," Twins manager and fellow 3,000-hit club member Paul Molitor said. "Numbers among the best of all time. The game doesn't wait for anybody, and sooner or later, you've got to move on.
"Whatever discussions [Rodriguez and the Yankees have] had, they felt this was the time. Hopefully his transition will be smooth."
•
A-Rod to play final game Friday, to become advisor
•
'This is it': A-Rod savors final games
•
Justice: In the end, A-Rod's love of baseball shines
•
10 numbers from A-Rod's iconic career
•
Peers praise A-Rod for legendary career
•
Teammates recall A-Rod's passion for game
•
Rogers: Machado has friend A-Rod on mind
•
A-Rod's announcement caps emotional week
•
A-Rod's player page
Sights & sounds
A-Rod on retirement
A-Rod to become an advisor
Cashman, Girardi on A-Rod
Yankees booth on A-Rod
Teammates discuss A-Rod
Rodriguez, whose 696 homers rank fourth in Major League history, will be unconditionally released from his player contract Friday and immediately sign a contract to serve as a special advisor and instructor for the Yankees through Dec. 31, 2017.
Texas outfielder/designated hitter Carlos Beltran, a teammate of Rodriguez until being traded to the Rangers on Monday, said he enjoyed his time with Rodriguez.
"Honestly, I've heard so many things about him, but I can only speak from my experience, and my experience is he is a great teammate," Beltran said. "He is passionate about the game of baseball, he is passionate about winning, and he works extremely hard. He acted like a leader.
"I know throughout his career he has made some mistakes that have cost him a lot. But he was able to get back and turn the page. It takes a person with an extremely strong mind-set to do that."
Rodriguez was a dominant force in the middle of the lineup for the Mariners, Rangers and Yankees, collecting three American League Most Valuable Player Awards, 10 Silver Slugger Awards and two Gold Glove Awards to go along with his homers.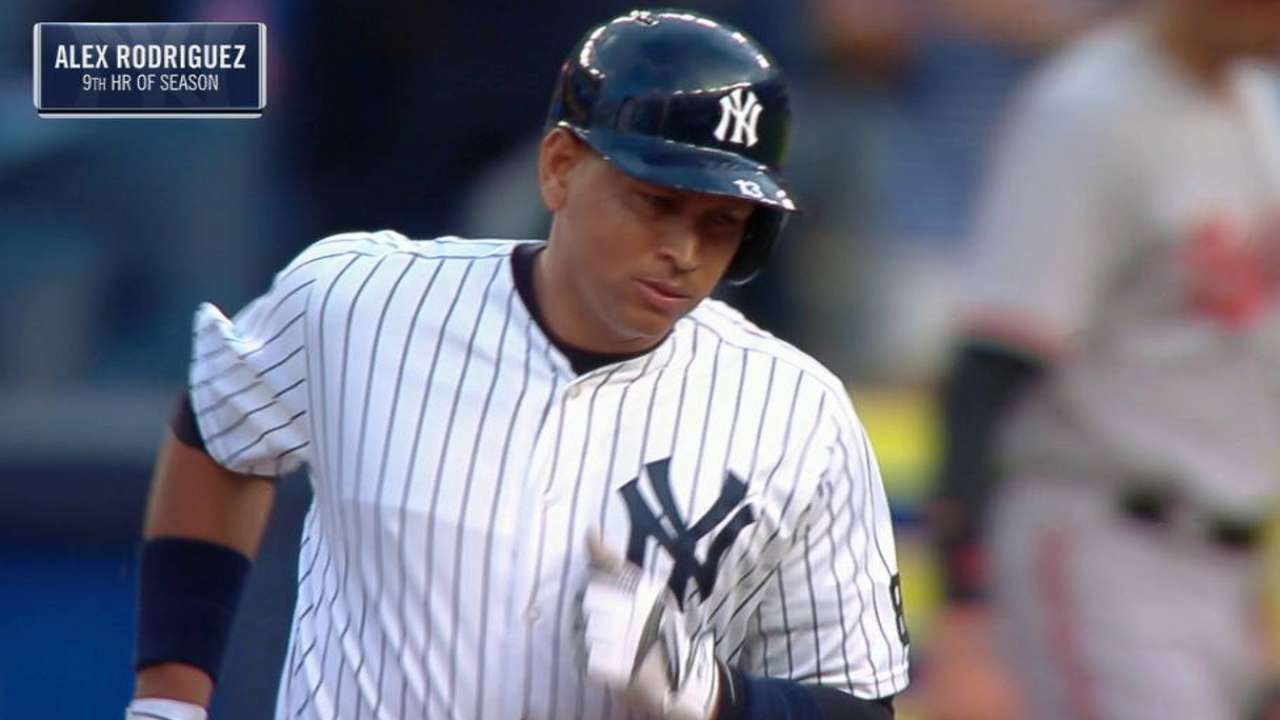 "There's a lot of teams and pitchers glad that they won't be having to get him out anymore," said Orioles skipper Buck Showalter, who managed Rodriguez in Texas. "He's got a wealth of experience to take to the next level. I think he's been on both sides of the mountain and kinda got a feel for it. I think he's going to be real good at what he's getting ready to do. It was an honor to manage him."
"The numbers speak for themselves," A's manager Bob Melvin said. "From the time he got to the big leagues as a shortstop, he had the tag on him [as a future] Hall of Famer. ... Twenty-something years later, his career is coming to an end. He put up spectacular numbers, so a tip of the cap to him."
Rodriguez also inspired a generation of young ballplayers, such as Houston's Carlos Correa, who always looked up to Rodriguez and is often compared to him.
"Every time I watched the game, he did something and I would go to the field the next day and try to do the same thing," Correa said. "I tried to imitate some of his moves, I tried to imitate his batting stance and everything. I learned a lot from that guy growing up. To see him leave and not play anymore is shocking, but I guess the time comes for everybody."
Rodriguez, like Correa, was an instant sensation as a young player.
"When he first came up, you're talking about an 18-year-old kid that makes it to the big leagues," White Sox manager Robin Ventura said. "I think today you look at [Nationals outfielder Bryce] Harper, or when Ken Griffey Jr. made it. When guys make it that young, I think guys that have been around a while, you're in shock -- first, that they can do that at such a young age. But even playing 20-something years is impressive as well."
Astros manager A.J. Hinch roomed with Rodriguez at 16 years old with Team USA. And while controversy such as Rodriguez's 211-game suspension for performance-enhancing drugs surrounded him for the latter part of his career, Hinch said it's important to remember what Rodriguez accomplished.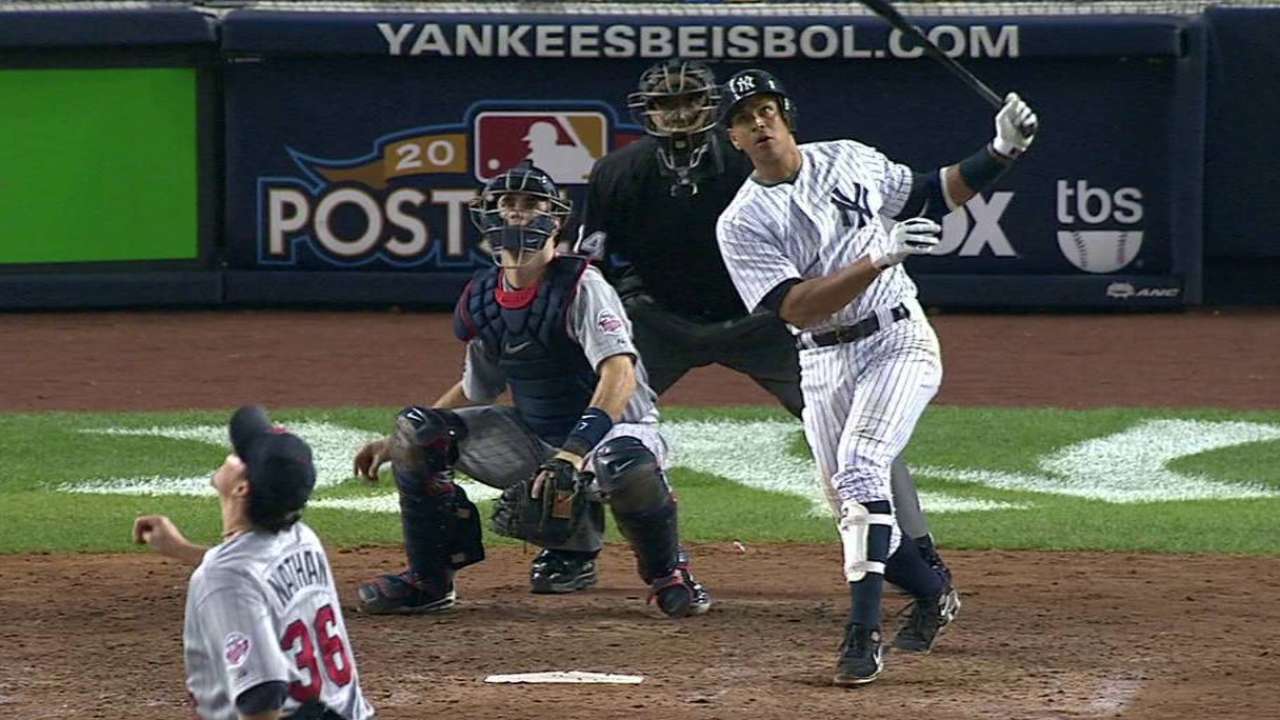 "Like him or not, a 22-year career is as spectacular as anybody could have imagined," Hinch said. "The things he's been able to accomplish in the most heightened scrutiny -- the most heightened awareness, the tension has been on his entire career -- we'll forever remember.
"His performance on the field has been exceptional. There's certainly been a lot of news around him, but to last as long as he did, to play for as long as he did, to have type of impact that he did, warrants a lot respect."
The 41-year-old Rodriguez has long had a reputation for being among the game's brightest and most open superstars, willing to share thoughts and experiences with younger players.
A's first baseman Yonder Alonso, a University of Miami alum, said he always will be appreciative of Rodriguez -- who lives in Miami -- taking him in and showing him the ropes of being a big leaguer.
"I worked out a little bit with him during my college days, and then we started training together a little bit during my Minor League days," Alonso said. "He definitely showed me how to just be a professional to the best of my abilities and be accounted for. … Alex definitely took care of me in every way possible."
Yankees manager and former Rodriguez teammate Joe Girardi told a story of A-Rod taking a young Robinson Cano to the back fields during Spring Training to discuss hitting with runners in scoring position. Cano soon blossomed into one of the game's best hitters.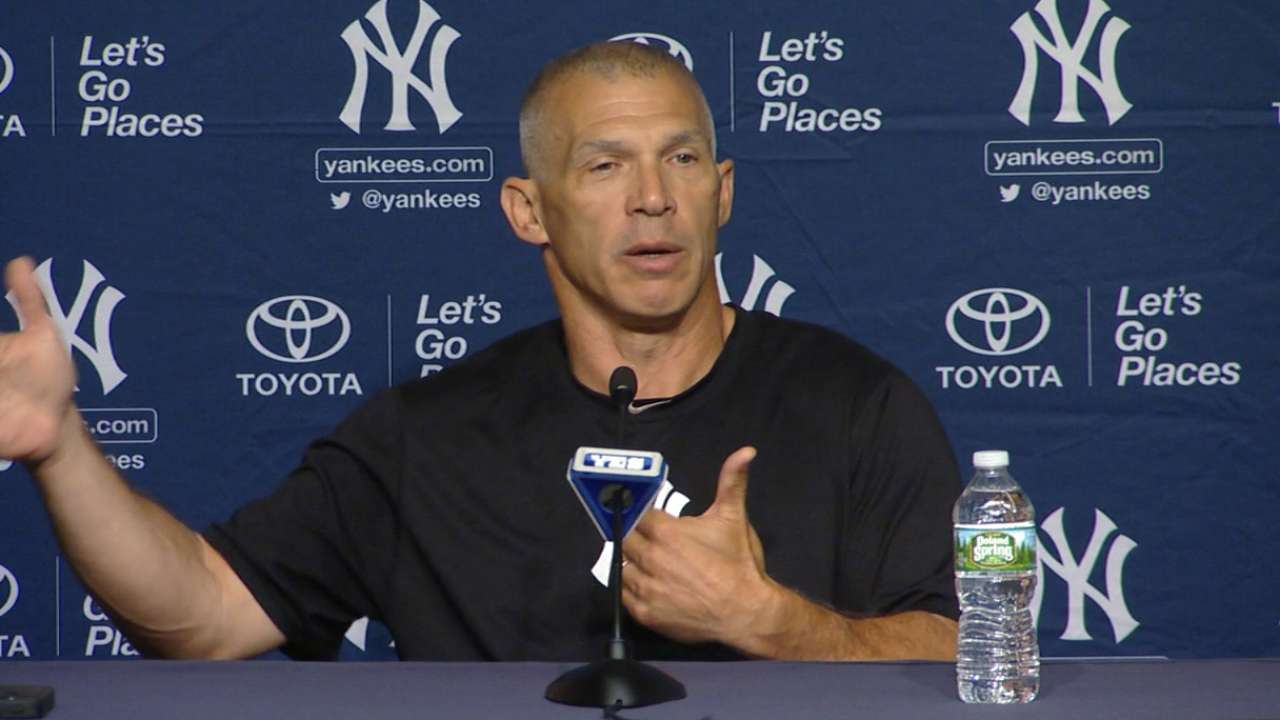 But Rodriguez also took time to talk to young pitchers within the Yankees' organization.
"I was in the Minor Leagues," Pirates pitcher and former teammate Ivan Nova said of the first time he met Rodriguez. "They took us to watch a game with the Yankees in Tampa. I shook his hand and put a plastic bag over it. To be honest, I didn't wash my hand for two, three days. For me, it was a big, big thing to meet Alex Rodriguez."
Nova said Rodriguez was a leader in the clubhouse who always tried to help others. That compassion makes Nova glad he had the chance to play with Rodriguez.
"It was a huge thing for me," Nova said. "I thank God I was able to play with Alex for seven years."
Cash Kruth is a reporter for MLB.com. Follow him on Twitter at @cashkruth. This story was not subject to the approval of Major League Baseball or its clubs.