Tapia, Marquez climbing the ranks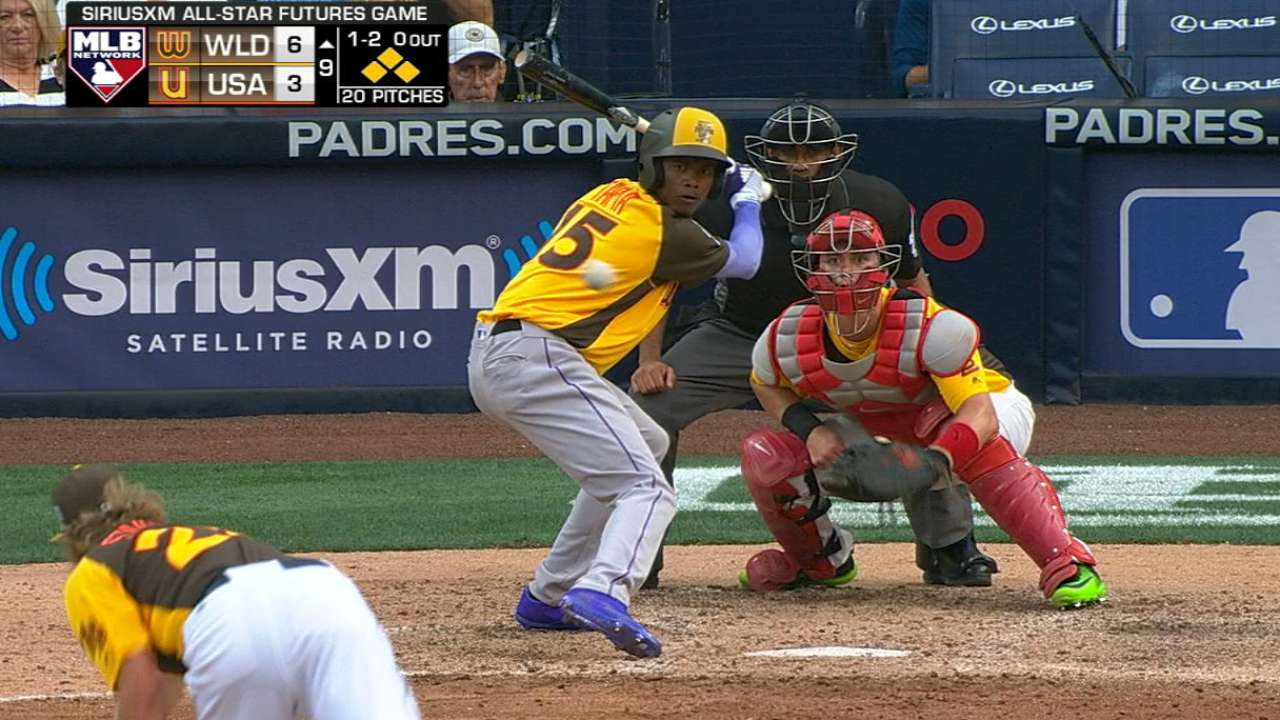 DENVER -- The Rockies are expected to promote two of their top prospects this week, transferring outfielder Raimel Tapia (No. 5 on MLB.com's ranking of Rockies prospects) and right-handed pitcher German Marquez (No. 7) from Double-A Hartford to Triple-A Albuquerque.
"It's a good thing when we're promoting our talented young players," manager Walt Weiss said before Sunday's series finale against the Marlins. "It's exciting. They're one step closer to the big league level. Not that you can't call guys up from Double-A, and we have at times, but when you're in Triple-A, you're literally a phone call away."
Tapia, 22, was signed as a non-drafted free agent out of the Dominican Republic in November 2010. He's played 104 games for Hartford, hitting .323 with 79 runs, 20 doubles, five triples, eight home runs, 34 RBIs and 17 steals in 31 attempts. He has a .363 on-base percentage and a .450 slugging average, and his 137 hits lead the Eastern League.
Marquez, 21, was acquired in a January 2016 trade that brought Jake McGee to Colorado and sent Corey Dickerson and Kevin Padlo to Tampa Bay. He was 9-6 at Double-A, with a 2.85 ERA in 21 appearances, all starts. He pitched 135 2/3 innings, allowing 124 hits while walking 33 and striking out 126.
"Those guys have earned it," Weiss said. "Nothing in this game is given to you or handed to you. You have to earn everything. They've earned the promotion, and it's exciting to see this wave of young players either here or knocking on our door."
Among the young players in the organization who have made an impact on the Rockies this season are David Dahl (.380, three home runs, seven RBIs, hitting safely in each of his first 12 big league games), Tony Wolters (.237, one homer, 22 RBIs since making his Major League debut on April 5), Carlos Estevez (11 saves since his big league debut on April 23), Tyler Anderson (4-3, 3.25 ERA in his first 10 big league starts) and Trevor Story (.272, 27 home runs, 72 RBIs since his debut on Opening Day).
Owen Perkins is a contributor to MLB.com based in Denver. This story was not subject to the approval of Major League Baseball or its clubs.