Royals flash defense with Esky's spin throw
Shortstop also belts opposite-field homer to spark the offense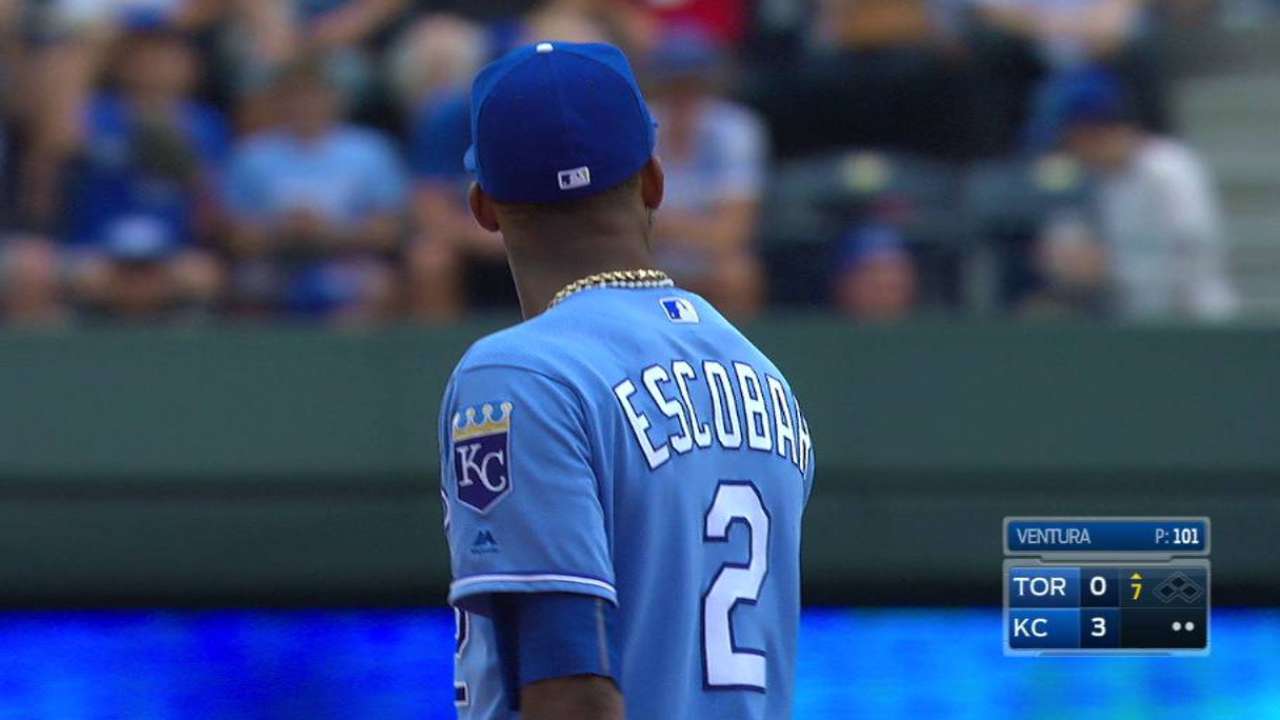 KANSAS CITY -- In the seventh inning with one out and none on, and the Royals holding a three-run lead, Blue Jays catcher Josh Thole hit a grounder up the middle, but he was robbed of a hit on a fantastic defensive play as the Royals went on to a 7-1 win in Sunday's rubber game at Kauffman Stadium.
Royals shortstop Alcides Escobar showed off why he's won a Gold Glove Award, ranging to his left to snag the ball, before spinning and firing it over to first base. The play was not complete without a solid pick by Eric Hosmer to record the out.
"They play great defense," Blue Jays manager John Gibbons said. "It's what they do."
After the game, Royals manager Ned Yost called the play "huge," adding "not a lot of shortstops can make the play." Both Yost and Escobar also credited the scoop by Hosmer, noting the play wouldn't have been possible without it.
"I got into a little trouble with my glove. But [with] Hosmer, I've got the best first baseman in the game," Escobar said.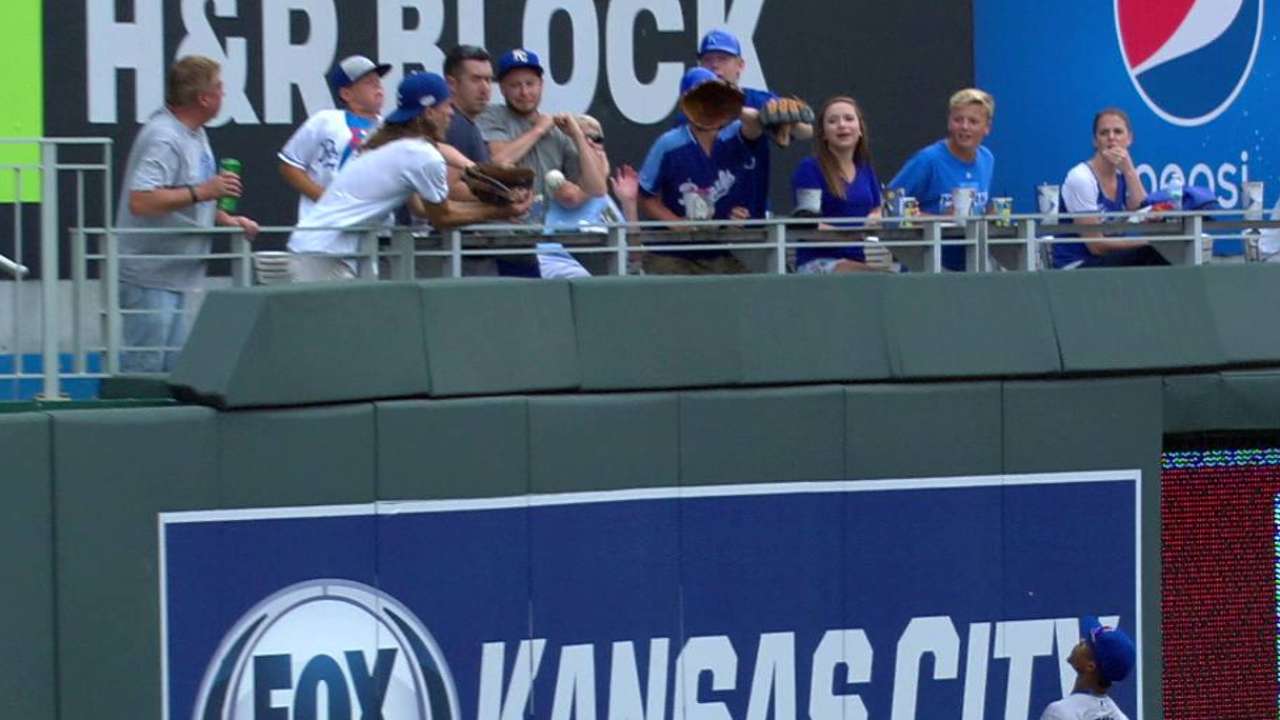 Escobar also sparked the Royals' offense earlier in the game with a leadoff home run in the fifth to make it 3-0. He showed surprising power on the play, going to right-center field for just his second home run of the year. Statcast™ estimated it traveled 417 feet from the plate with an exit velocity of 102 mph.
"Quite frankly, I was shocked when that ball went out," Yost said. "It just kept carrying and carrying. That was a big run, that third run."
Scott Chasen is a reporter for MLB.com based in Kansas City. This story was not subject to the approval of Major League Baseball or its clubs.