A's put Gray on DL with right forearm strain
Righty Smith called up; rookie Neal to spot start in place of injured ace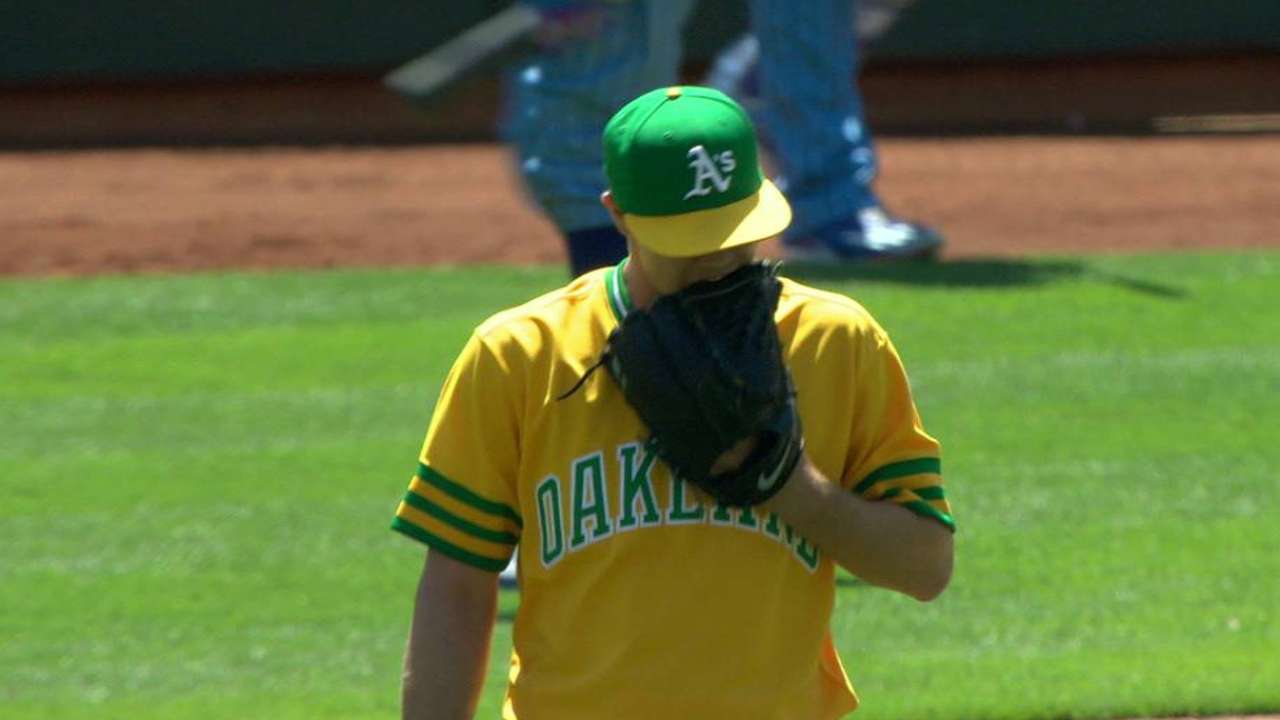 The A's placed right-hander Sonny Gray on the 15-day disabled list Sunday with a strained right forearm, leaving yet another hole in a rotation ravaged by injury.
The A's have now used the disabled list 25 times this season -- tying a team record -- and have a season-high 14 players on the DL. Gray left his start Saturday against the Cubs after five innings with forearm soreness, and he hadn't taken an MRI on the forearm as of Sunday morning.
"The doctor will check him out, and we'll probably know more in the coming days," A's manager Bob Melvin said. "[It was] sore enough today where we didn't want to mess around with that."
Oakland selected the contract of righty Chris Smith from Triple-A Nashville to take Gray's roster spot, and transferred Josh Phegley to the 60-day DL to make room for Smith on the 40-man roster. Rookie Zach Neal will start Tuesday, but the A's haven't announced starters for either Wednesday or Thursday against the Orioles.
Gray has struggled all season, with his 5.74 ERA the highest in the Majors and his 11 losses tied for third-most in the American League. This is his second stint on the DL this season after being out from May 21-June 4 with a strained right trapezius. He is 5-11 in 21 starts and opponents are hitting .286 against him.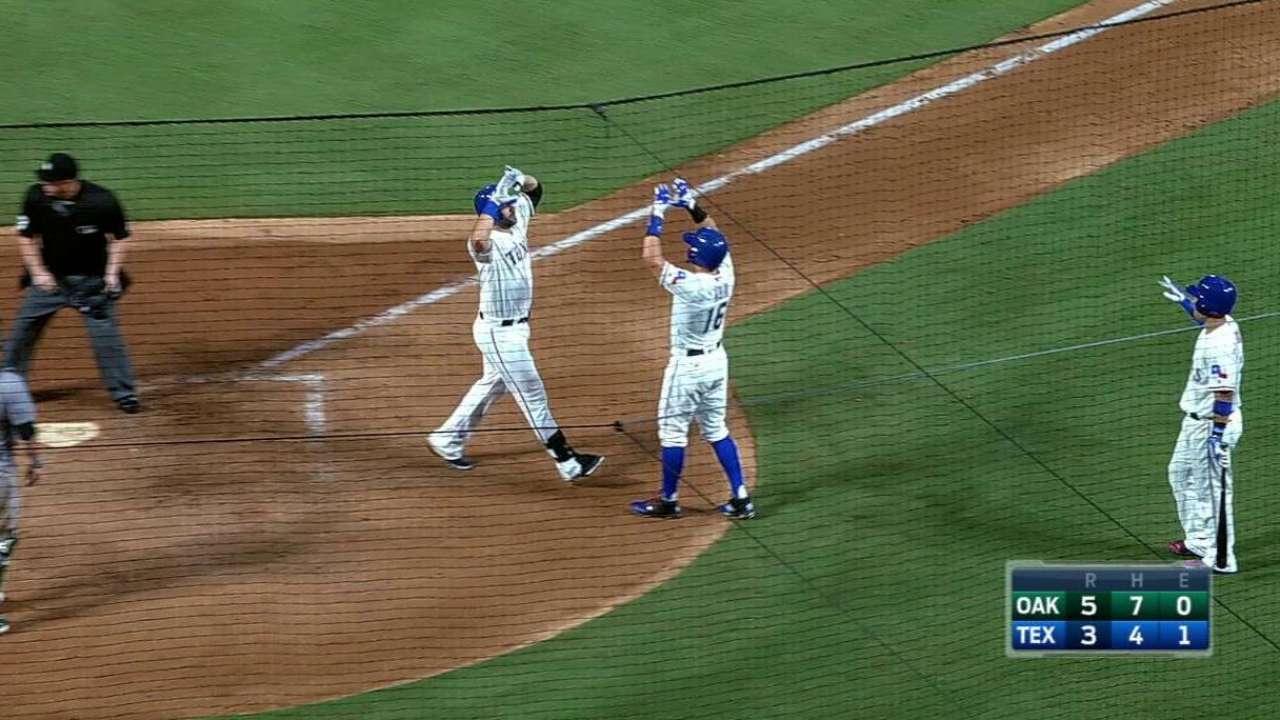 The A's currently have just one starter, Kendall Graveman, who has remained in the rotation all season, and they also placed starter Jesse Hahn on the DL Friday with a strained right shoulder. In total, six Oakland starters are currently on the DL.
"It's hard," Melvin said. "It also gives an opportunity for somebody else in the organization to get a chance. We don't want to go through what we've gone through. Certainly some years are more difficult than others. I don't know if we've been through a year like this."
It certainly provides an opportunity for Smith, who is 6-8 with a 3.93 ERA and .239 average against in 22 starts for Nashville. The 35-year-old has a 3.40 ERA in his last 15 starts and is returning the Majors for the first time since 2010.
Smith has a 5.19 ERA in 50 career relief appearances with the Red Sox and Brewers, and Melvin said the team plans to use Smith in the long relief role vacated by Neal for the time being.
Neal will make his second career Major League start Tuesday. The 27-year-old has a 5.25 ERA in 11 appearances this year, but hasn't allowed a run in his last 9 1/3 innings. His lone loss this season came in his only start, when he gave up seven runs in four innings against the Mariners on May 25.
"He feels a lot more comfortable," Melvin said. "Looks a lot more confident on the mound. He'll have an opportunity to start again, and we're looking forward to seeing what he has to offer."
Mark Chiarelli is a reporter for MLB.com based in the Bay Area. This story was not subject to the approval of Major League Baseball or its clubs.