Bailey feeling effects of extended absence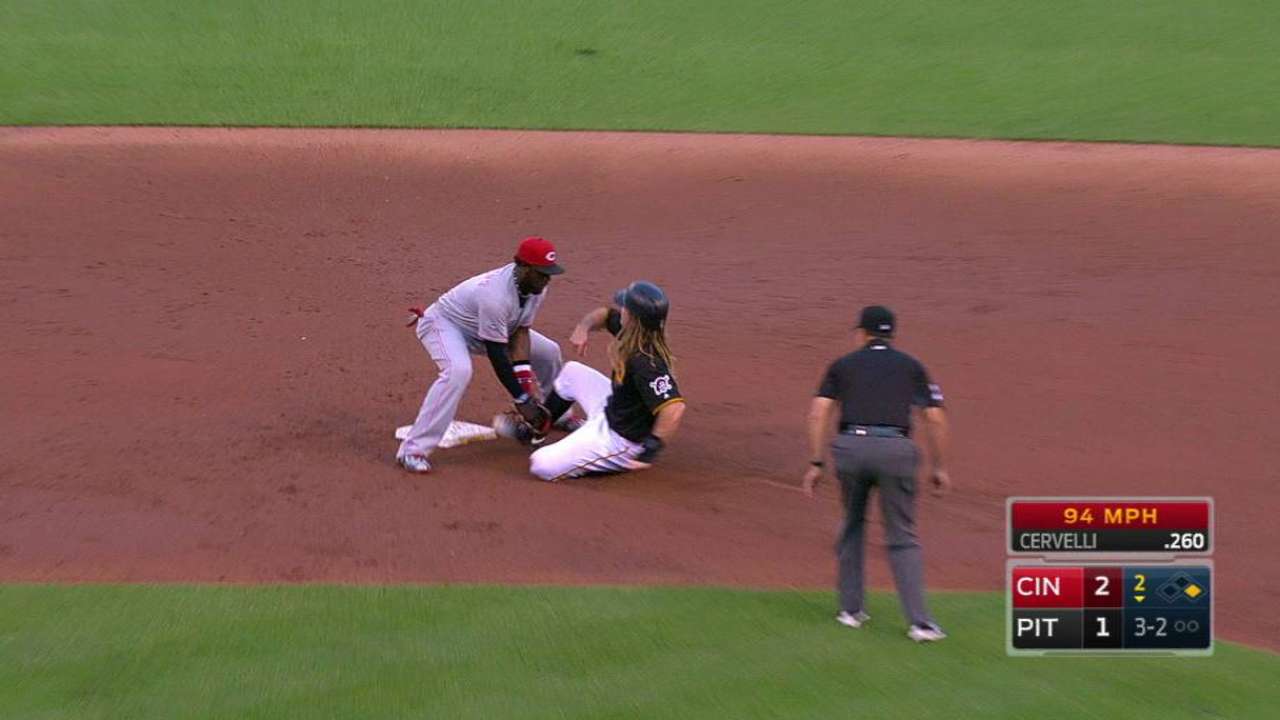 PITTSBURGH -- Reds right-hander Homer Bailey continues his long road back from Tommy John surgery. His return to the big league hill has been a mixed bag.
Bailey made his season debut on July 31 at San Diego. He pitched into the sixth inning, and during one stretch retired 15 consecutive batters.
He was not as sharp in his second start on Saturday, lasting just three innings while allowing five runs on eight hits in a loss to the Pirates. The good news for Bailey and the Reds is that he wasn't hit terribly hard -- seven of the eight hits against him were singles, and the other was a double -- and he walked just one while striking out four.
"The ball just wouldn't come out the way I wanted it to," Bailey said. "When that happens, you really just can't finish pitches. Obviously, the biggest one it affects for me is my fastball, but also the other pitches where you just can't finish and spin them the way you want to."
The inconsistency is not unusual for a pitcher after a layoff of more than 15 months.
This is a part of the recovery," Reds manager Bryan Price stated. "He didn't feel as electric in Game 2 as he did in Game 1 last week in San Diego. That's probably going to be part of what this looks like every now and again over the course of the rest of the season and as he gets his arm really back into 100 percent pitching shape."
Bailey will make his next start on Friday in Milwaukee.
George Von Benko is a contributor to MLB.com based in Pittsburgh. This story was not subject to the approval of Major League Baseball or its clubs.