Payback? Braun bests Marshall on huge night
7 RBIs matches Brewers record; Broxton, Villar also swing hot bats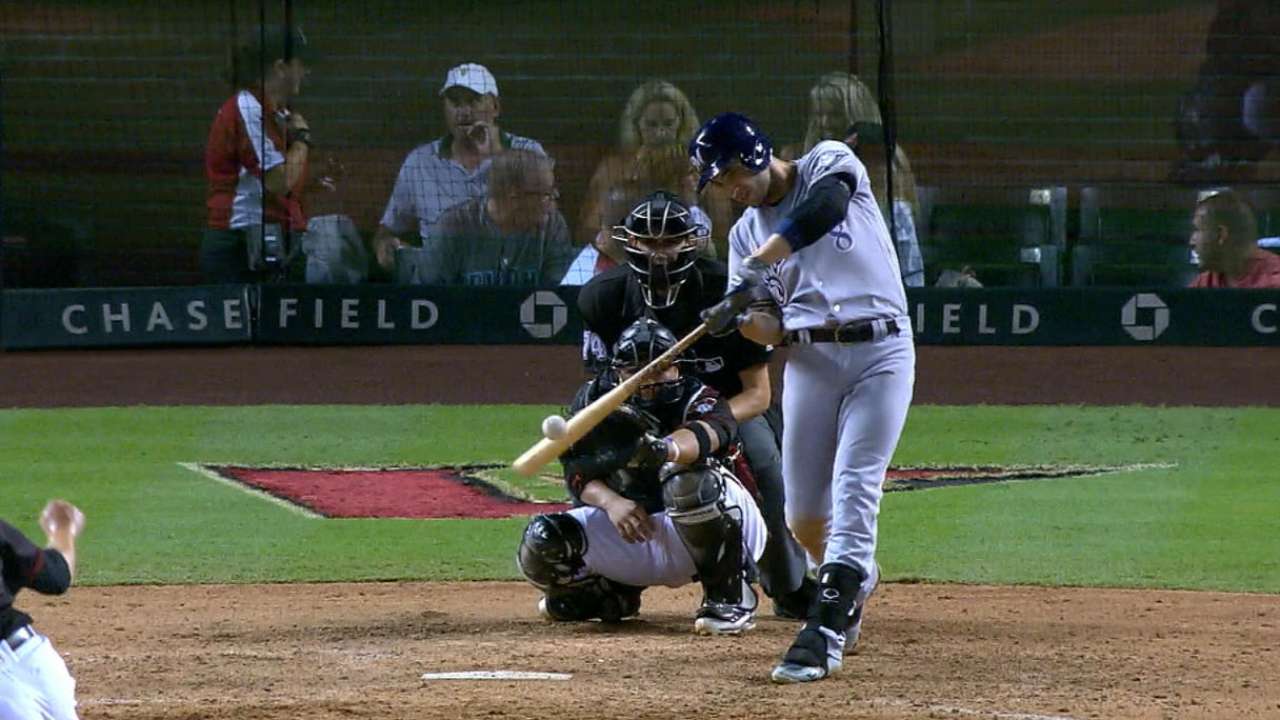 PHOENIX -- Ryan Braun scored some payback on the way to matching the Brewers' record for RBIs in a game Saturday night in a 15-6 victory for Milwaukee.
Braun hit a pair of three-run home runs, the first against a D-backs reliever who plunked him in their only other meeting, and joined Jonathan Lucroy as the only players in franchise history to drive in seven runs in multiple games. It was the Brewers' second seven-RBI game this season; Aaron Hill had one against the Reds in May.
"I feel good. Even my outs are hit hard," Braun said. "With the current complexion of our lineup, I know that it's going to be important for me to make sure I'm getting strikes. They're being really careful about trying to throw a lot of pitches off the plate. The key is making sure I swing at strikes."
That's what he did in the sixth inning against Arizona reliever Evan Marshall. They had met once before, on June 17, 2014, during an especially tense Brewers-D-backs series, when Marshall received a standing ovation from the Chase Field faithful and high-fives in the dugout after being ejected for plunking Braun on the backside. The previous pitch had sailed behind Braun's back.
Lucroy scored payback that night by following Braun's hit by pitch with a go-ahead grand slam.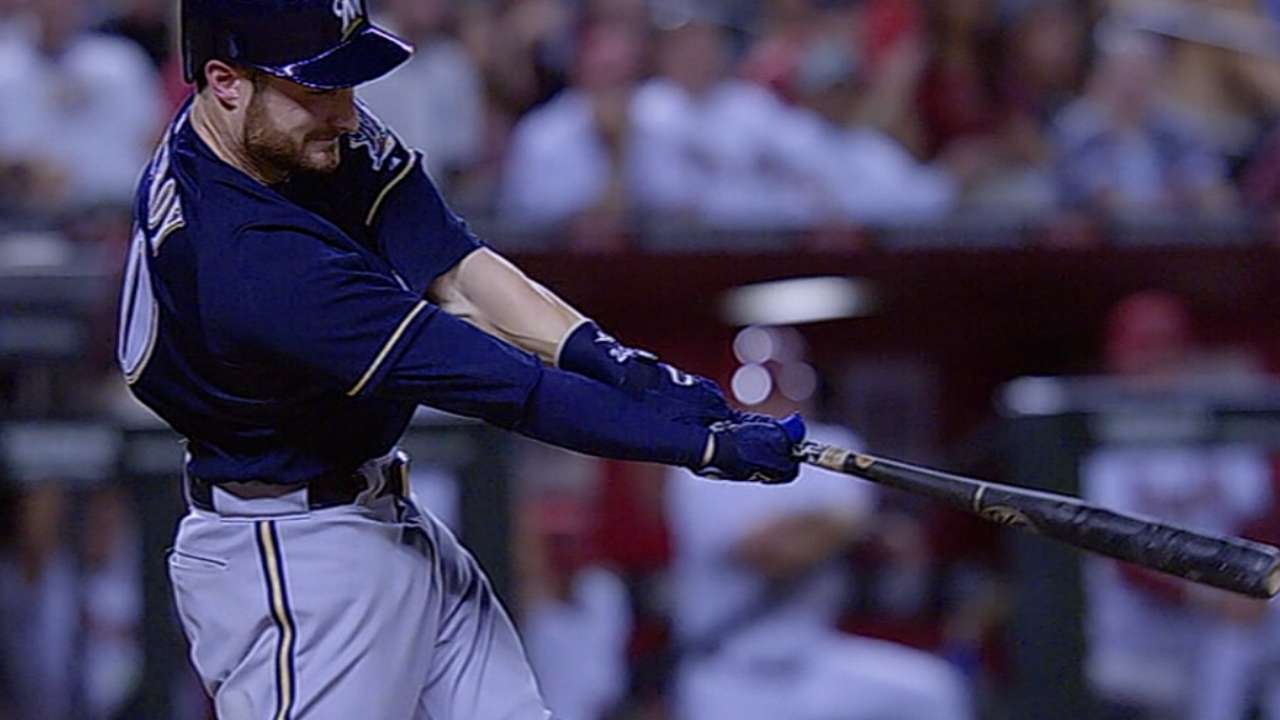 "I think the famous plate appearance was when 'Luc' hit the homer," Braun said Saturday when reminded of the encounter. "The famous plate appearance wasn't me getting hit. It was 'Luc' hitting the grand slam."
This time, Braun scored payback of his own. When the Brewers put the first two runners aboard in the sixth inning of a 2-0 game and the D-backs called upon Marshall, Braun greeted the right-hander by connecting with a 1-1 slider and sending it over the wall in center field.
An inning later, Braun did it again. This time, his three-run home run went out to right field against Dominic Leone. Braun also delivered a sacrifice fly in the first inning and finished with three of the Brewers' season-high 19 hits. Their 15 runs were also a season high.
"The big hit was the three-run homer when it was 2-0," manager Craig Counsell said. "To me that was the big hit in the game. He had a great night."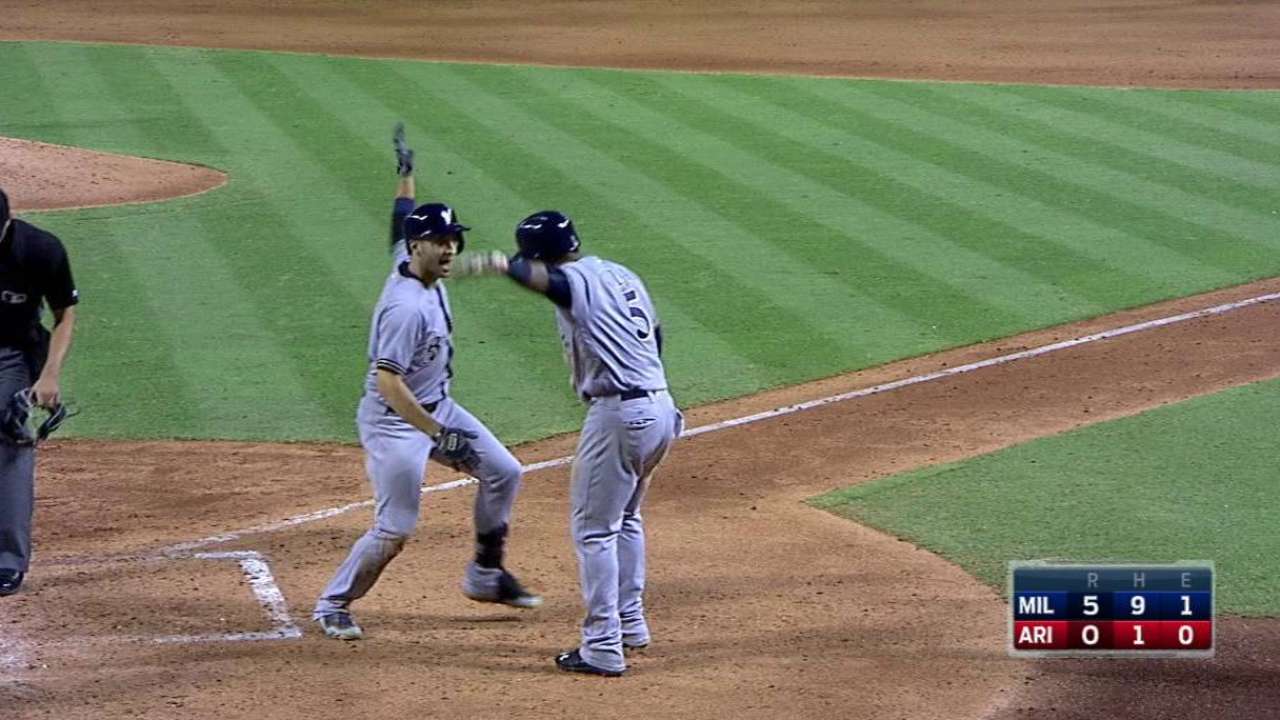 Braun has four home runs in the first five games of the Brewers' road trip. He had three home runs in the 145 plate appearances preceding the trip.
Braun led a long list of producers for the Brewers in their best offensive game of the season. Keon Broxton became the first Brewers rookie to collect five hits in a game, and he also drew a walk. Jonathan Villar had four hits plus a walk.
"He's been a machine, man," Counsell said of Villar. "He reached four times last night. Five times tonight. It's incredible."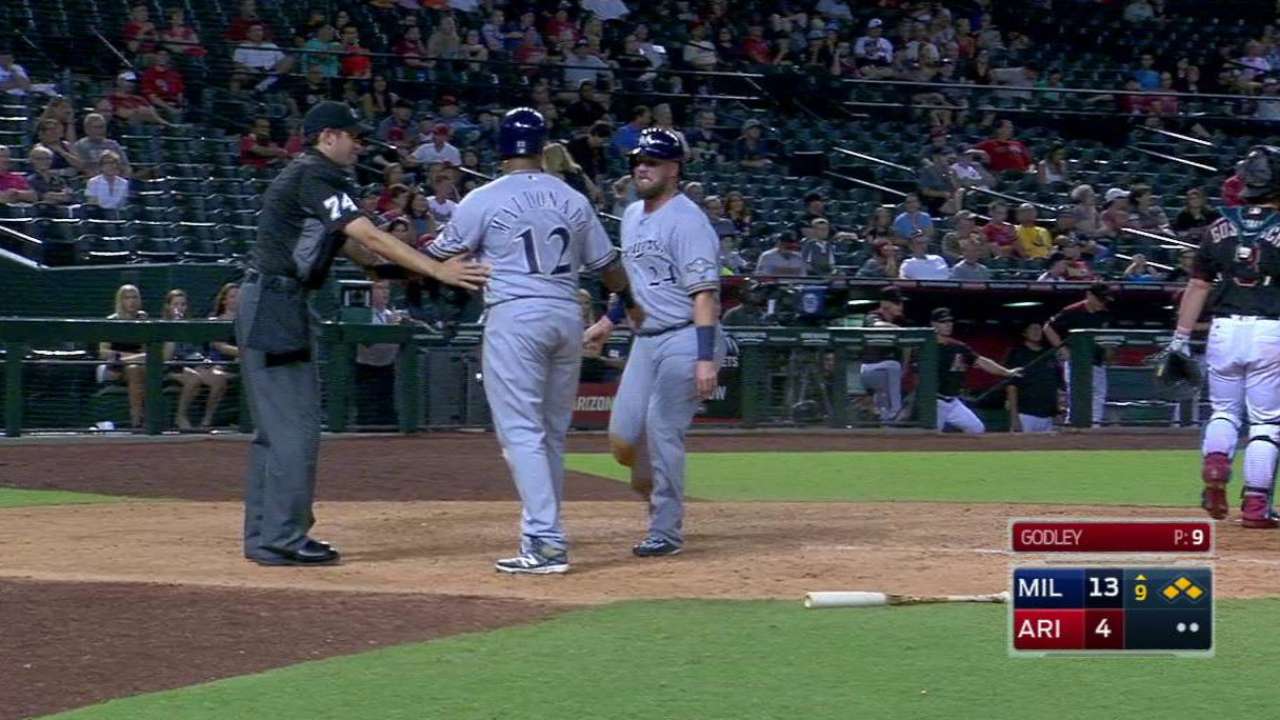 Adam McCalvy has covered the Brewers for MLB.com since 2001. Follow him on Twitter @AdamMcCalvy, like him on Facebook and listen to his podcast. This story was not subject to the approval of Major League Baseball or its clubs.