Phillips' 2-HR game signifies comfort at plate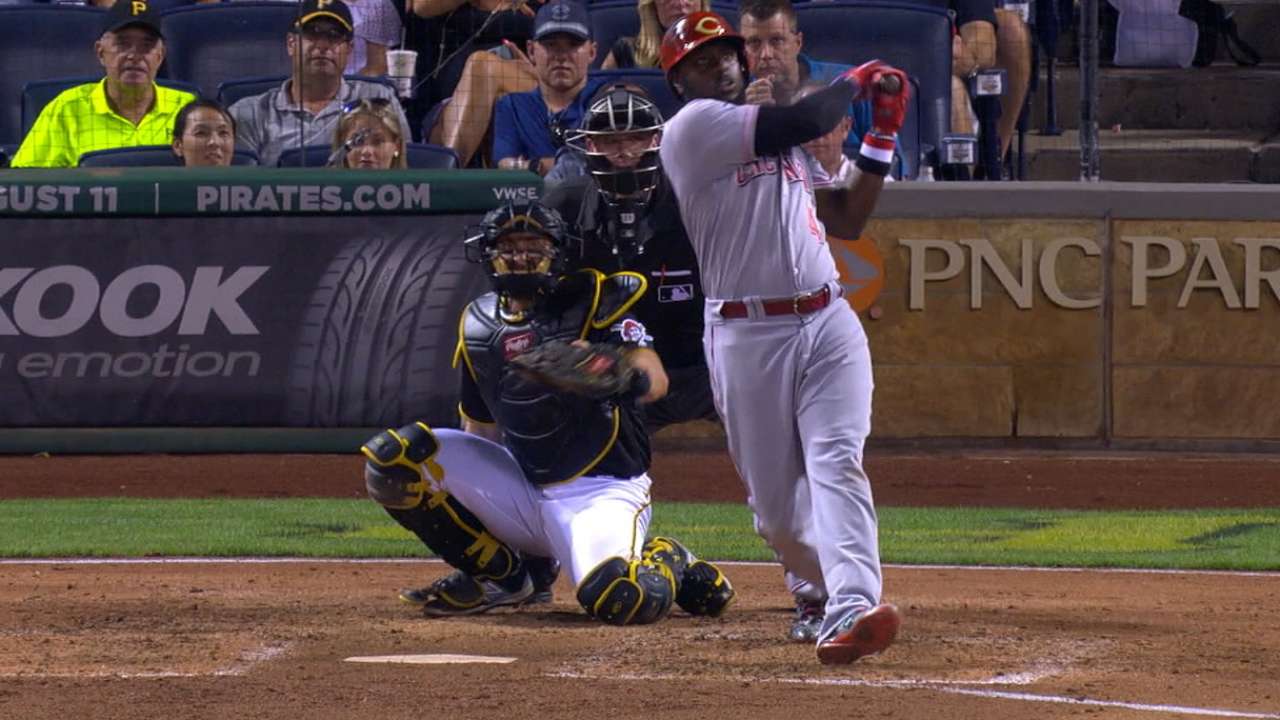 PITTSBURGH -- After going a career-high 286 at-bats without hitting a home run, Reds second baseman Brandon Phillips smacked two off Pirates starter Ivan Nova in a 5-3 loss on Saturday night at PNC Park.
Phillips hadn't homered since May 7, when he also clubbed two, against the Brewers. He cracked his seventh home run of the season with a solo shot in the second inning Saturday and added No. 8 on another solo blast in the seventh. It was the 13th multi-homer game of his career.
"I don't keep tabs on that too much, but I think everyone else does," Reds manager Bryan Price said. "I'm sure he was happy. He's been hitting the ball on the barrel, and I think the thing that's made such a difference is he's really been using the entire field. He's been shooting some balls to right field and right-center, left-center gap.
"That, to me, suggests that he's feeling a lot more comfortable at the plate, and he was able to get to his power field, to straightaway left, and that one down the left-field line for the second homer, and a hard-hit ball to second base right on the screws. Right now, almost every at-bat it seems like he's putting the ball on the barrel of the bat, and that's a sign of good things to come."
Since 2006, Phillips, who wasn't available to the media after Saturday's loss, has fallen short of double-digit home runs just once, in 2014, when he was limited to 121 games.
George Von Benko is a contributor to MLB.com based in Pittsburgh. This story was not subject to the approval of Major League Baseball or its clubs.