Mentors stress work ethic at RBI roundtable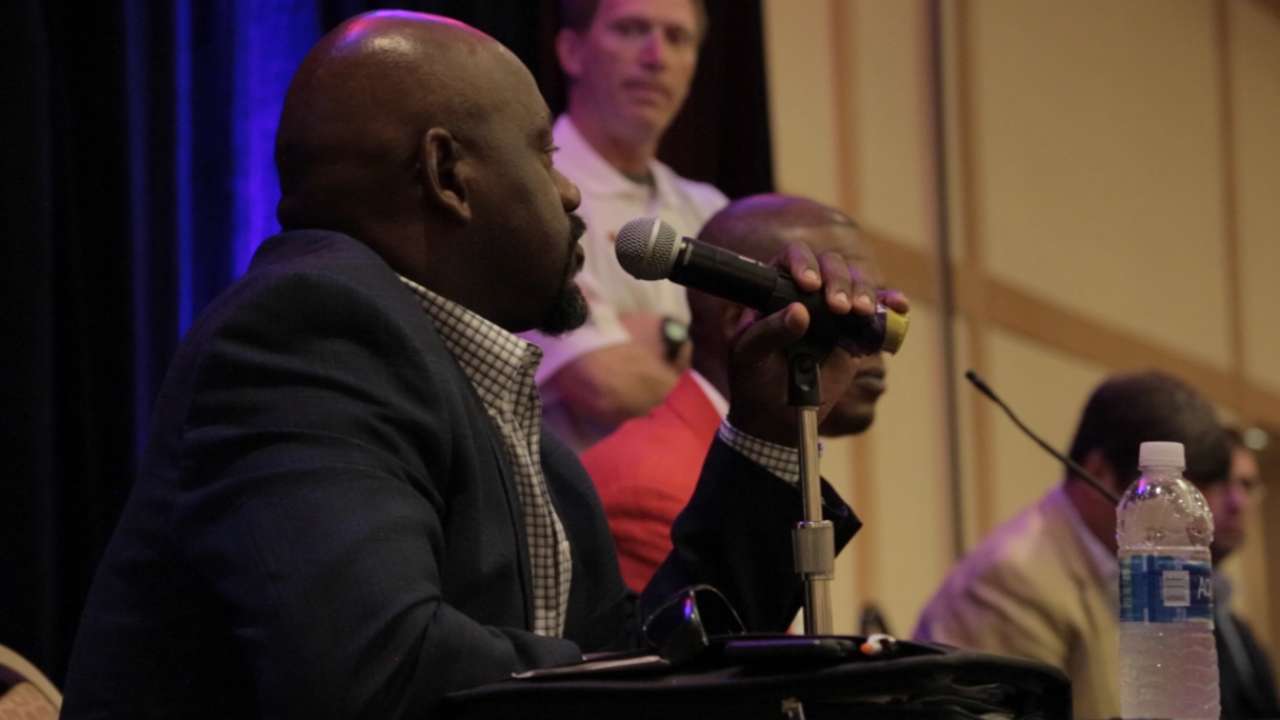 CINCINNATI -- Marlon Styles Sr., a former Minor League catcher and Reds scout, deals with a lot of high school baseball players.
In his mind, there's one trait missing from the current generation of players -- work ethic.
• Complete Youth Baseball coverage
"I'm really concerned, to be honest with you, how you guys are approaching the game of baseball now," Styles said. "You're approaching it in a selfish way because it's all about you now, to where you don't want to put in the work. You want it right now. You've got to put in the work. That's the most important process of becoming a professional athlete."
Styles' comments came as part of a roundtable discussion with the 16- to 18-year-old senior division of the Reviving Baseball in Inner Cities (RBI) World Series. Along with Styles, the panel featured Reds assistant general manager Nick Krall, Reds senior financial officer Doug Healy, former Major League first baseman Dmitri Young and MLB senior vice president of youth programs and former Angels general manager Tony Reagins.
• Pedro Jr. steps into spotlight at RBI World Series
While every member of the panel came from a different baseball background, everyone stressed work ethic to the nearly 100 teens gathered in the ballroom of the Kingsgate Marriot Conference Center on Saturday.
"My mom worked three jobs, and at the height of her earning potential, I think she made $20,000 a year to care [for] four kids, by herself," Reagins said. "During your career, there are going to be so many things that you cannot control, but what you can control is how you go about your business and how you work."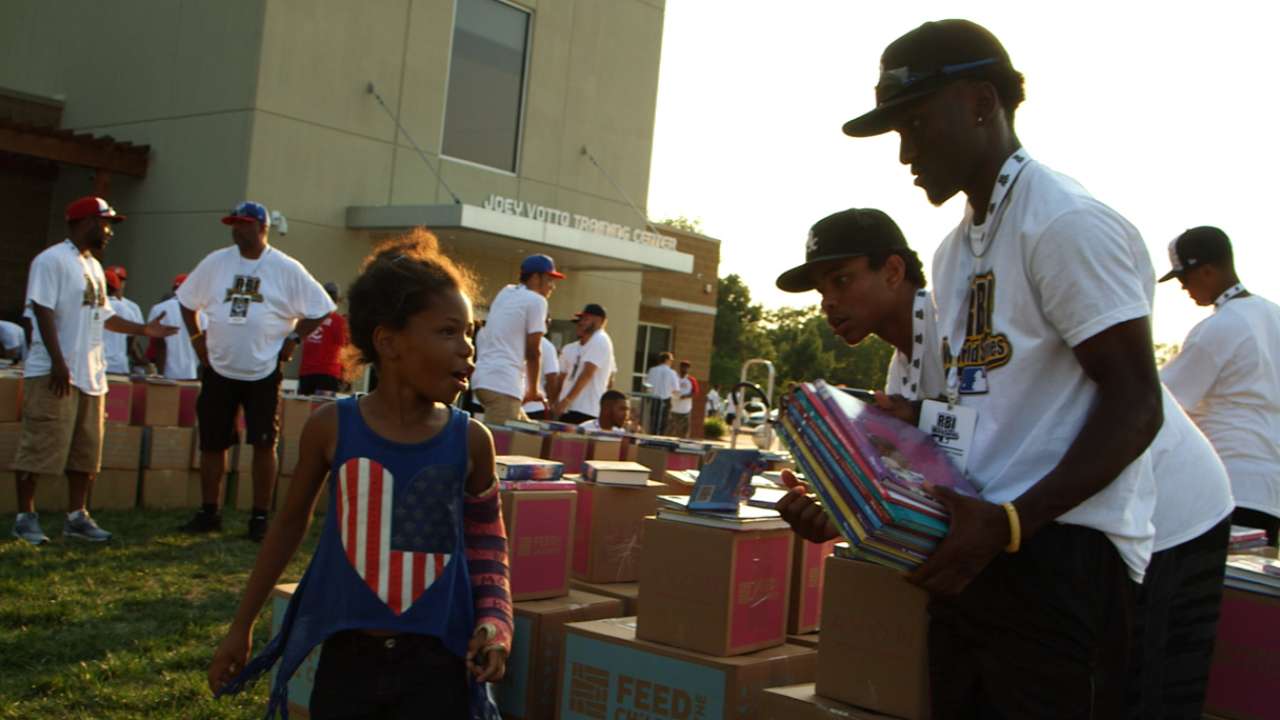 "You're not sacrificing yourself to get to your destination," Young said. "What you're doing is preparing yourself. When everybody else is having a good time and you're putting in that work, that's what I did. I used to kick and scream with my dad about going out there and practicing early in the morning, all day long. And my dad always mentioned, 'Well, Johnny here, he's doing better than you,' and that lit a fuel in me because I didn't like when anybody was better than me. I put in that work. And the work doesn't stop until the day that you're finished."
One solution, Styles hypothesized, was for players to become multi-sport athletes. As a whole, Styles believes that juggling multiple sports requires a certain level of focus that aids work ethic.
"I think the most important part about being a multi-sport athlete is you're going to stay eligible, first off," Styles said. "You've got to be eligible to be a multi-sport athlete. And then, second of all, it requires leadership. What we find in scouting is that guys that are multi-sport athletes are leaders, because some of the best athletes in the school are multi-sport athletes."
The debate over the merits of playing multiple sports or focusing on just one is something that has become more prevalent as kids become more involved in travel and year-round baseball at younger ages.
A key piece to the puzzle is injuries, especially for pitchers. During Thursday's roundtable with the juniors, former Major Leaguer Marquis Grissom encouraged players, especially pitchers, to take a few months of each year off, without so much as throwing a baseball.
But on the flip side, some argue that not playing year-round can put a player at a disadvantage when trying to make a career. Young disagrees with that, though.
"You learn a lot of life skills playing sports, and the more sports you play, you learn how to deal with different people from different backgrounds," Young said. "A lot of times, they say baseball players that play other sports are raw or things of that nature. Don't look at it like that. Look at the fact that you're mastering multiple sports and doing well at it. That will make you feel superior when you go play these other sports. So I'm all for playing as many sports as possible until you have to make a choice."
Cody Pace is a reporter for MLB.com based in Cincinnati. This story was not subject to the approval of Major League Baseball or its clubs.