Pedro Jr. steps into spotlight at RBI World Series
Son of Hall of Famer enjoys sharing culture during weekend's events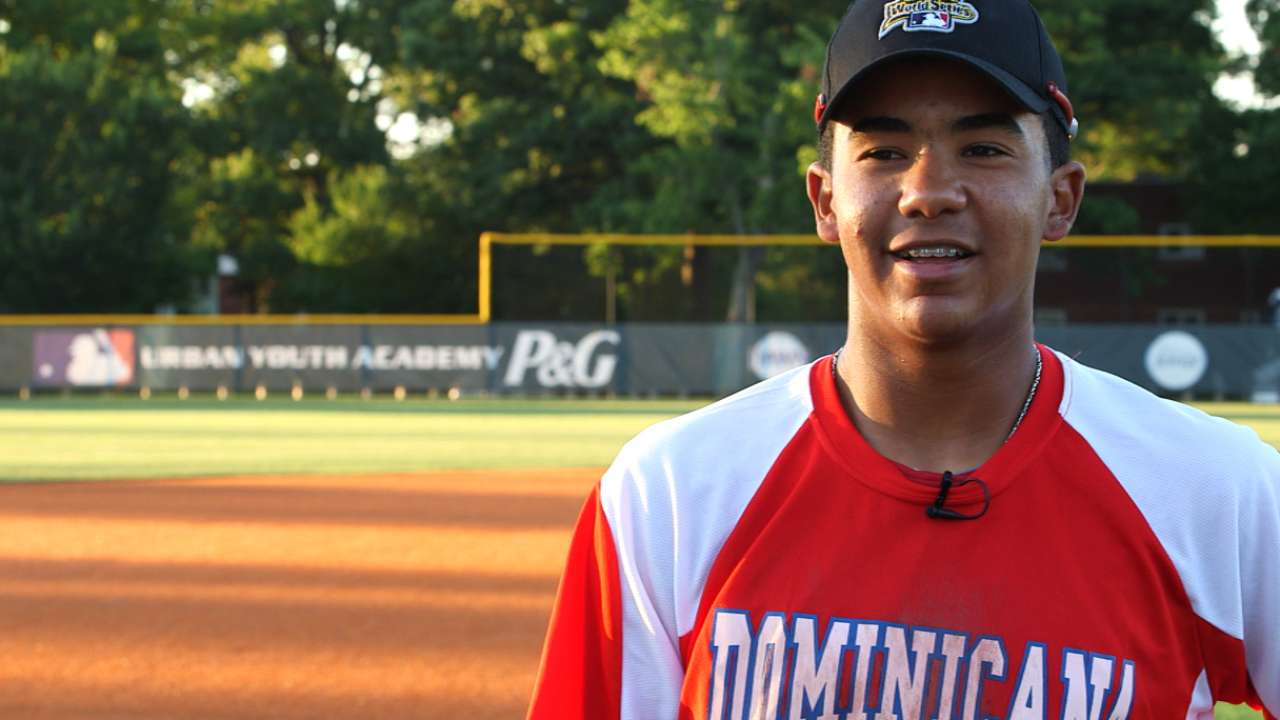 CINCINNATI -- Playing for the Dominican Republic team representing the junior division in the Reviving Baseball in Inner Cities (RBI) World Series, Pedro Martinez Jr. is already on his way to following in his father's footsteps.
Martinez is the son of Hall of Fame pitcher Pedro Martinez Sr. And while his dad is among the greatest pitchers of all time, one place you won't find Martinez Jr. is on the pitcher's mound.
"I don't really like pitching," he said. "I've been keeping up with the bat so far. I don't feel any need to change."
Another stark difference between Martinez and his father comes in their stature. Martinez Sr. was known as Petey to some of his teammates throughout his career due to his 5-foot-11 height. Already 6-foot-1 at 15 years old, that's not a nickname that is likely to follow the younger Martinez.
"I'm taller than him," he said of his father. "He probably will not admit that."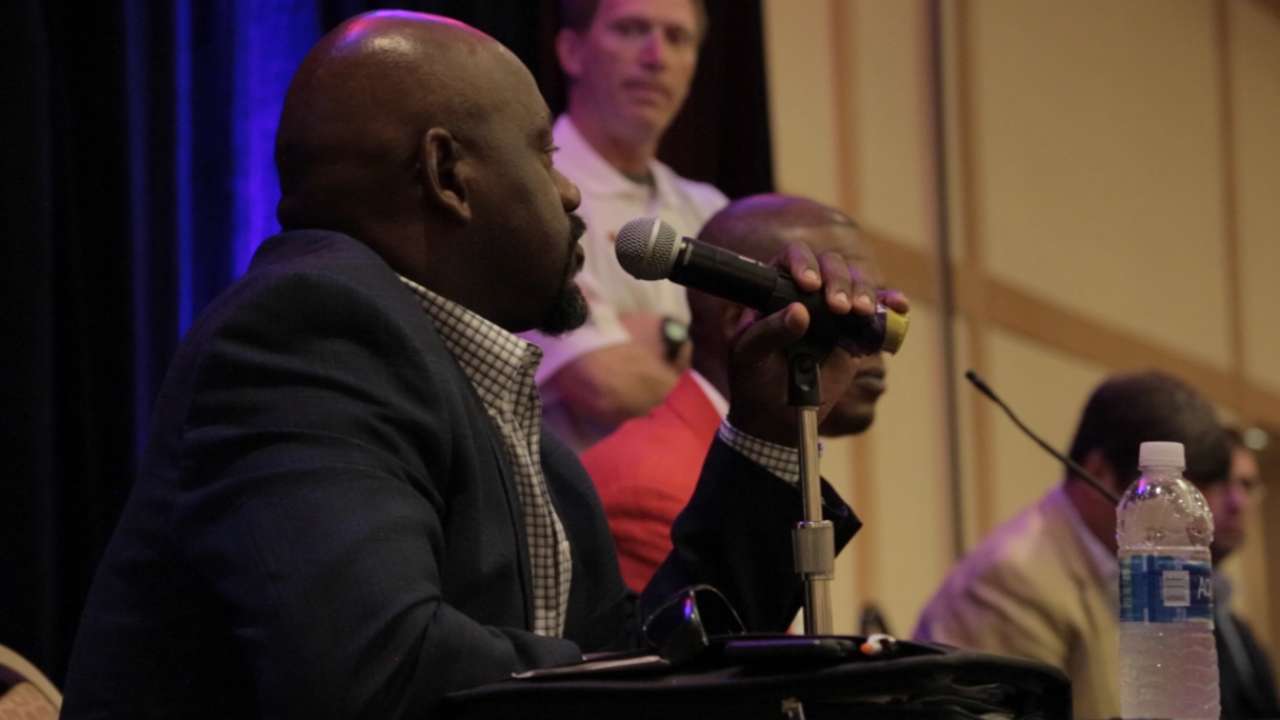 Martinez plays third base and shortstop for the Dominican team, which finished 2-1 in pool play after Friday and Saturday's games. In Saturday's finale against the Baltimore team, Martinez recorded two hits as his team went on to a 6-2 win.
Although his career path differs from his dad's, Martinez admits that it's challenging playing in the shadow of one of the game's greats.
"Being with my father, it's a challenge," Martinez said. "It's really hard for me to keep up to his shoes. It's great. He's a really direct person. He wants only the best for me and from everybody in the family."
His father's other nickname -- El Grande -- might be a more appropriate one for Martinez, who has already shown a solid hitting approach with a .500 average, an RBI and a run scored through three games without a strikeout. In that regard, a more apropos nickname might be "Pedro Being Pedro," an homage to his father's former teammate Manny Ramirez, whom the younger Martinez holds in high regard.
"Manny is one of the best hitters I've ever seen," Martinez said. "He's a really good person, and I really want to catch up to him."
Martinez is just one example of how the RBI program balances giving kids an opportunity to develop skill while still offering premier talent.
While Martinez differs from so many of his teammates and other players at the RBI World Series this weekend in his background, he's still shown a deep appreciation for getting to mingle with players from all over the U.S. and getting to participate in all of the events that the weekend has offered the players.
"It's great because I get to share my cultures with them and they get to share theirs with me," Martinez said. "They're really good people, all of them, all around the world. I got to learn a little bit about them, they got to learn a little bit about me. It's really great."
Cody Pace is a reporter for MLB.com based in Cincinnati. This story was not subject to the approval of Major League Baseball or its clubs.