Zobrist raking as rested Cubs continue to roll
Versatile vet playing like an All-Star again during club's 15-6 stretch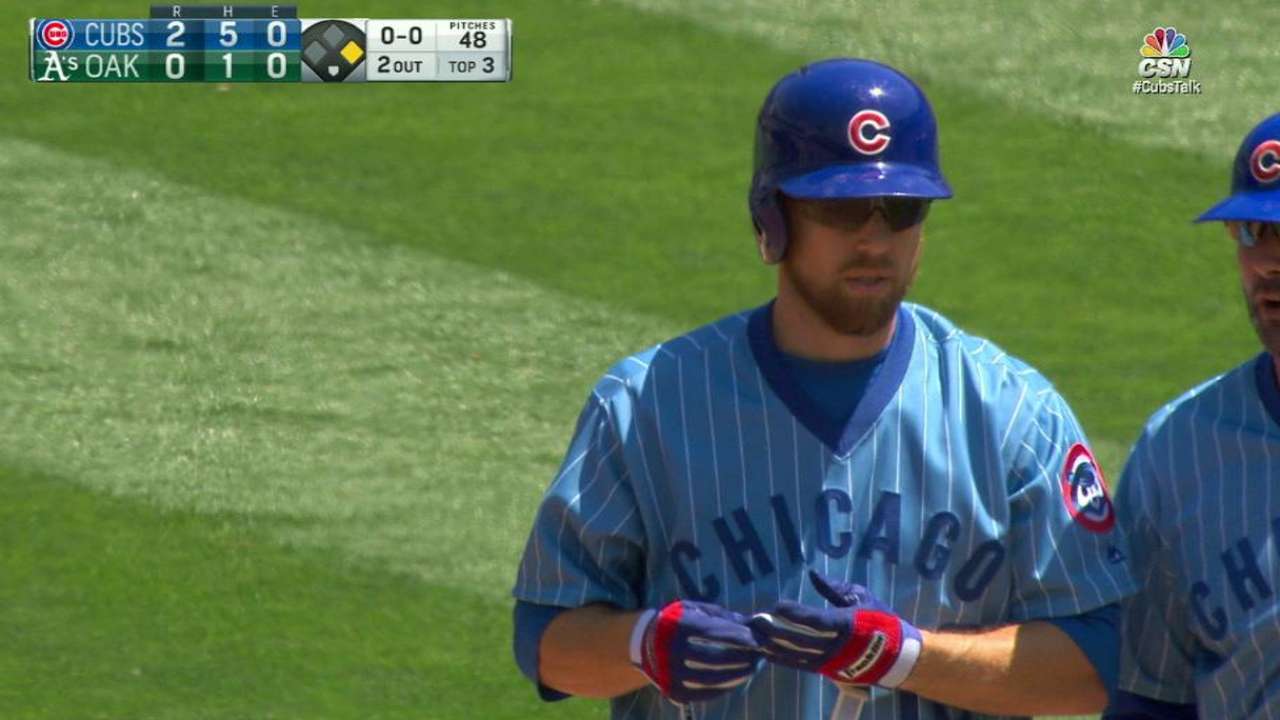 OAKLAND -- Ben Zobrist, who got the Cubs on the scoreboard with a two-run single in the third inning on Saturday at the Coliseum, figures all the team needed was a little break.
"It's a good stretch we've been on and we're getting better quality at-bats," Zobrist said following the Cubs' sixth straight win, a 4-0 victory over the Athletics. "I think we needed the rest at the All-Star break to help us get back to playing our game."
The Cubs have won 15 of 21 games since regrouping after the break, a turnaround from losing nine of the final 11 games leading into it.
"We're back to playing good baseball, and we want to keep that going as long as we can," Zobrist said. "We'll get back to the grind of the details."
Zobrist, who started at second base for the National League All-Star team, has had his own roller coaster of a season. He stumbled along at an .094 clip from July 1-22, with five hits in 53 at-bats. Since then, Zobrist has rebounded with a stretch of 15 games in which he's hitting .354 (17-for-48).
"It's been an up-and-down season," Zobrist said. "You don't want that. Sometimes you have to work through injuries and being tired. I'm back to feeling healthier, feeling strong and getting into the rhythm of the game."
It's a trend Cubs manager Joe Maddon has noticed.
"I'm watching them out there from the very first pitch and they're all right there, they're engaged, they're present-tense, ready to go," Maddon said. "The guys are very confident right now, and the pitching permits this all to happen. You can't get hot without good pitching, and our starters have been fantastic."
Jake Arrieta threw eight scoreless innings to earn his first victory in six starts, and he thinks he's pretty close to where he was at the beginning of the year.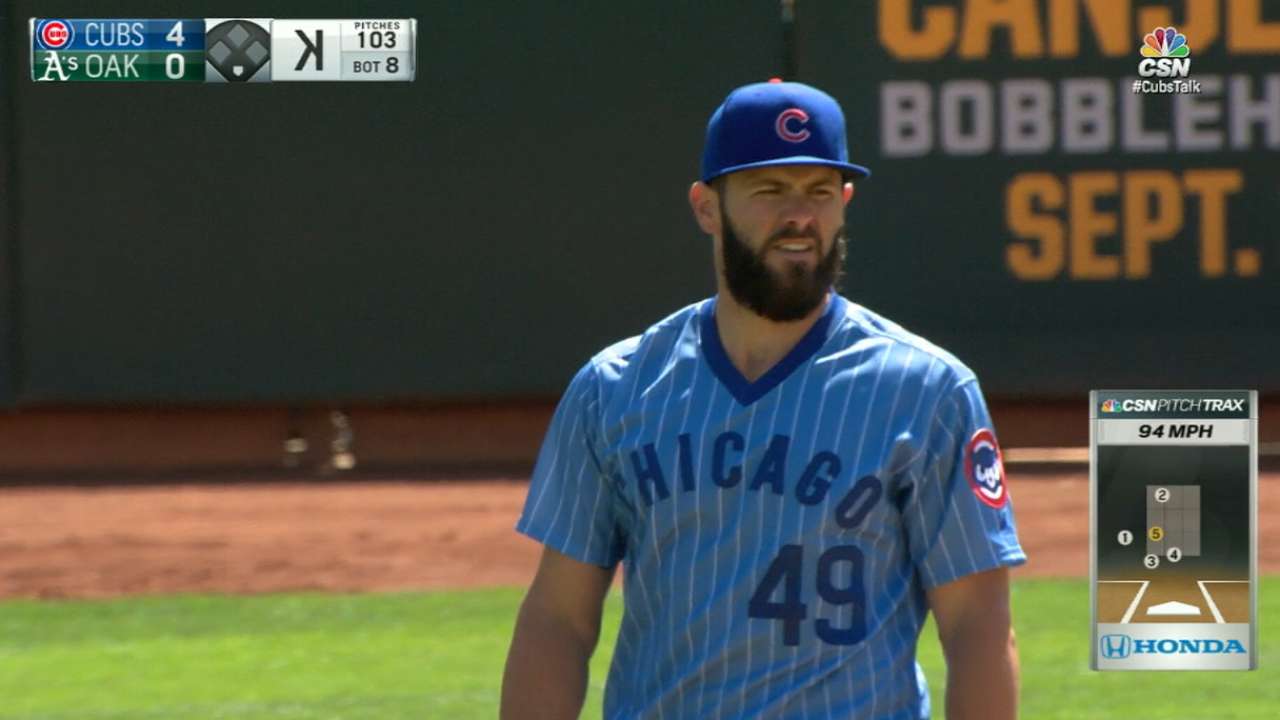 "Emphasis on sinking the ball down, middle down in the strike zone and forcing action early on," Arietta said. "Not worrying about strikeouts. Those will come in big situations. I'm trying to get through the middle innings with eight to 12 pitches.
"We've been throwing the ball well, been swinging it. We're playing good baseball. There's always things to improve on. There's things to be happy about."
Rick Eymer is a contributor to MLB.com. This story was not subject to the approval of Major League Baseball or its clubs.