Dipoto: Seattle bullpen an 'ongoing evolution'
Mariners have cycled through 19 arms, add 2 more in trades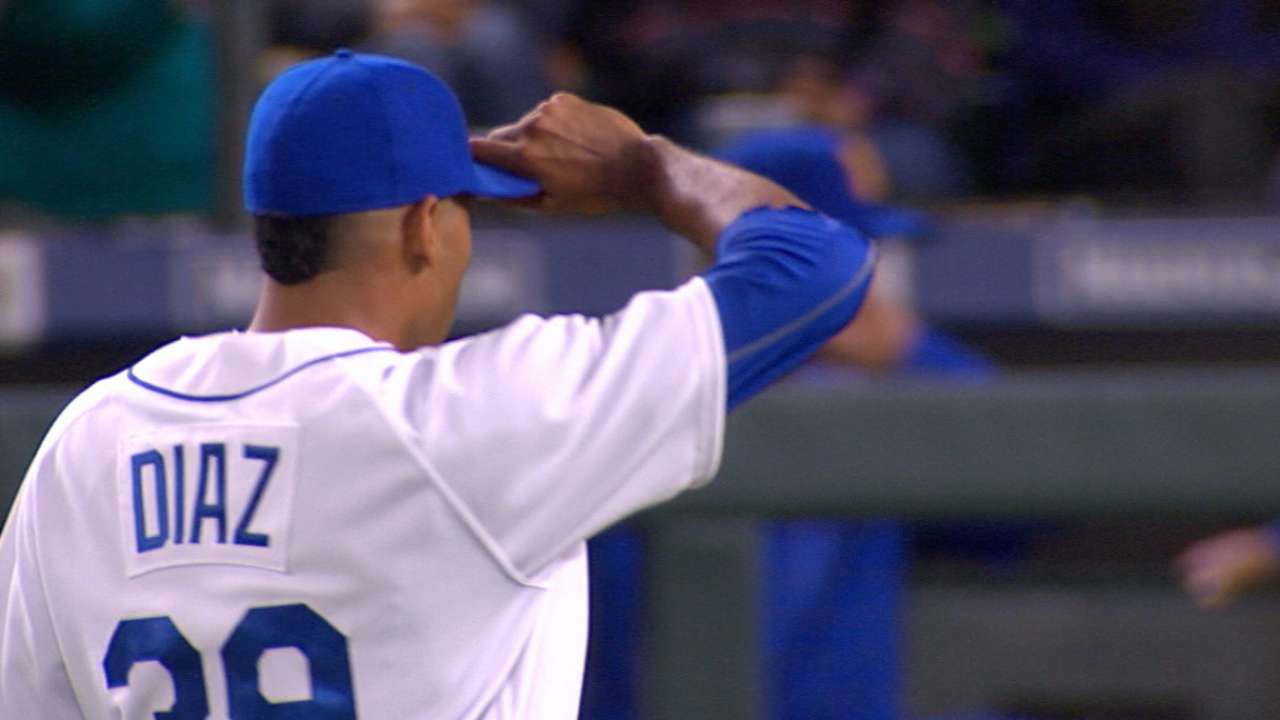 SEATTLE -- How much change has the Mariners' bullpen undergone in four months? With a third of the season remaining, lefty Vidal Nuno is the only reliever who was on Seattle's Opening Day roster to still be active for Saturday's game with the Angels.
Closer Steve Cishek is on the 15-day disabled list after losing his role to rookie Edwin Diaz. Right-handers Nick Vincent and Tony Zych are also on the DL, veteran right-hander Joaquin Benoit and lefty Mike Montgomery were traded and Joel Peralta released.
In their stead, the Mariners have cycled through 19 relievers already and general manager Jerry Dipoto added two more names to the mix on Saturday by acquiring hard-throwing right-hander Arquimedes Caminero and switch-pitcher Pat Venditte via trades.
"It's an ongoing evolution in the bullpen," Dipoto said. "We've had a lot of attrition. We've had extended streaks of solid performances from some guys, but we've somehow got to get back to where we were early in the year. We keep adding and creating more depth. With all the injuries, it's been incredible. We're coming up on 30 pitchers [including starters] we've used and that's an unfortunate year."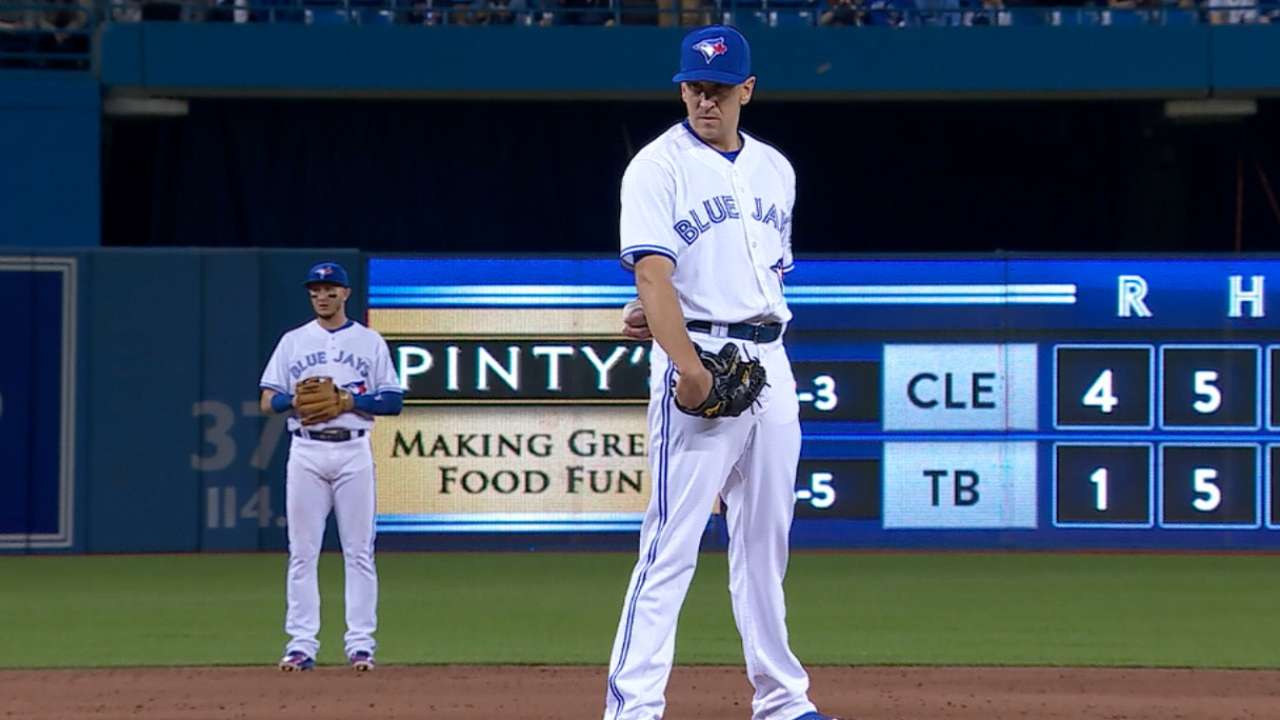 Vincent threw an inning for Class A Everett on Friday with one hit and three strikeouts. He says he's ready to return, but the Mariners might have him throw once more for Triple-A Tacoma as he works back from a strained back.
"Everything went well," Vincent said. "I'm ready to rock and fire. We'll see what they say. There are a lot of DL guys and we just added two more guys, so we'll see what happens. But I'm ready. I want to get back out there. There's two months left and I want to help."
Caminero is expected to arrive from Pittsburgh on Monday, while Venditte will be assigned initially to Tacoma, though Dipoto expects him to be added in the coming weeks. And don't expect the bullpen churn to stop anytime soon.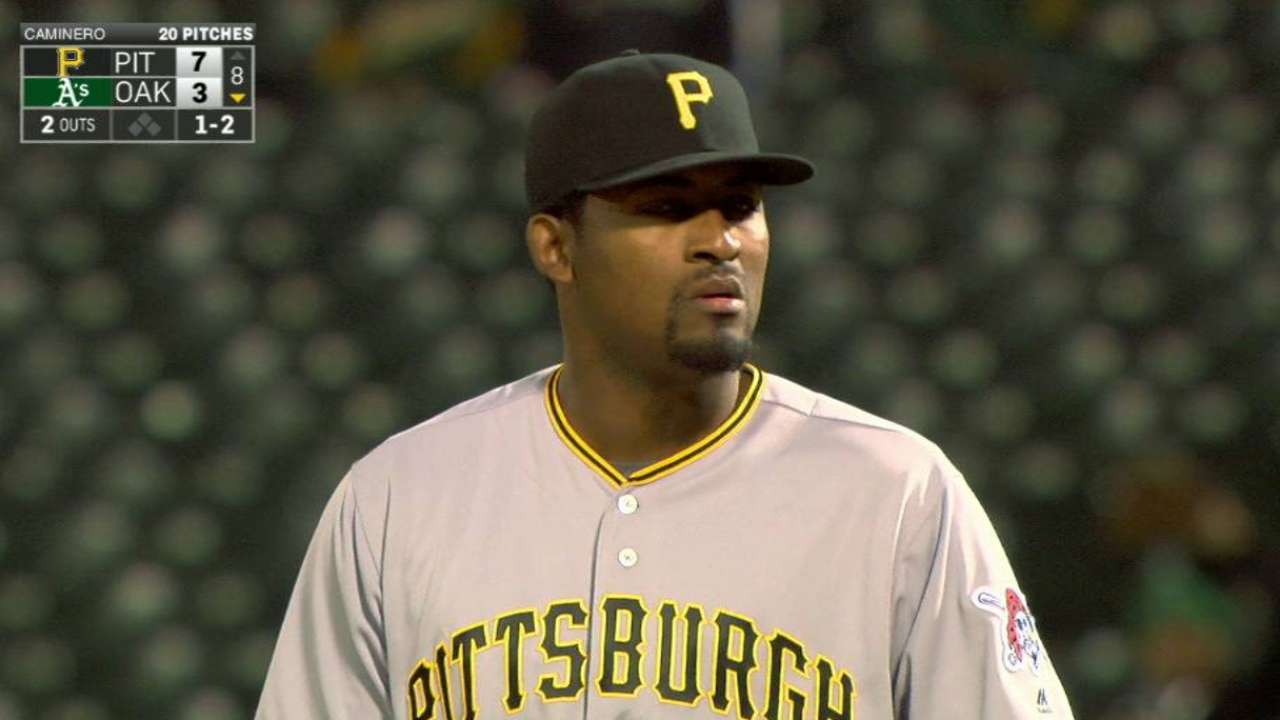 "We'll probably continue to do so until we get it right," manager Scott Servais said. "The injuries, Diaz moving into the closer's role, we need other guys to fill in. [Tom] Wilhelmsen has done a good job and [Drew] Storen has helped out since he got here, but we're looking to continue to add to it."
In the middle of it sits Nuno, the one guy who has stuck the whole season.
"People get traded, people get hurt," said the 29-year-old. "It's just part of the game."
Worth noting
• Shortstop Ketel Marte went 1-for-2 with a home run and walk in his second rehab game for Class A Everett on Friday. He'll be given Saturday off, then play for Triple-A Tacoma on Sunday as the Rainiers open a homestand.
Servais said Marte is feeling better as he returns from a bout with mononucleosis, but likely will be given a couple games in Tacoma before rejoining the club.
• Hisashi Iwakuma will pitch Monday's series opener against the Tigers and Felix Hernandez is slated for Wednesday in a potential matchup with Justin Verlander, but the Mariners have not announced a Tuesday starter. Servais said he's "leaning toward" lefty Wade LeBlanc, but wants to wait and make sure the veteran isn't needed out of the bullpen this weekend.
• The Mariners did some baserunning work during Saturday's pregame as Servais feels too many mistakes have been made recently on the basepaths.
"We've had to create some awareness of what's going on and what we're doing and not doing," he said. "We have to be more aggressive and not worry about making a mistake. That's what it looks like to me. It's guys that have played a long time. We have a veteran team, but we still have to make guys aware of what's going on. We have to get better at it."
Greg Johns has covered the Mariners since 1997, and for MLB.com since 2011. Follow him on Twitter @GregJohnsMLB and listen to his podcast. This story was not subject to the approval of Major League Baseball or its clubs.