Padres induct Caminiti into club's Hall of Fame
Late third baseman had the best season of his career in San Diego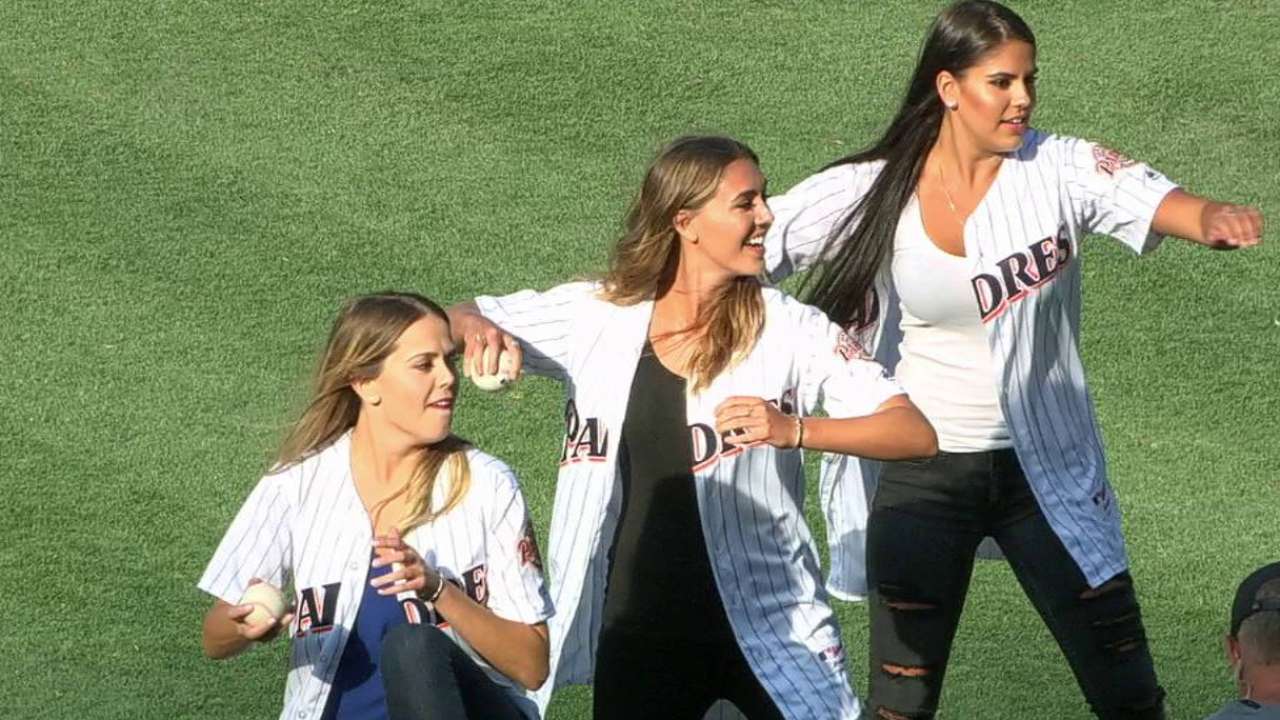 SAN DIEGO -- The Padres posthumously inducted Ken Caminiti into the team's Hall of Fame on Saturday night, before San Diego's 9-7 win over the Phillies. The slugging third baseman became the 13th player inducted into the group.
Caminiti joins Ted Williams as a 2016 inductee, and while he only played four seasons in San Diego (1995-1998), they were arguably the four best seasons of his career. He won Gold Glove Awards three straight years, starting in 1995. He was an All-Star in 1994, while with the Astros, and in 1996 and 1997. Caminiti became the first Padre to win the National League MVP award when he was unanimously recognized in 1996, when he also won his sole Silver Slugger award.
The 1996 season was easily the best of his career. Caminiti hit .326/.408/.540, with 40 home runs, 130 RBIs and 178 hits. According to FanGraphs.com, it was also the highest WAR total he managed throughout his career, with 7.5.
Caminiti's widow, Nancy, as well as his daughters, Kendall, Nicole and Lindsey were in attendance at the ceremony and talked about what the Padres meant to him. His daughters threw out ceremonial first pitches after the induction ceremony.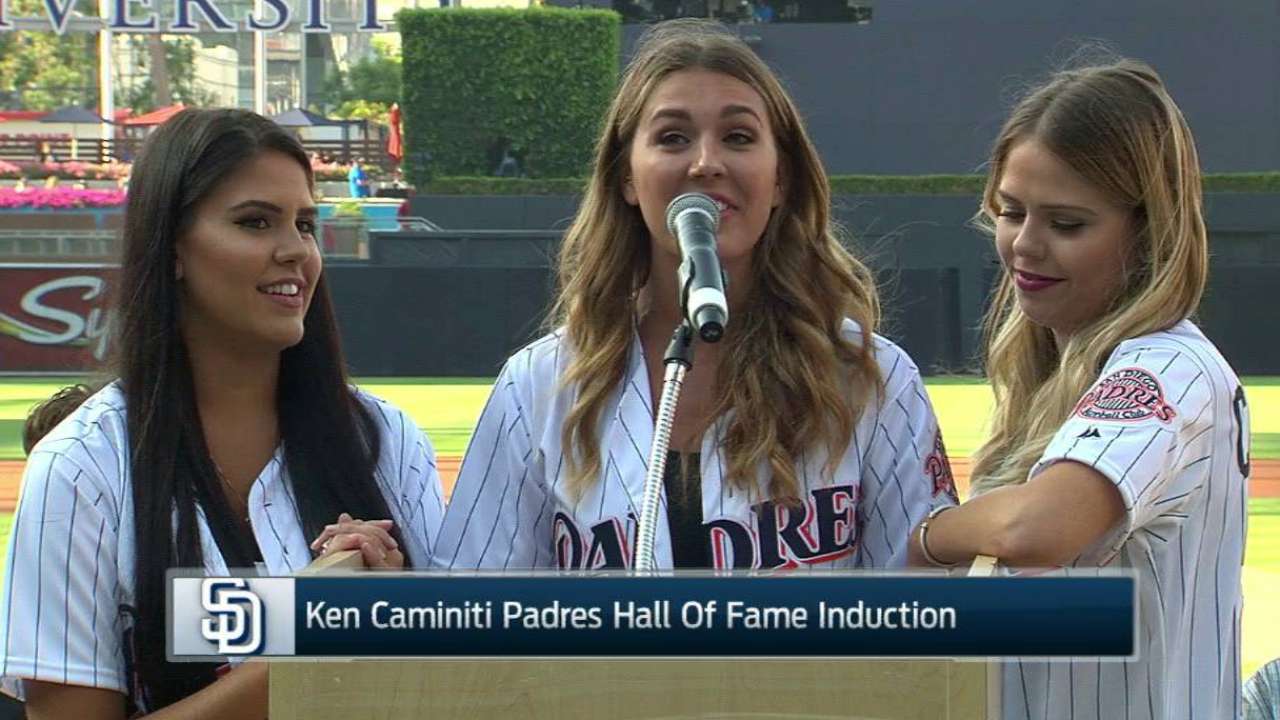 "I saw him. Our careers didn't really cross paths. I think he was finished right before I got started, but to me he was a guy who played the game as hard as anybody," said Padres manager Andy Green. "Played it with passion and energy, and diving all over the field.
"Still, the throw kind of from the seat of his pants at third base across the diamond to first was probably the best I've ever seen on a baseball field. That kind of stuff sticks with me when you see something that's borderline superhuman."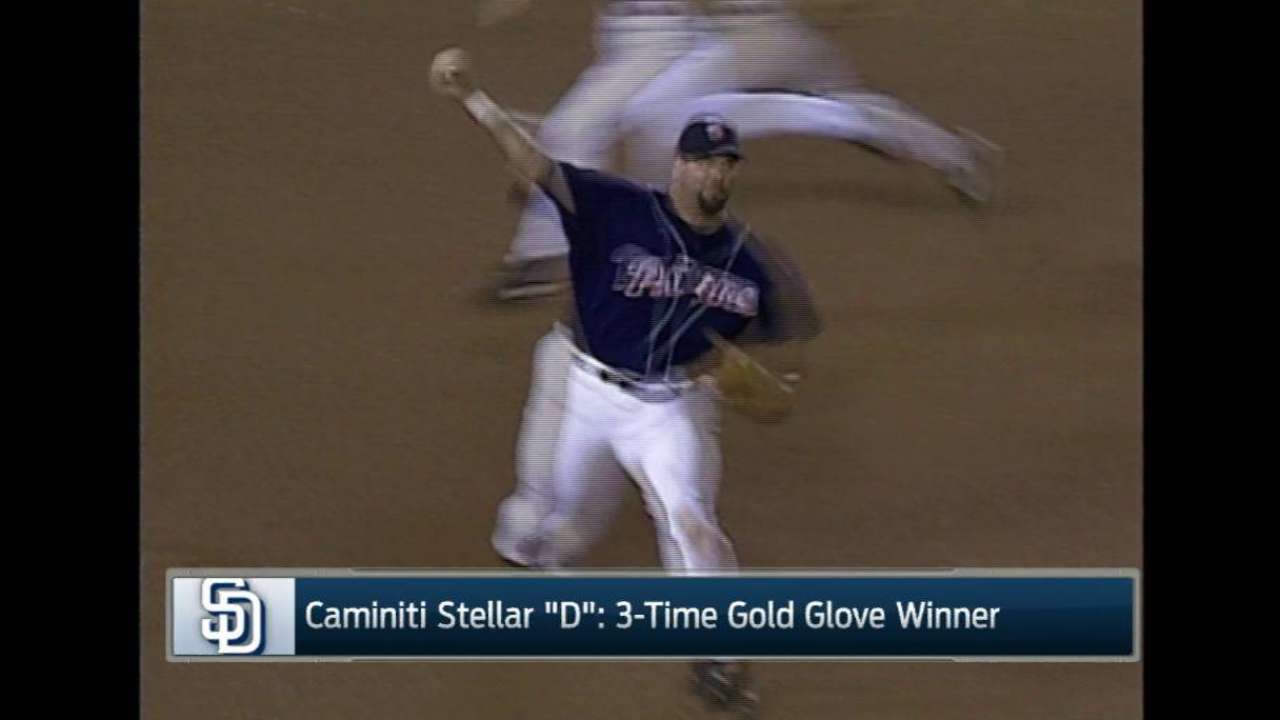 During the 1996 season, Caminiti's career-year helped the Padres win the NL West Division and send San Diego to the playoffs for just the second time in franchise history. While he only led the league in sacrifice flies that season, his 130 RBIs established a single-season Padres record that still stands. The .621 slugging percentage he posted that year is also a San Diego record.
"I know what he's meant to this organization for a long time," Green said, "and it's an exciting day."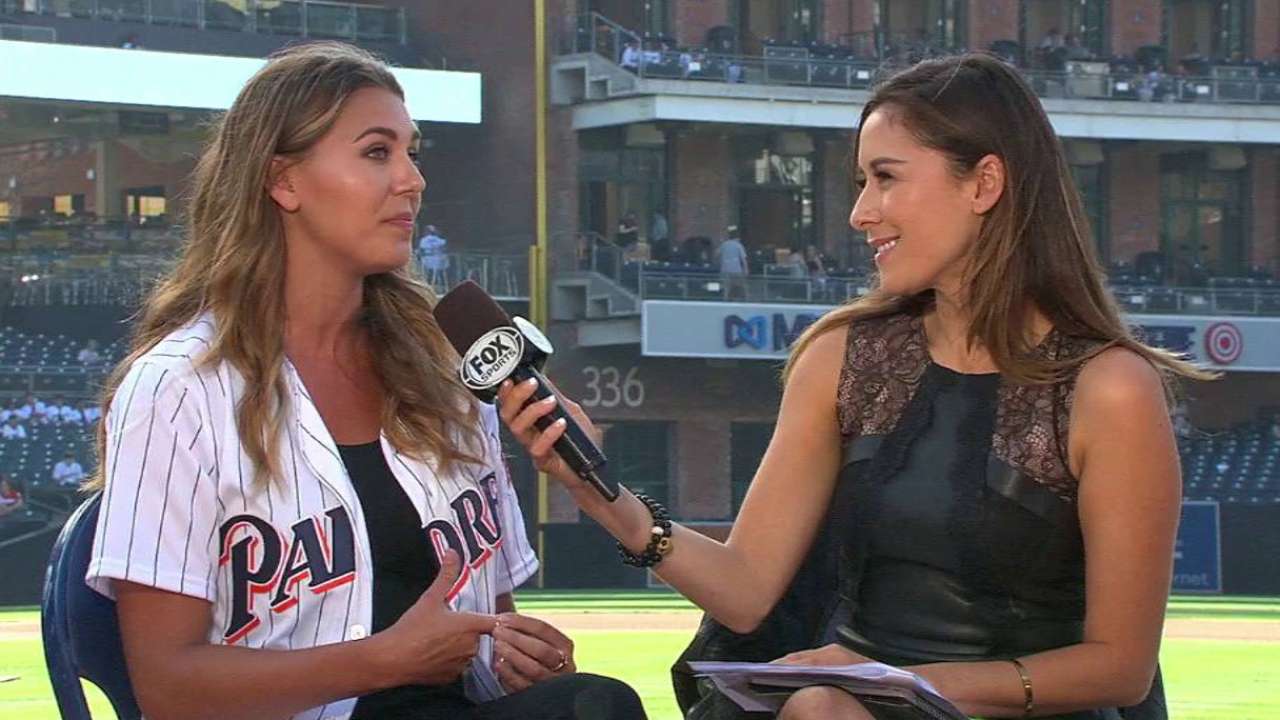 Caminiti, who admitted to using steroids during his career, died in 2004 after a drug overdose at the age of 41.
"I love Ken Caminiti," said San Diego broadcaster Ted Leitner, who opened the pregame ceremony. "…It wasn't the number of years that he lived. It was the lives that he touched. [Caminiti] was a great baseball player, and a great San Diego Padre."
Carlos Collazo is a reporter for MLB.com based in San Diego. Follow him on Twitter @CarlosACollazo. This story was not subject to the approval of Major League Baseball or its clubs.