Phillies designate Oberholtzer for assignment
Move makes room for Thompson on 25-man roster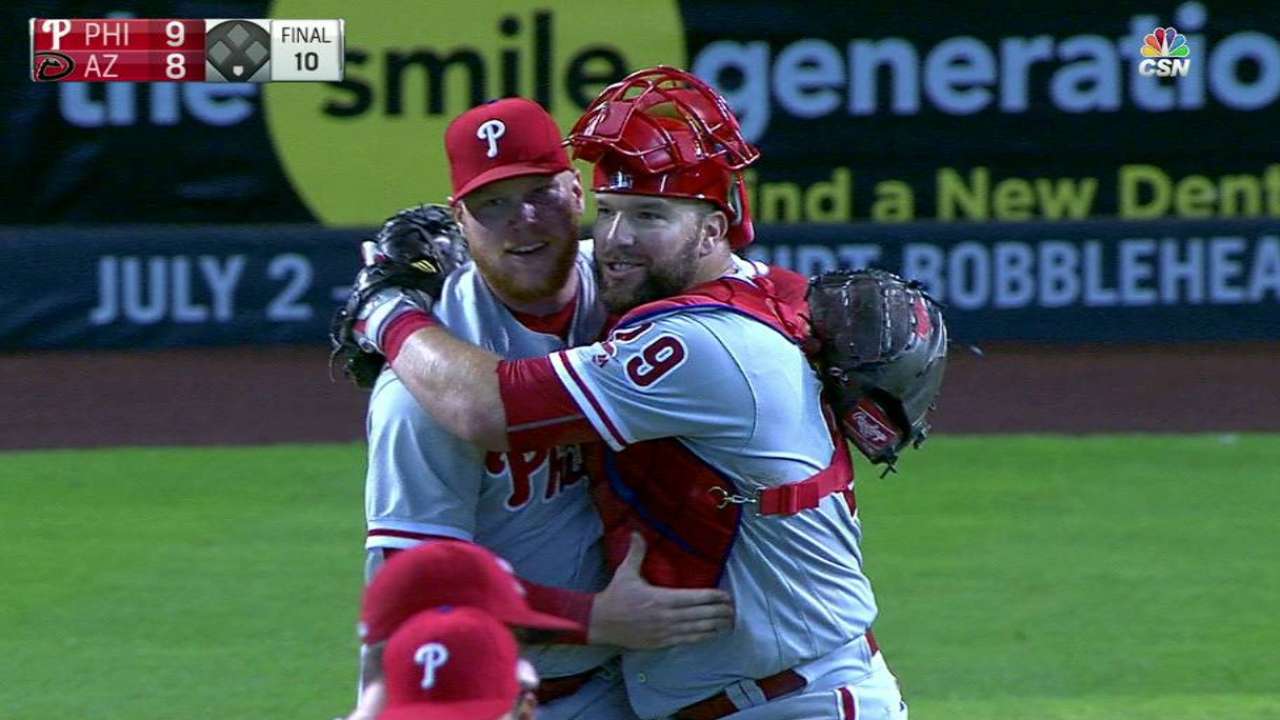 SAN DIEGO -- The Phillies decided Saturday that they needed to see Luis Garcia, Michael Mariot and other relief pitchers in the final two months of the 2016 season more than they needed to see Brett Oberholtzer.
The Phils designated Oberholtzer for assignment to make room for right-hander Jake Thompson on the 25-man roster.
"He's pitched pretty well lately," Phillies manager Pete Mackanin said about Oberholtzer, "but overall, there's other people that need to be seen, given opportunities to make decisions on them. I think there are other people that are more important for us to see to make a determination about whether they fit. And that's what this year is about."
Oberholtzer can be traded, claimed off irrevocable outright waivers, assigned to the Minor Leagues or released within the next 10 days. He first must clear waivers to be sent to the Minor Leagues or released.
Oberholtzer posted a 2.88 ERA over 25 innings in 13 appearances since June 8 after he posted a 6.75 ERA in 25 1/3 innings in his first 13 appearances. But the Phillies look at Oberholtzer as a long man, while they think other relievers in the system can potentially play more critical roles in the future.
The Phillies acquired Oberholtzer in December as part of the Ken Giles trade. He went 11-20 with a 3.94 ERA in 45 appearances (42 starts) with the Astros from 2013-15.
Interestingly, Oberholtzer's departure leaves the Phillies without a left-hander on the entire pitching staff. It is unclear if that has ever happened before in franchise history, but it shouldn't hurt the Phillies too much -- Oberholtzer was not particularly effective against lefties. Right-handers have a .747 OPS against him in his career, while lefties have a .776 OPS.
"There's not a lot of guys you can really count on," Mackanin said about the organization's left-handed relievers.
The Phillies also asked for unconditional release waivers for right-hander Andrew Bailey.
Todd Zolecki has covered the Phillies since 2003, and for MLB.com since 2009. Read his Phillies blog The Zo Zone, follow him on Twitter and listen to his podcast. This story was not subject to the approval of Major League Baseball or its clubs.