Oberg flashes leather to avoid Ichiro infamy
Rockies reliever robs legend of 3,000th career hit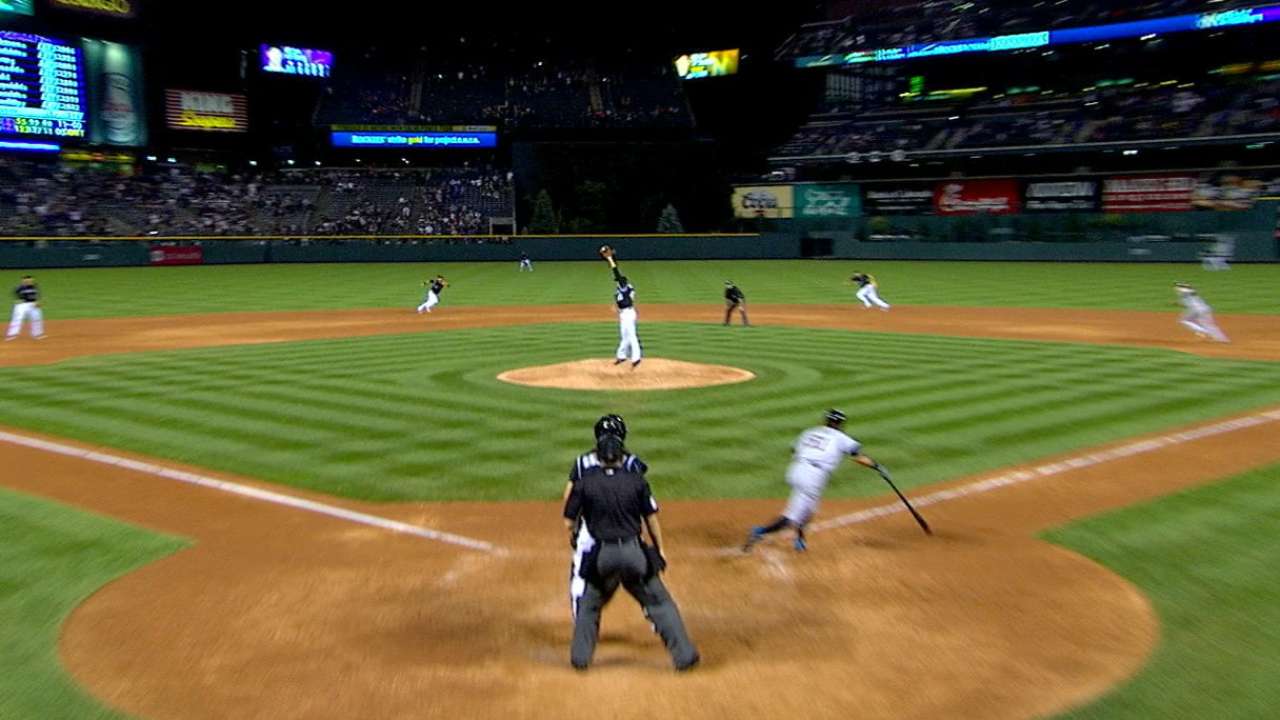 DENVER -- It took a display of all his ability and instincts, but Rockies reliever Scott Oberg made a ninth-inning play during Saturday night's 12-6 victory over the Marlins that prevented him from being the pitcher who gave up Ichiro Suzuki's 3,000th career hit.
Oberg, a second-year right-hander, leaped to knock down Ichiro's sharp bouncer up the middle, dropped the ball while spinning, but sank to a knee to retrieve it and make an in-time throw to first base. However, that highlight-package play might not be appreciated by many folks outside Oberg's friends and family.
Oberg's quick relexes kept Ichiro from becoming the 30th player in Major League history to reach the milestone. The veteran tallied No. 2,999 off Jordan Lyles an inning earlier.
• Ichiro one hit away from 3,000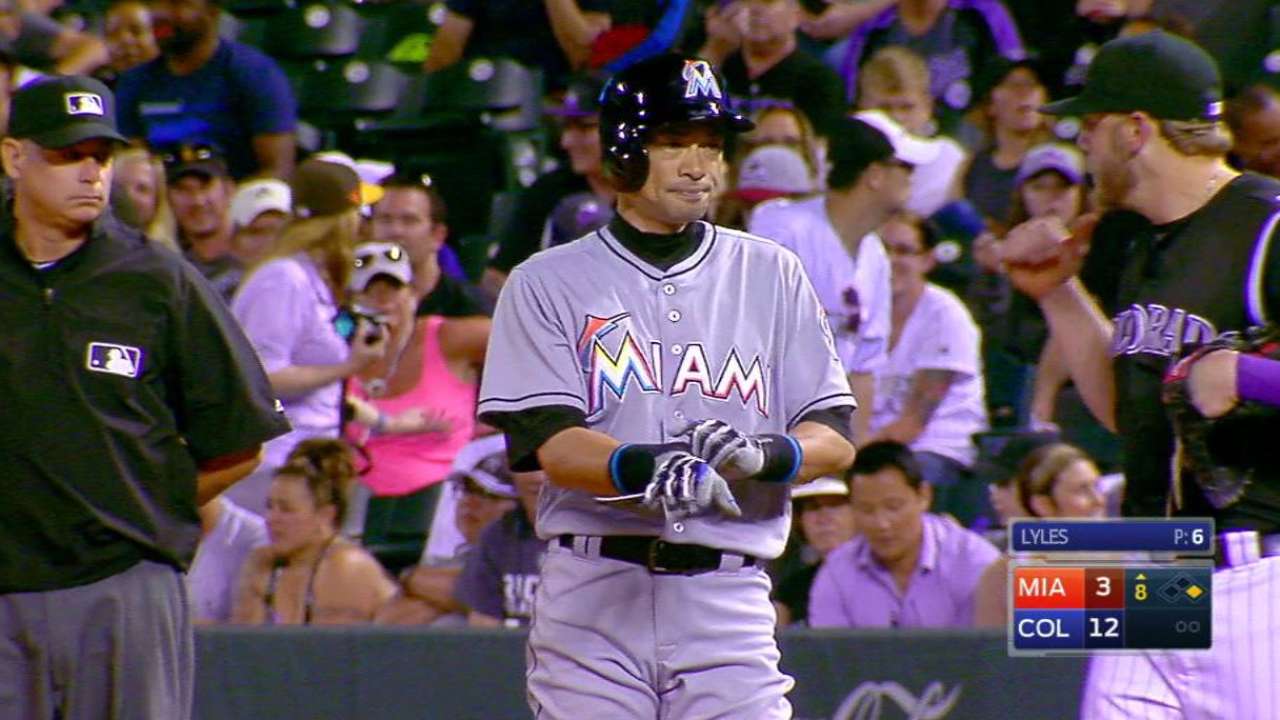 Oberg thought of the play as more a great recovery than a standout defensive feat.
"Well, I bobbled the ball," he said. "I tried to make a double play on that. But once I bobbled it, I was just trying to get the out at first base."
Oberg said the prospect of giving up Ichiro's 3,000th hit crossed his mind. While he didn't want to be the one, he appreciates the 42-year-old's place in history.
"What he's done in his career is an outstanding accomplishment, an inspiration to a lot of players," Oberg said.
Thomas Harding has covered the Rockies since 2000, and for MLB.com since 2002. Follow him on Twitter @harding_at_mlb, listen to podcasts and like his Facebook page. This story was not subject to the approval of Major League Baseball or its clubs.