Lyons to see specialist for right knee injury
Left-hander has been out since Wednesday with stress fracture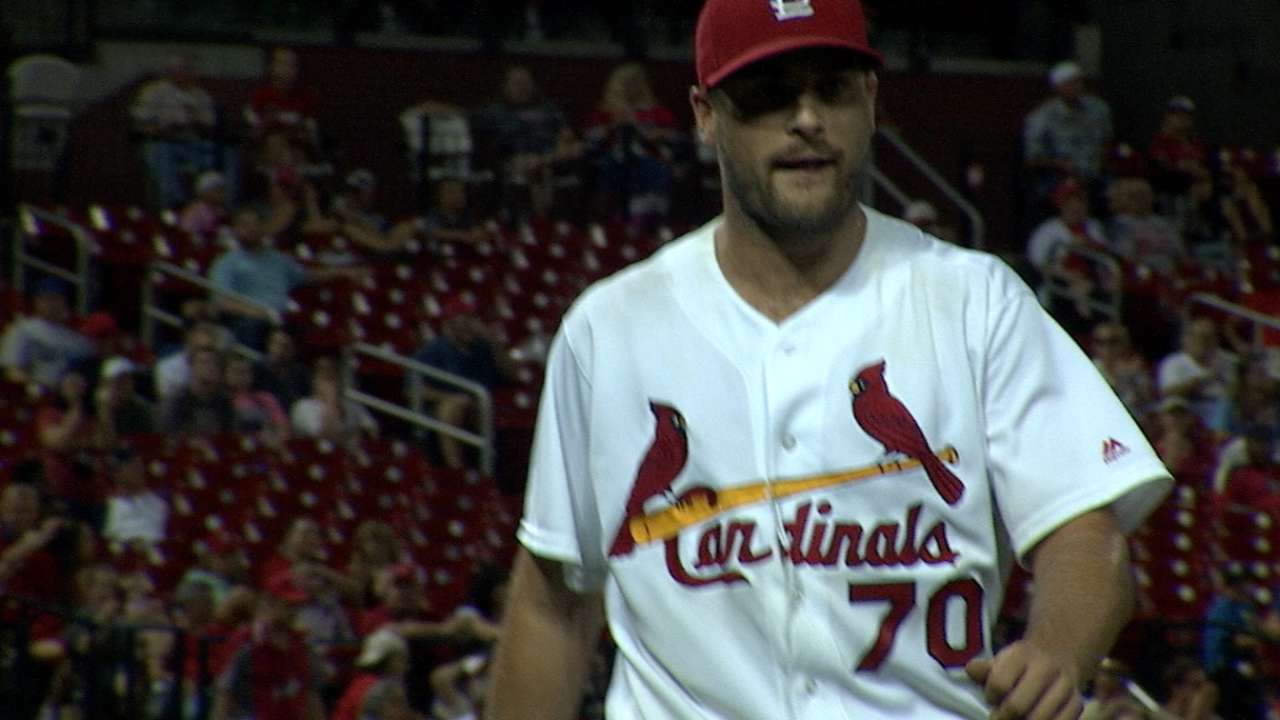 ST. LOUIS -- Cardinals left-hander Tyler Lyons will see a specialist in Chicago on Monday to get a better idea of how to treat his injured right knee.
Lyons was placed on the disabled list Wednesday with what he described as a stress fracture at the bottom of his femur. The injury came on gradually.
"Months ago I would feel like a random sharp pain, usually getting out of bed or something irrelevant to the game of baseball," Lyons said. "Probably about a month ago I started feeling it more often throughout my regular day. A couple of weeks after that I started feeling it a little more when I would throw and play catch and it would become more frequent."
The pain became more pronounced last weekend at Miami.
"That was one of the first times I felt it actually when I was pitching," Lyons said. "I almost felt it a little more when I was playing catch that day. I think when I was in the game the adrenaline [took over.] That night was the first time just walking away from the stadium it was like, 'wow,' because this doesn't feel very good."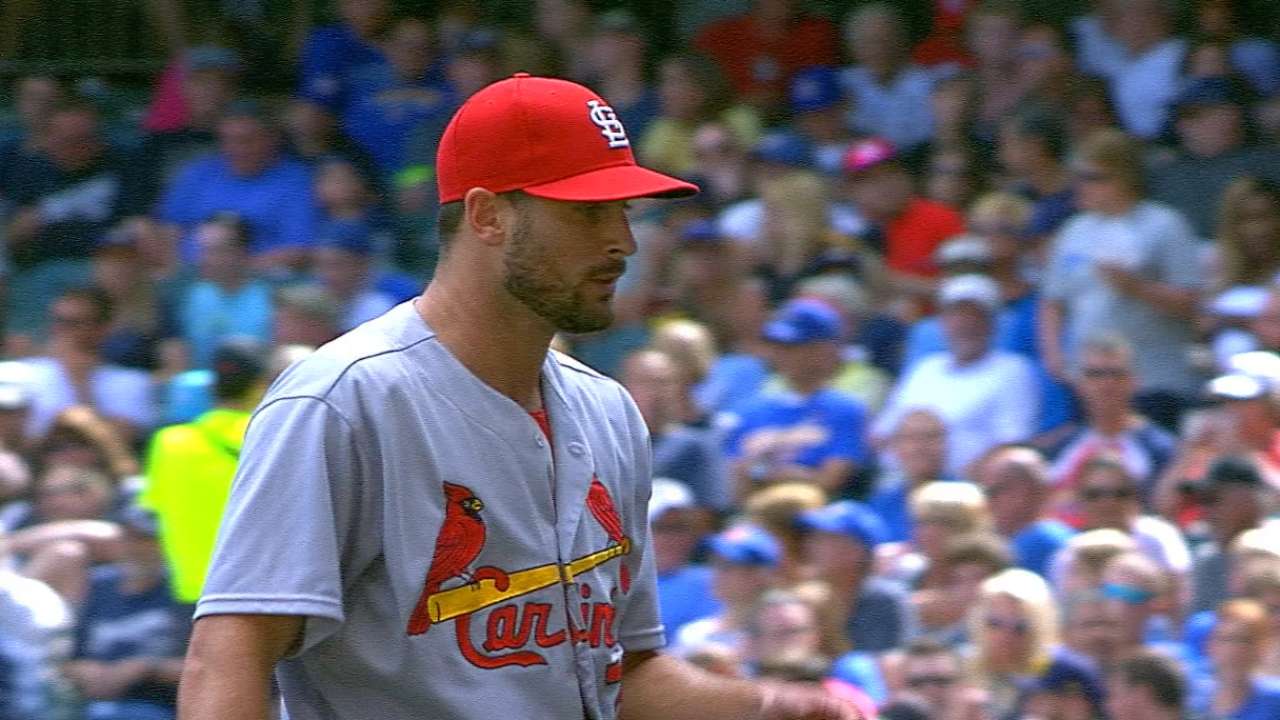 Lyons will be on crutches for at least four weeks. Best-case scenario, that leaves four weeks left in the season to get back on the field.
Lyons, prior to giving up two runs in two-thirds of an inning at Miami on July 30, had only allowed one run in his previous seven appearances over 11 2/3 innings.
"There's never really an ideal time for something like this, but I felt as good as I had on the mound in maybe forever," Lyons said. "So it's not the best time for it, but what can you do?"
Lyons has never had knee issues before. Doctors couldn't pinpoint a cause, but Lyons hopes to have more answers on Monday after seeing the specialist.
Joe Harris is a contributor to MLB.com based in St. Louis. This story was not subject to the approval of Major League Baseball or its clubs.