Maybin waiting for swelling in thumb to go down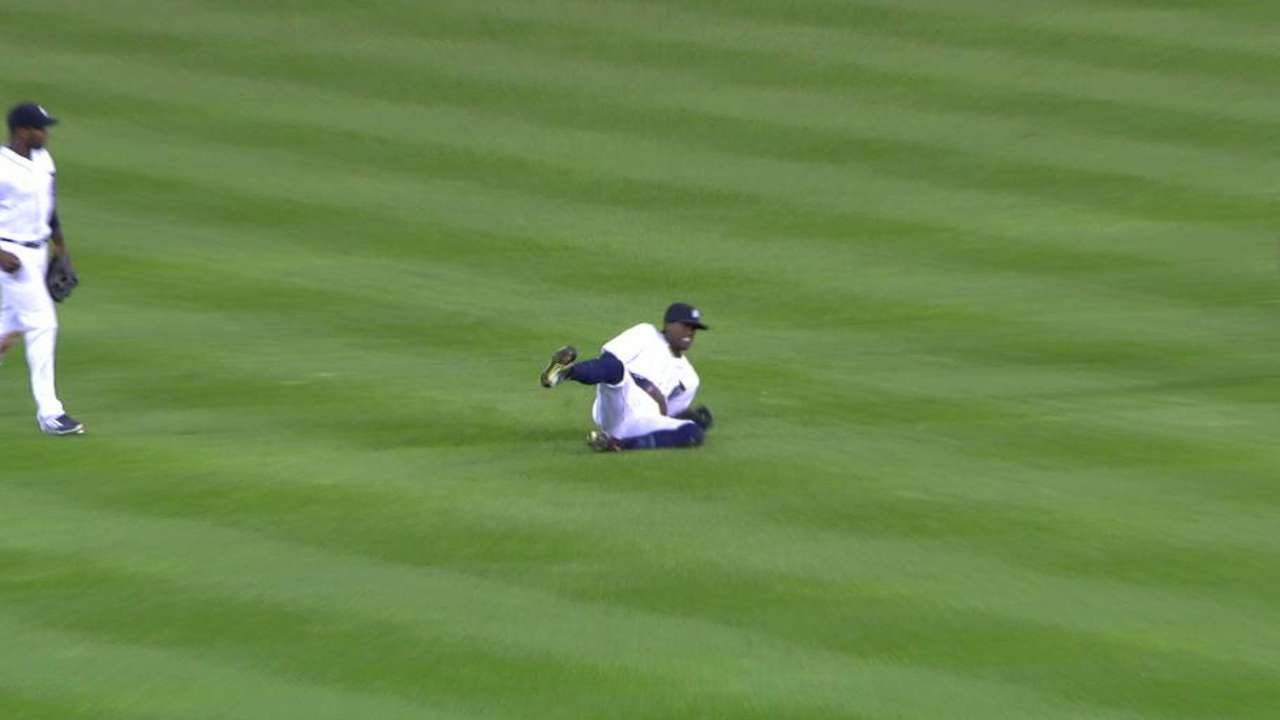 DETROIT -- The swelling in Cameron Maybin's left thumb remained an issue Saturday, keeping him out of the Tigers' lineup for a third consecutive game and keeping the Tigers' outfield in flux.
Tyler Collins made his third consecutive start in center field, batting second. Maybin remains available to pinch-run, but hitting is still in question.
Maybin said after Friday's win over the Mets that there was still swelling in the thumb. Tests conducted after Maybin suffered the injury Wednesday night showed no structural damage, so the swelling is the main concern. Until that swelling is gone, or at least greatly reduced, Maybin is unlikely to play.
On Saturday morning, Maybin teamed up with former Tigers teammate Curtis Granderson to host a youth baseball clinic. The Curtis Granderson + Cameron Maybin Camp hosted over 150 Detroit kids at William Clay Ford Field at the Woodbridge Community Center for Grand Kids Baseball 101, an introductory baseball program that focuses on basic techniques and skills for entry-level players.
Greene thrives with runners on
As a starting pitcher, Shane Greene had the advantage of entering with the bases cleared every time he took the mound. Once he shifted to relief work two months ago, he had to be ready to walk into traffic, so to speak. So far, it hasn't fazed him.
When Greene struck out White Sox catcher Dioner Navarro with runners on first and second base earlier this week, it marked the third time in four weeks that Greene entered with two runners on and stranded both. He's had five such situations over the past couple months and stranded them all.
Greene has stranded all 11 baserunners he has inherited this season. Add in his three starts before going on the disabled list with a blister, and opponents are 6-for-30 with one extra-base hit and 10 strikeouts against him with runners in scoring position.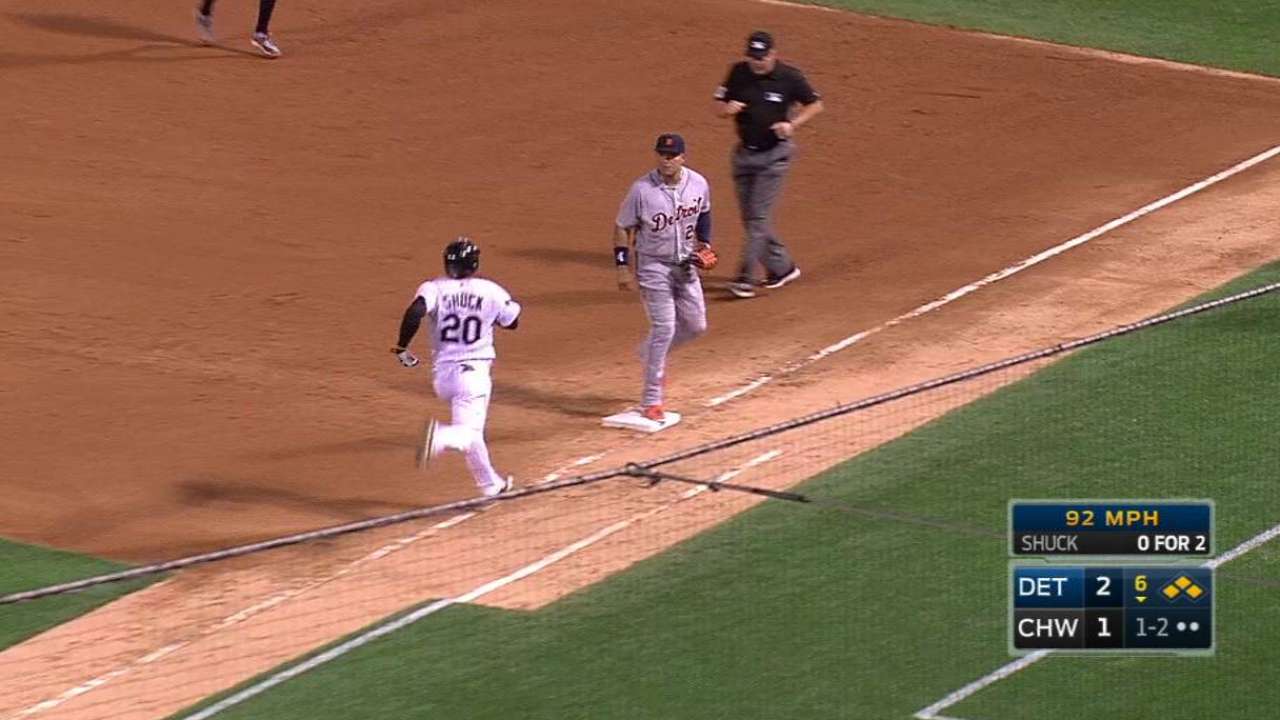 "More mental stuff than anything," Greene said. "As a starter, you may give up a leadoff double or triple, and that's the only guy that scores, and you did your job. But as a reliever, that guy can't score. So it's been a little bit of an adjustment. ...
"If anything, it's a little bit more of an adrenaline rush. Everyone in this locker room's a competitor. When you come in, in a situation like that, all you can do is compete."
Quick hits
Former Tigers prospect Jake Thompson, traded to Texas two years ago in the package to acquire reliever Joakim Soria, made his Major League debut Saturday night for the Phillies in San Diego. Thompson, Detroit's top pick in the 2012 Draft, became the 40th Tigers Draft pick since 2006 to reach the big leagues, and the eighth to do so with a team other than Detroit.
Jason Beck has covered the Tigers for MLB.com since 2002. Read Beck's Blog, follow him on Twitter @beckjason and listen to his podcast. This story was not subject to the approval of Major League Baseball or its clubs.