Wilson catches Rays' HR bug, hits first TB shot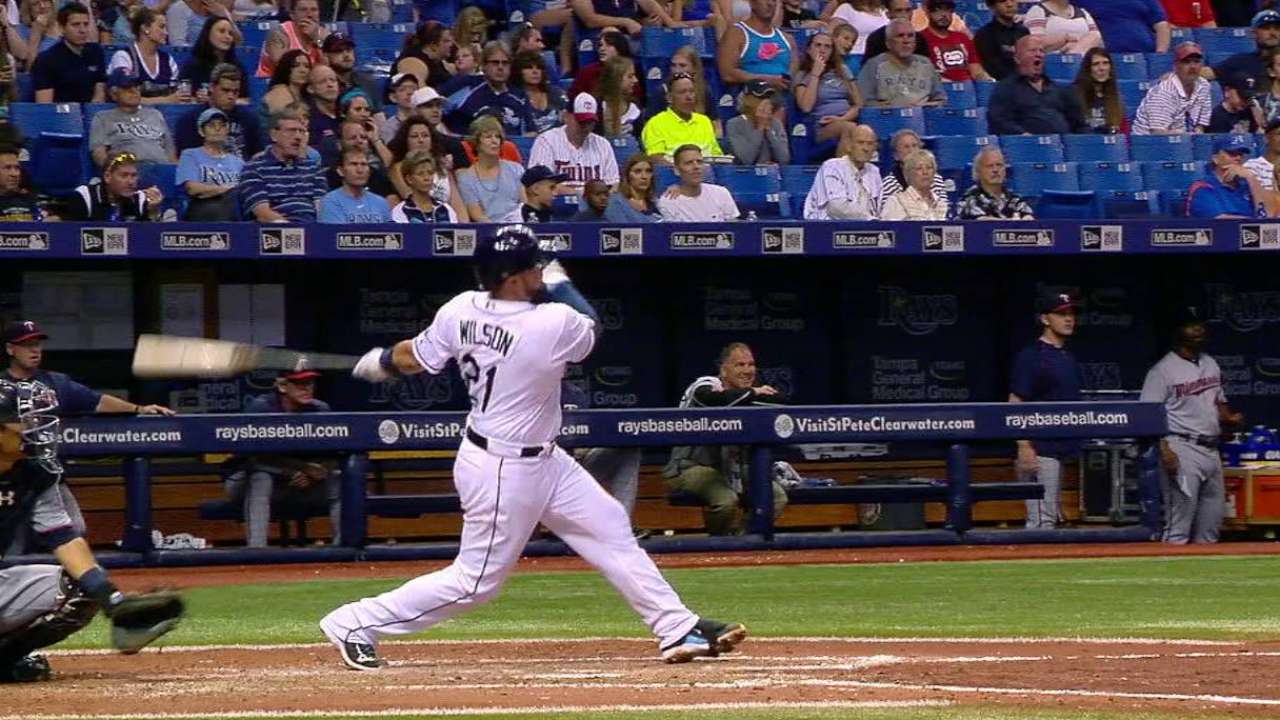 ST. PETERSBURG -- Bobby Wilson was in his street clothes following Tampa Bay's win on Saturday. He was walking across the Rays clubhouse to the dining room in the back when his batterymate, Chris Archer, called out to him.
"It's good to have you back, Bobby."
The newest Rays catcher had played in 25 games with the team in 2015 and developed a good rapport with the pitching staff, but he never found any offense. He batted just .145 with no extra-base hits. On Saturday, in his first game after returning to the team, his offense was at the center of Tampa Bay's 7-3 win over Minnesota at Tropicana Field.
"Last year after he left here, he went and played for a contender [in Texas] and played in some pretty big moments," Archer said. "He's a winner. Right now in the season, we can get kinda lost in some things, but we still want to win."
Wilson crushed a home run down the left-field line in his second at-bat and added an insurance run with an RBI single in the eighth inning. He finished 2-for-4, with his fourth home run of the season tying his single-season career high.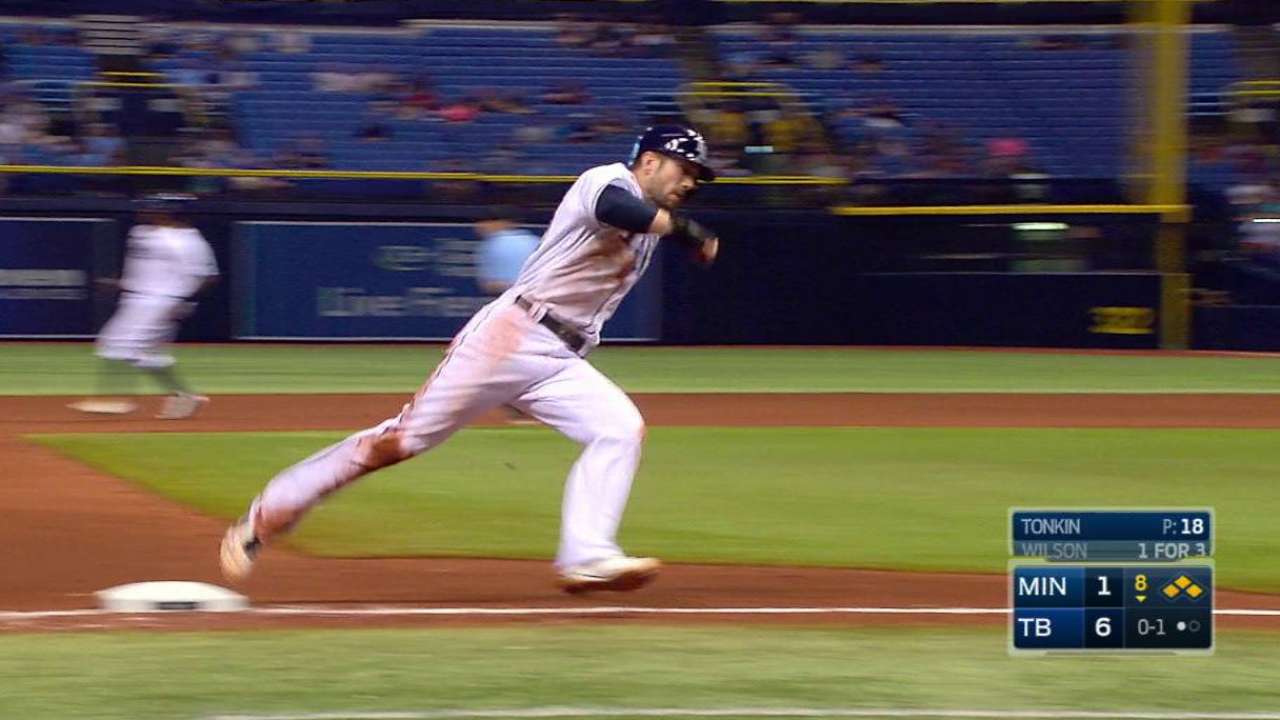 The catcher was designated for assignment by the Rangers on Monday after they acquired Jonathan Lucroy moments before the Trade Deadline. He was putting up the best season of his career, but he was the odd man out. Wilson was picked up by the Rays on Thursday, and got the chance to contribute in a way he never did in his last stint with Tampa Bay.
"I've been swinging good all year," Wilson said. "I just came in with the approach that we put together over there in Texas. I feel comfortable in the box. A lot of it is telling yourself that you can hit. When I was over there, that was kind of what we preached: Make sure that when you step in the box, you're the man, and don't be scared of anything."
He's not been given regular playing time for a first-place team like he had been with the Rangers. But he's being given a chance to play with a team that he knows, in a city that he calls home. He was the last man in the clubhouse after doing his postgame radio interview. And as soon as he entered the room with his teammates, they all shouted to celebrate his big night.
"We knew there was a ton of comfort with our pitchers throwing to him," Rays manager Kevin Cash said. "It seems like he didn't miss a beat from communicating those relationships. Then he comes in with the big hit and gets a big home run. Good all-around day."
Sam Blum is a reporter for MLB.com based in St. Petersburg. This story was not subject to the approval of Major League Baseball or its clubs.