Yost concentrating on present season, not '17
Royals skipper isn't going to play young players just to get experience
KANSAS CITY -- The Royals were sitting at seven games over .500 on June 19, just two games out of first in the American League Central. They seemed poised to march toward another division crown.
Then their season spiraled, and they had lost 27 of 40 since entering Saturday's matchup with the Blue Jays.
Royals manager Ned Yost said over a week ago he stopped paying attention to the standings, instead waiting for his team to possibly get hot enough to make a daily peak at the standings meaningful again.
That hasn't happened, either. The Royals have lost seven of nine.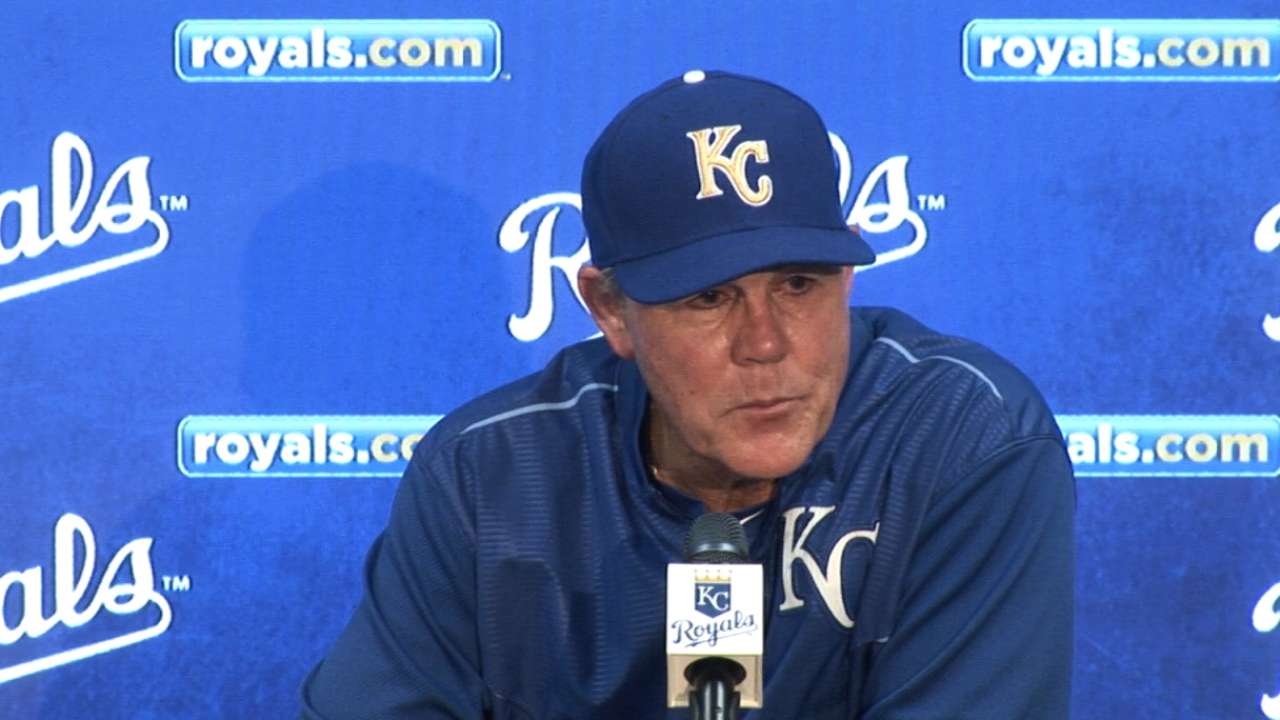 But Yost said he will continue to manage the same way, making each game and win a priority, and not start looking toward 2017.
The Royals, as of now, won't be calling up younger players to perhaps find out who can be an asset next season.
"We're still trying to win games," Yost said. "That was obvious [Friday] night when we pinch-hit for [Raul] Mondesi [in the ninth inning]. If I was geared for '17, he would have taken that at-bat."
The Royals did bring up rookie left-hander Matt Strahm, who has been impressive in his last two outings in high-leverage situations. But that's pretty much where the experimentation will end with younger players.
"Just go day to day with it," Yost said. "Not a lot of choices."
Skipping Gee
With Monday's off-day, Yost said he will skip No. 5 starter Dillon Gee on the next turn through the rotation. Left-hander Danny Duffy will pitch on his fifth day, on Thursday, which would have been Gee's spot.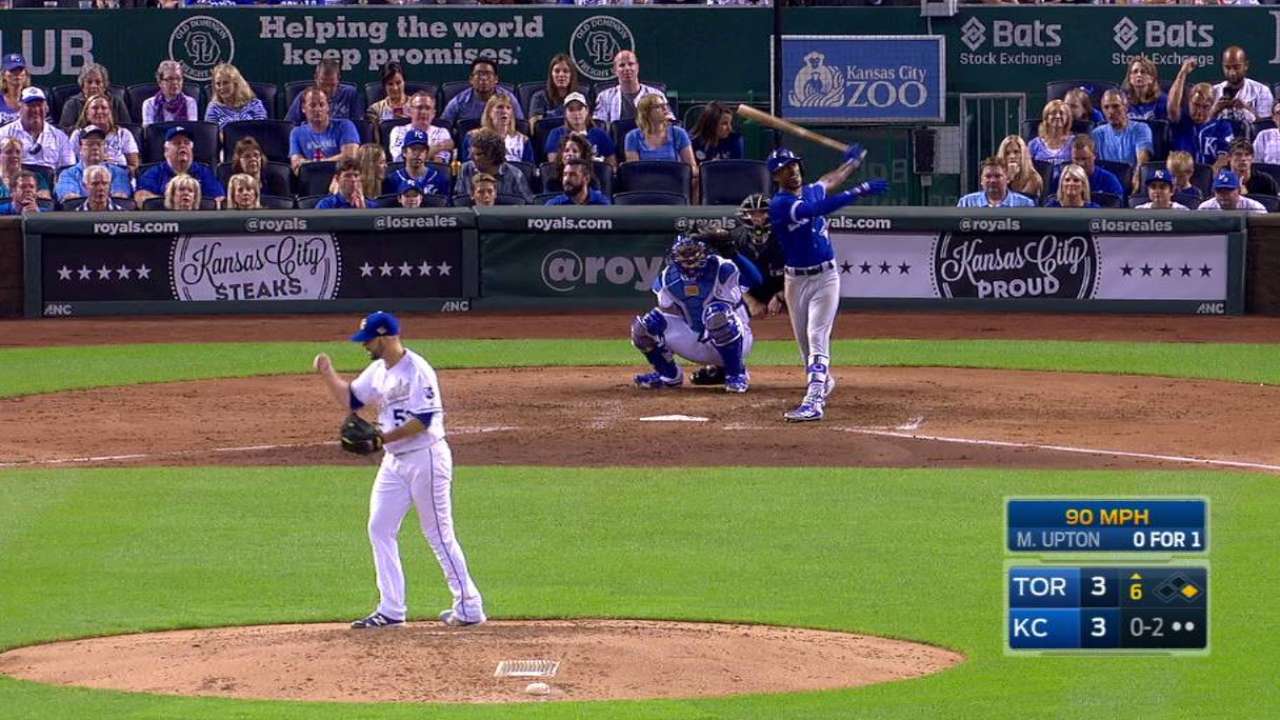 Injury rehab updates
Right-hander Kris Medlen (sore shoulder) threw a bullpen Friday and now likely will head to Arizona to throw some live batting practice.
Left-hander Mike Minor (labrum surgery last year) will make another rehab start for Triple-A Omaha on Sunday and throw about 80 pitches.
And left-hander Jason Vargas (Tommy John surgery) will start his rehab by throwing two innings for the Royals' Rookie League team in Surprise, Ariz.
Jeffrey Flanagan has covered the Royals since 1991, and for MLB.com since 2015. Follow him on Twitter @FlannyMLB. This story was not subject to the approval of Major League Baseball or its clubs.