Solo shots, slick swipes send Rays to victory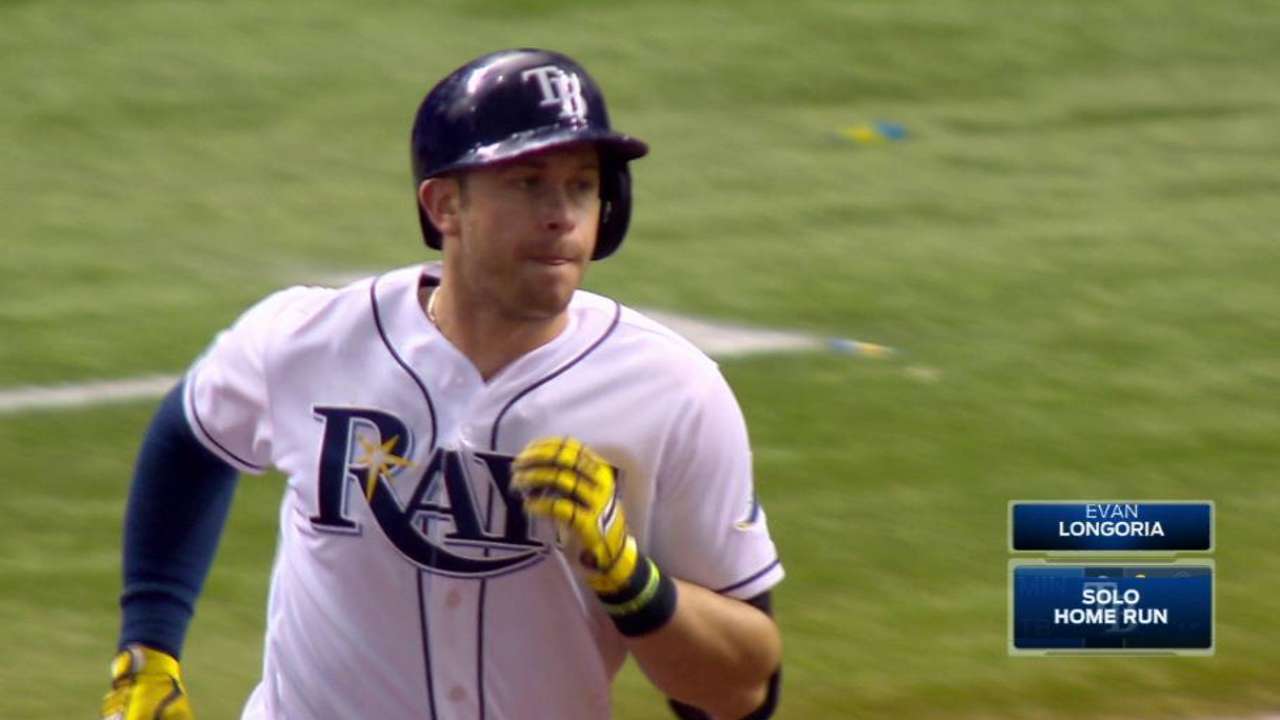 ST. PETERSBURG -- Chris Archer had been throwing really well since the start of the second half and had little to show for it. He pitched at least seven innings in his last two starts, but his offense supported him with zero runs. On Saturday, he was sharp again and the Rays' bats broke out for a 7-3 win over Minnesota at Tropicana Field.
"Tonight, the sixth inning got away from me a little bit," Archer said. "But I'm not even worried about it. We got a team win. It was a great team game. And I'm hanging my hat on that."
Evan Longoria, Bobby Wilson and Logan Forsythe each hit solo home runs to back up Archer's performance. Archer lasted six innings and allowed one run on seven strikeouts, giving up only an RBI groundout to Joe Mauer. The Twins were held to just seven hits.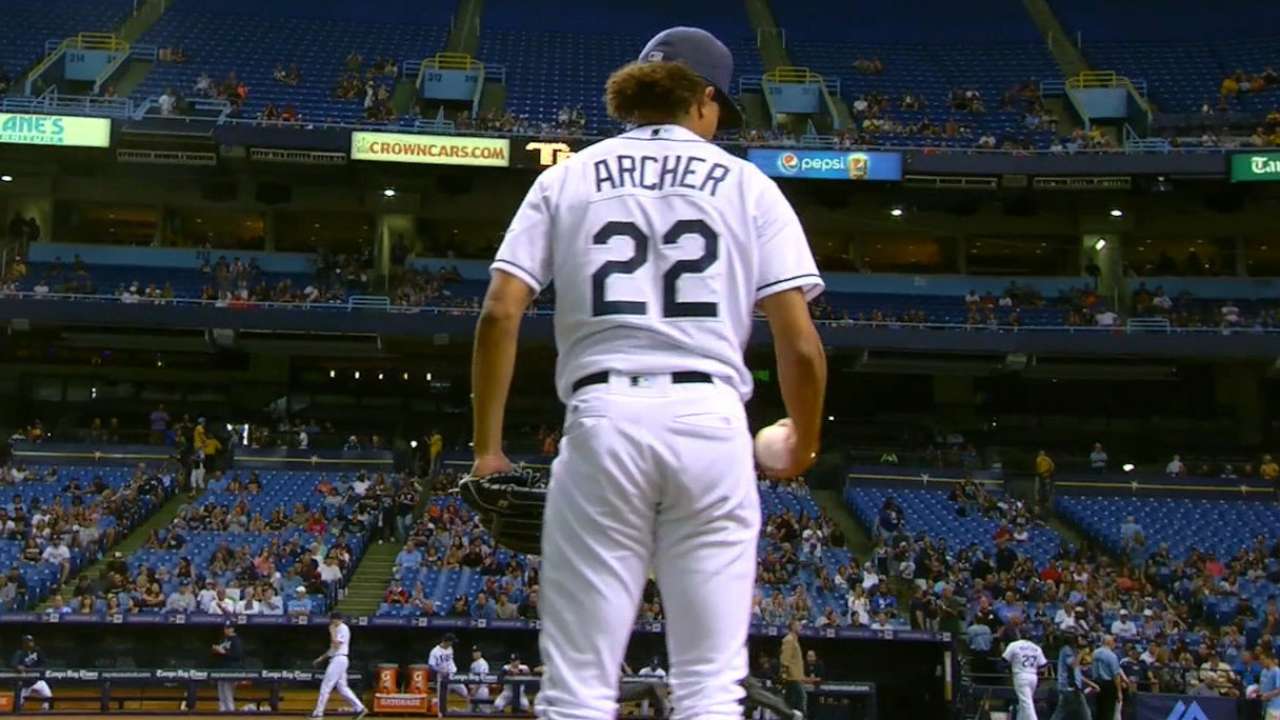 "We all know he's a very talented young man, and he's been trying to find ways to win games this year," Twins manager Paul Molitor said. "And tonight, he seemed like he had it going."
Jose Berrios wasn't as sharp, going just five-plus innings and allowing four runs while laboring through 97 pitches. The Twins' bullpen didn't limit the damage, with each of the three Minnesota relievers allowing one run to extend the Rays' lead.
• Berrios still 'learning' to hone skills, limit walks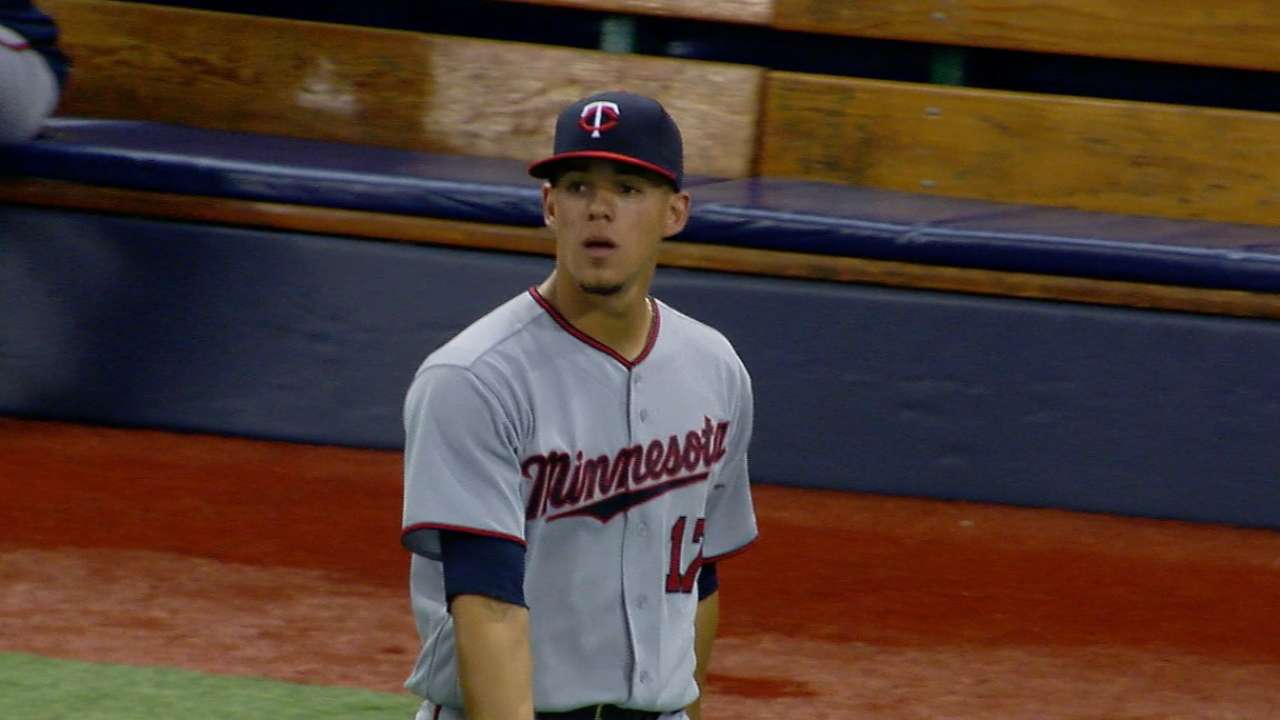 The win clinched Tampa Bay's first winning homestand of the season.
"Love the home runs, but the way that we have found some ways to manufacture some runs here of late has been nice," Rays manager Kevin Cash said. "We struggled with doing that for a lot of the season, but it's been nice to see that against the Yankees, against the Royals at times and now against the Twins."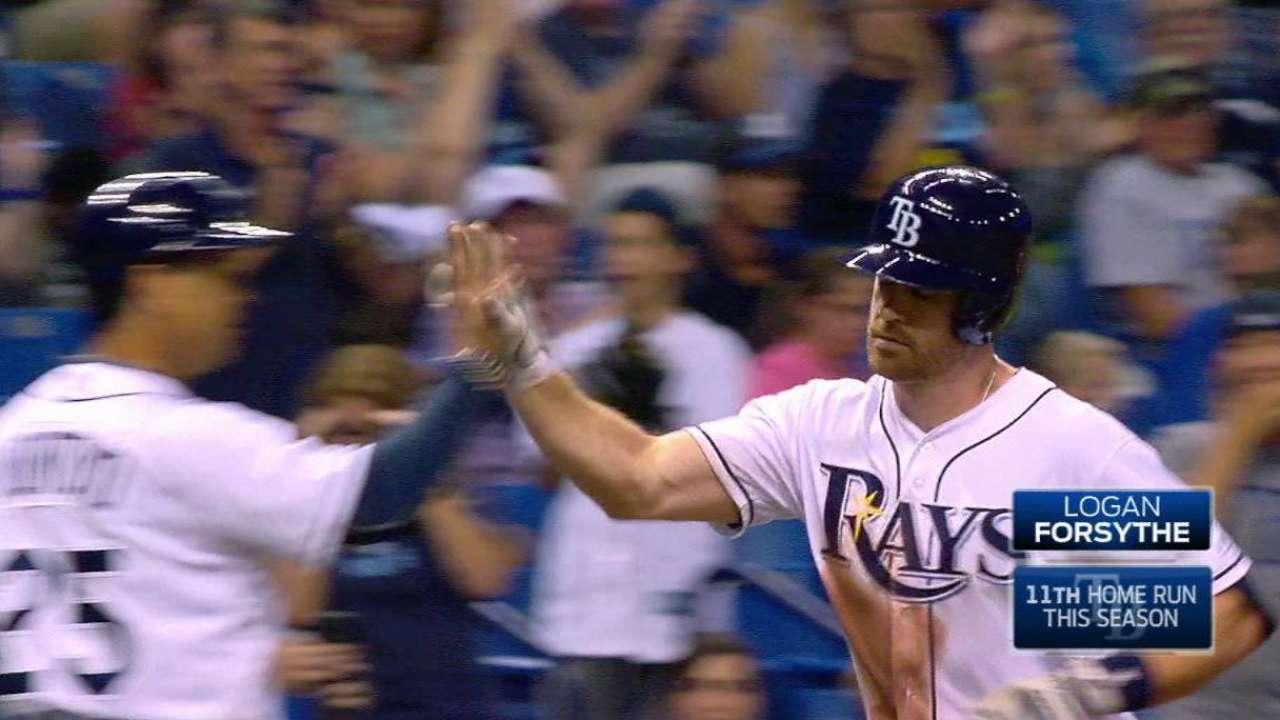 MOMENTS THAT MATTERED
Heart and hustle: Brad Miller has been one of MLB's most prolific home run hitters over the past month, but he proved his versatility on the basepaths on Saturday. After beating out a would-be double play to get on base, he stole second and third base. Then he scored on a contact play on an infield grounder to third. It gave Tampa Bay a 4-1 lead.
"Love the way he ran the bases today," Cash said. "Aggressive. Put himself in scoring position."
Still streaking: The Twins only managed one run against Archer on Saturday, and they needed one of the hottest hitters in the league to set it up. Second baseman Brian Dozier extended his American League-leading and career-best hitting streak to 15 games during the sixth inning, moving Kurt Suzuki over to third base in the process. Mauer then tapped a grounder to Forsythe at second base to bring the catcher home for Minnesota's first run, and only one until the ninth inning.
Welcome back, Bobby: The Rays' catcher didn't hit any home runs in his stints with Tampa Bay in 2015, nor did he post an extra-base hit. But in his first game with his old team in 2016, Wilson crushed a home run down the left-field line to give the Rays a 3-0 lead. It was his fourth home run of the season after he hit three while with the Rangers earlier this year.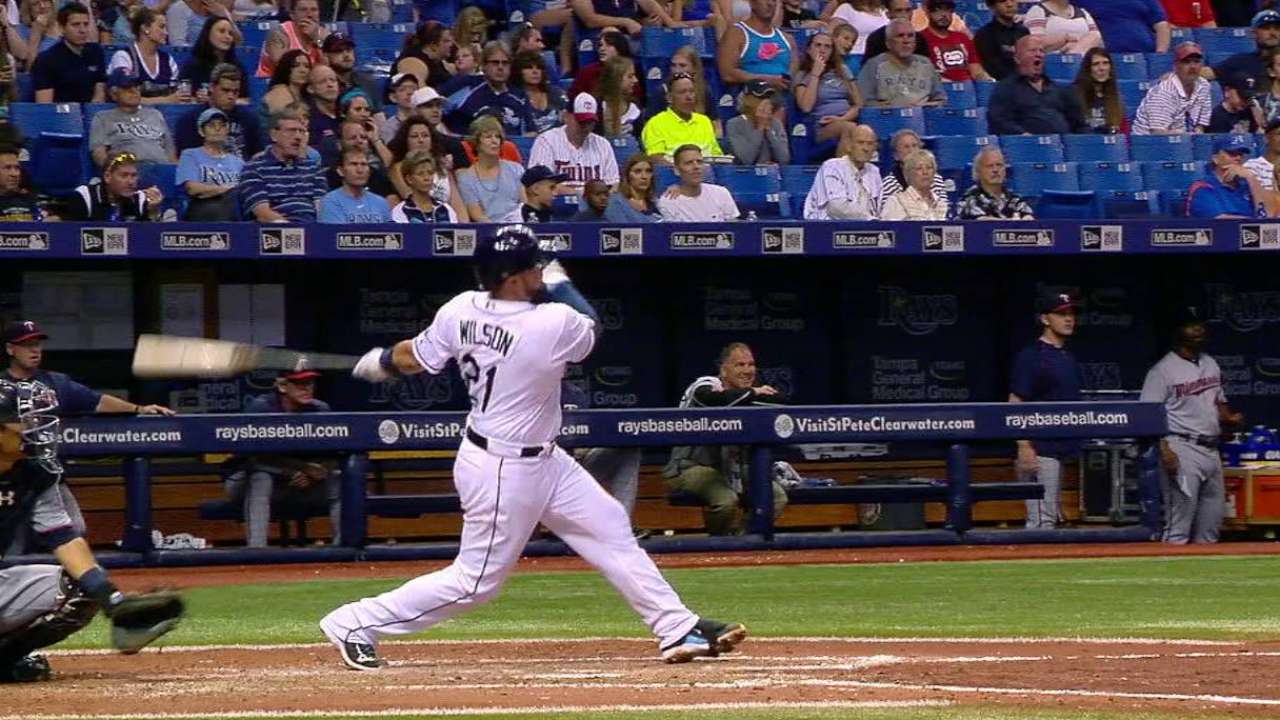 "I've been swinging good all year," Wilson said. "I just came in with the approach that we put together over there in Texas. I feel comfortable in the box. A lot of it is telling yourself that you can hit. When I was over there, that was kind of what we preached: Make sure that when you step in the box, you're the man, and don't be scared of anything." More >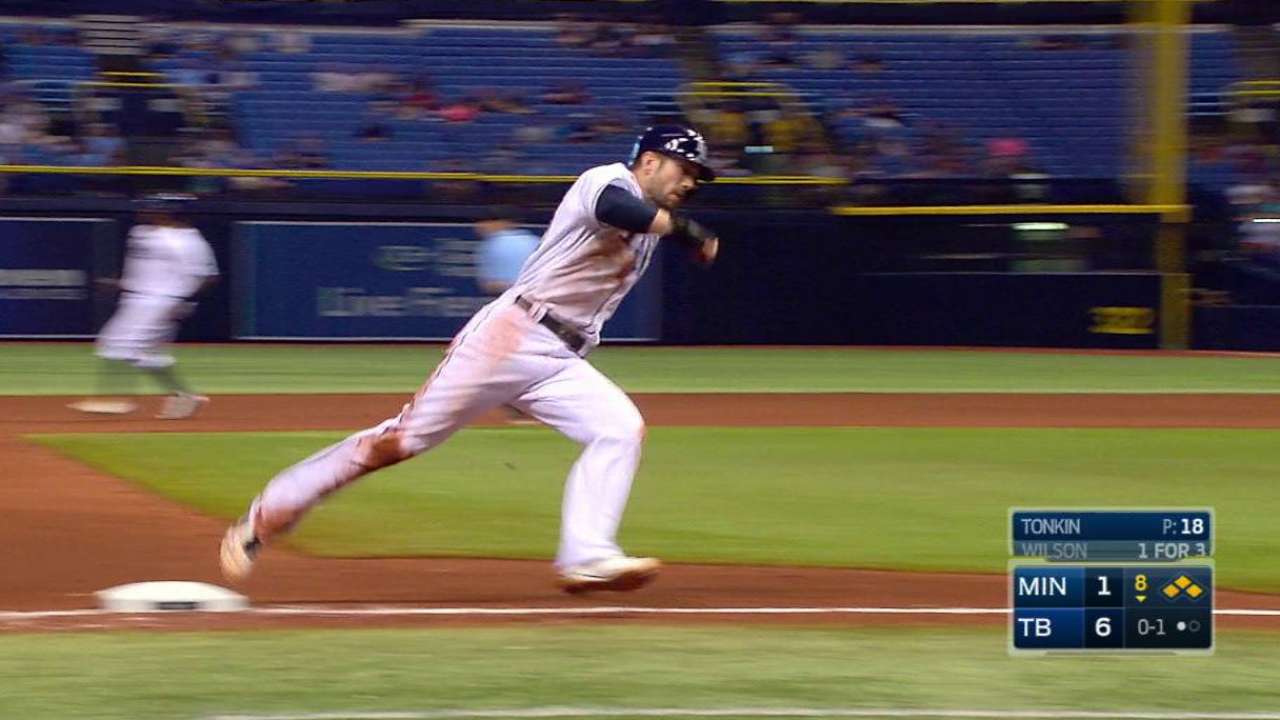 Too little, too late: The Twins put a scare in the Rays in the ninth before leaving the potential tying run on deck. Miguel Sano began the inning by salvaging an otherwise disappointing day -- he struck out in his first three at-bats -- with a single that bounced off Forsythe and into right field. He moved over to second base on an error and later scored one of Minnesota's two runs during the final frame on a single by utility infielder Jorge Polanco.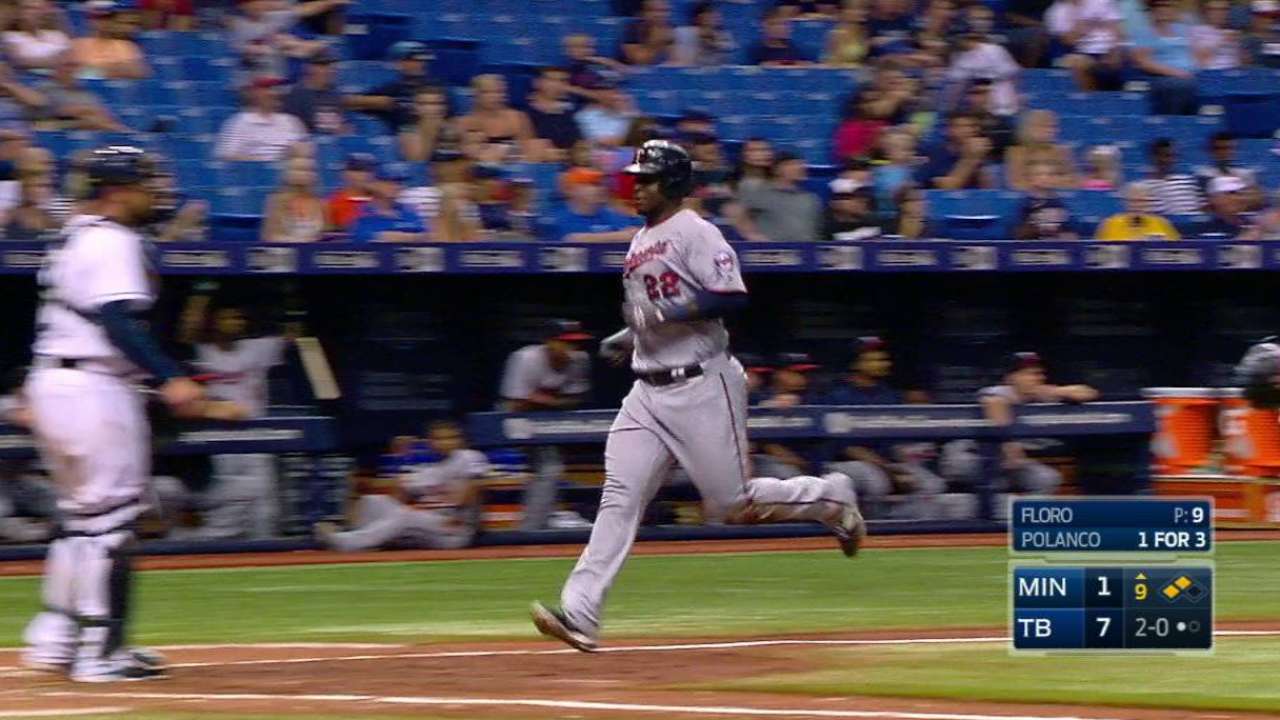 Suzuki followed with a single, and with just one out, the Twins had the tying run standing on deck. But Tampa Bay pitcher Alex Colome set Danny Santana down on strikes and forced Dozier to fly out to pick up his 27th save of the year.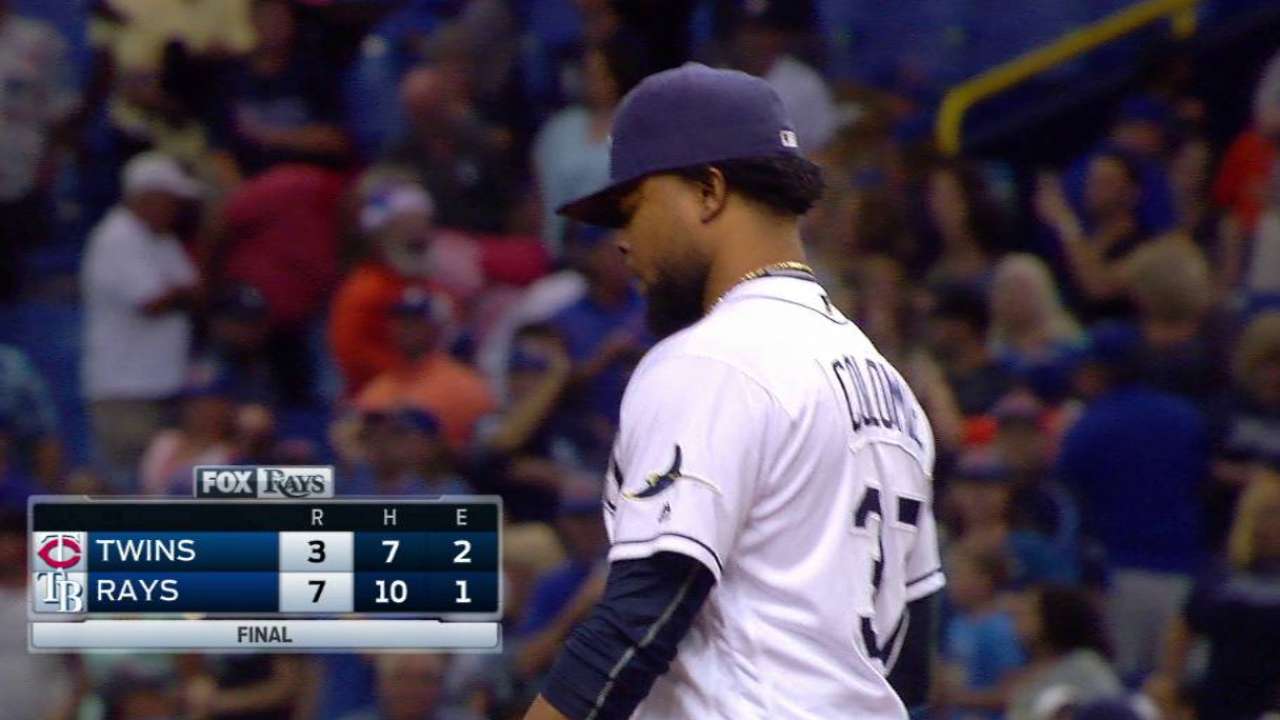 QUOTABLE
"I'll stick with disappointed. But I'm happy that it's finally come. To be a winning team, a championship-caliber team, you've got to play well at home. We didn't play as well as we think we're capable of and something we need to focus on going forward -- finding out how to win ballgames here." -- Cash, on the Rays winning their first homestand of the season
"He's had a pretty good season against us. I don't know what the total numbers are. Every time we get him out, I'm relieved." -- Molitor, after the Twins faced Longoria for the second-to-last time this season
SOUND SMART WITH YOUR FRIENDS
Longoria's third-inning home run came on an 0-2 pitch. It was his first 0-2 home run of the season, and just the sixth of his MLB career. He has 229 career homers.
WHAT'S NEXT
Twins: Kyle Gibson (3-6, 4.94 ERA) will be on the mound for the Twins on Sunday as they try to take the rubber match of a three-game series at Tropicana Field at 12:10 p.m. CT.
Rays: Matt Andriese (6-2, 2.72 ERA) on Sunday at 1:10 p.m. ET will make his second start since rejoining the rotation following the trade of Matt Moore to the Giants. Andriese will likely be limited to 80 pitches as he works up his arm strength. He threw four innings and allowed one run in his last start on Tuesday.
Watch every out-of-market regular-season game live on MLB.TV.
Sam Blum is a reporter for MLB.com based in St. Petersburg.

David Wilson is a contributor to MLB.com based in St. Petersburg.

This story was not subject to the approval of Major League Baseball or its clubs.