Contreras helps Cubs with ability to play outfield
Normally a catcher, rookie makes it easier for Maddon to utilize roster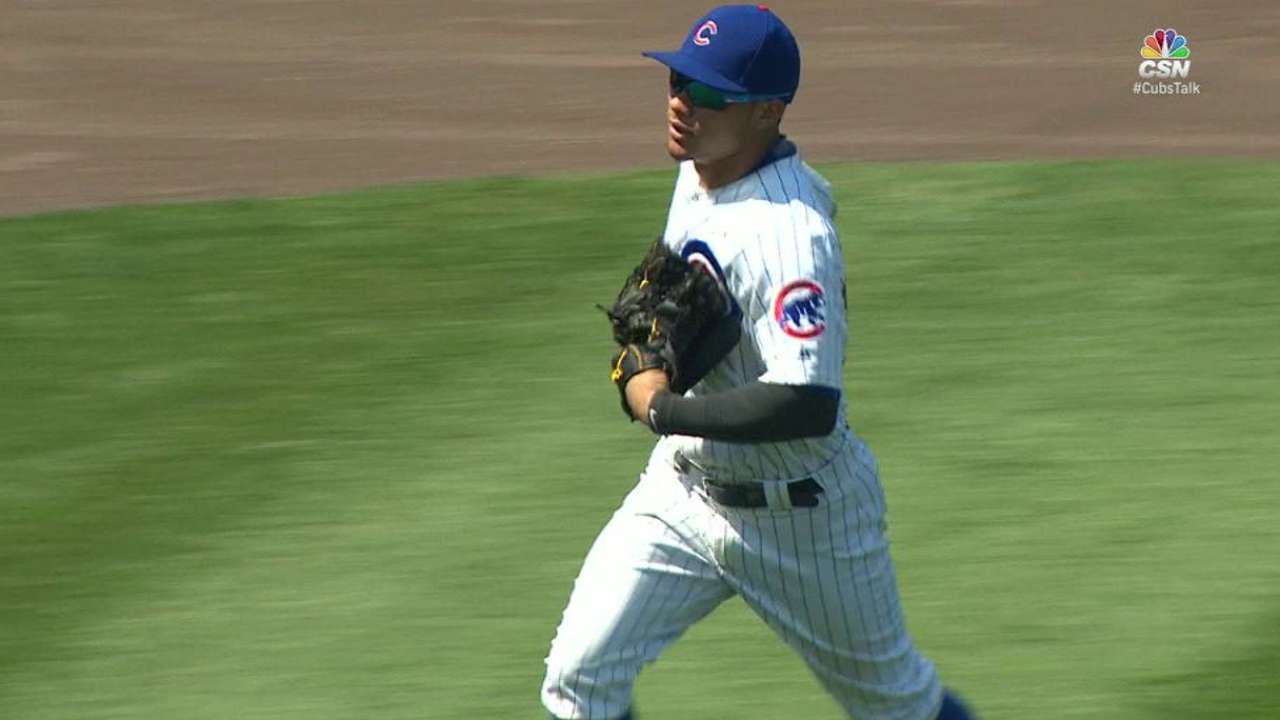 OAKLAND -- Thanks to the versatility of catcher Willson Contreras, Cubs manager Joe Maddon is able to involve his full roster.
"He's done well wherever we put him," Maddon said. "He needs to play more consistently and we need to get him into the catcher's spot. This way we can utilize all our players."
Contreras has played as many games in left field (17) as he has behind the plate, and he has appeared at first base twice. Maddon said he also wouldn't hesitate to use Contreras in right field.
"He's a good athlete," Maddon said. "He runs well. If he played left field, even right field, all the time, he would be a very good outfielder."
Contreras was batting .271 entering Saturday's game in Oakland, and he increased his hitting streak to five games with a third-inning single.
Worth noting
• Jason Hammel, who is on the bereavement list, will get an extra day and start Wednesday's game against the Angels. John Lackey, who last pitched Wednesday against the Marlins, will make the start Tuesday.
Rick Eymer is a contributor to MLB.com. This story was not subject to the approval of Major League Baseball or its clubs.