Blue Jays trade switch-pitcher Venditte to M's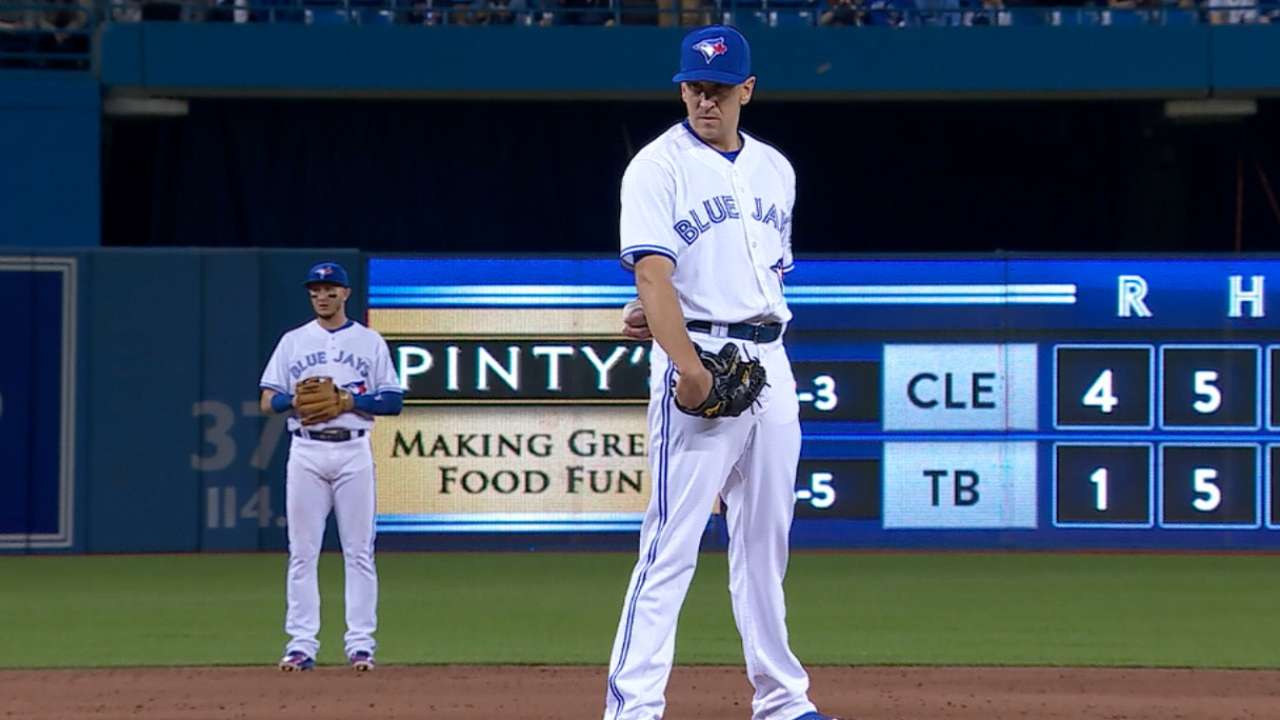 KANSAS CITY -- On Saturday, the Blue Jays traded switch-pitcher Pat Venditte to the Mariners for a player to be named.
Venditte appeared in eight games with the Blue Jays this season, but struggled throughout the year. He yielded one or more runs in four of his eight relief outings, and had an ERA of 5.19. He also had a 4.37 ERA in 25 appearances for Triple-A Buffalo.
The move offers Venditte a potential chance to get back to the Majors. He was often the odd-man out in Toronto, and last pitched on June 12, giving up two runs in two innings as the Blue Jays beat the Orioles, 10-9.
"We've got multiple guys. I think we're covered late [into games]," manager John Gibbons said. "The key is getting it to the last innings."
In addition to the bullpen regulars, the Blue Jays acquired a pair of relievers before the non-waiver Trade Deadline: right-handers Joaquin Benoit and Scott Feldman. Benoit, who notched his first save with the club on Friday, seems to be more of a go-to option for Gibbons at this point.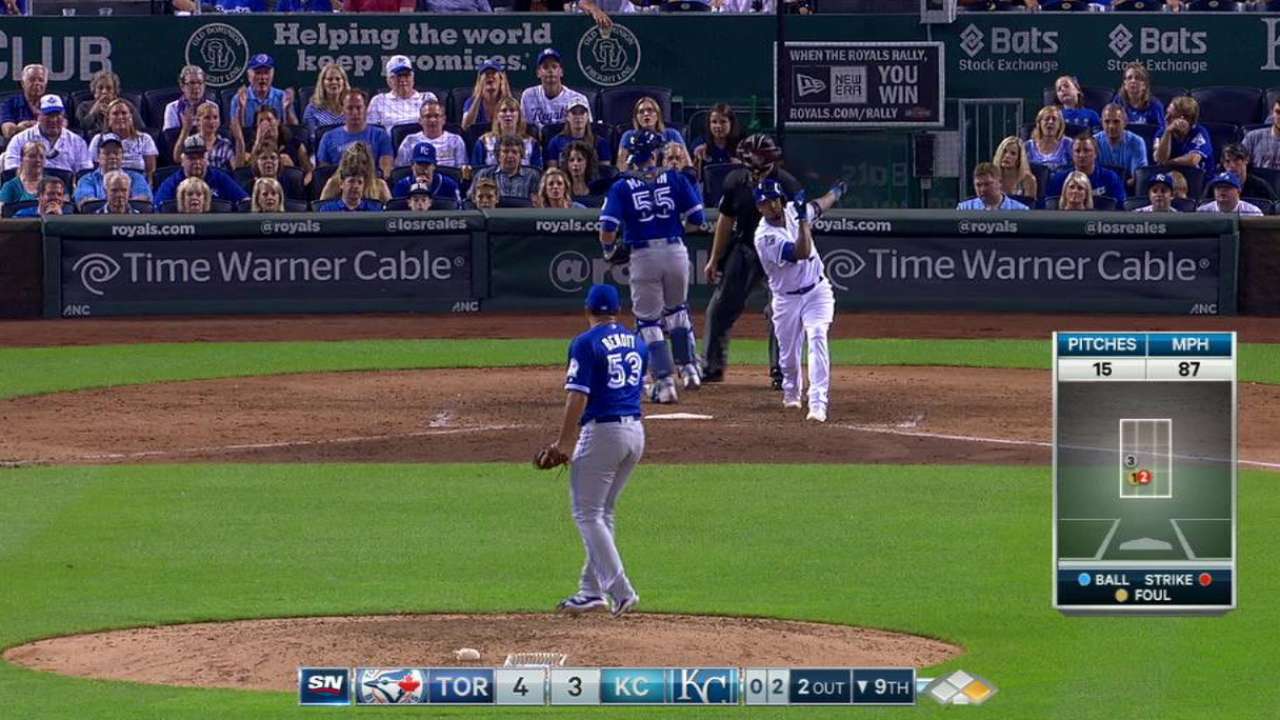 "We really didn't know what to expect," Gibbons said of Benoit. "He's been around a while ... he's been perfect since he's been here."
Mariners general manager Jerry Dipoto told Greg Johns of MLB.com that he expects to be able to use Venditte, especially in "left-on-left" matchups.
"[He's] a great makeup guy," Dipoto said. "He's pretty athletic, and obviously the nuance of switch-pitching is interesting. What we like most is the way he matches up against left-handers."
Venditte is probably best known for an incident on June 19, 2008, which led to to the creation of a new rule regarding ambidextrous pitchers.
While with the Class A Staten Island Yankees, Venditte faced switch-hitter Ralph Henriquez. The two squared off, with Henriquez reacting to which arm Venditte was using to pitch, and then Venditte reacting to Henriquez and changing his batting stance, which carried on for some time.
With the new rule, a pitcher must first indicate how he wishes to pitch, allowing the batter to then react and choose which side of the plate.
Scott Chasen is a reporter for MLB.com based in Kansas City and covered the Blue Jays on Saturday. This story was not subject to the approval of Major League Baseball or its clubs.