Dodgers handcuffed by Red Sox knuckleballer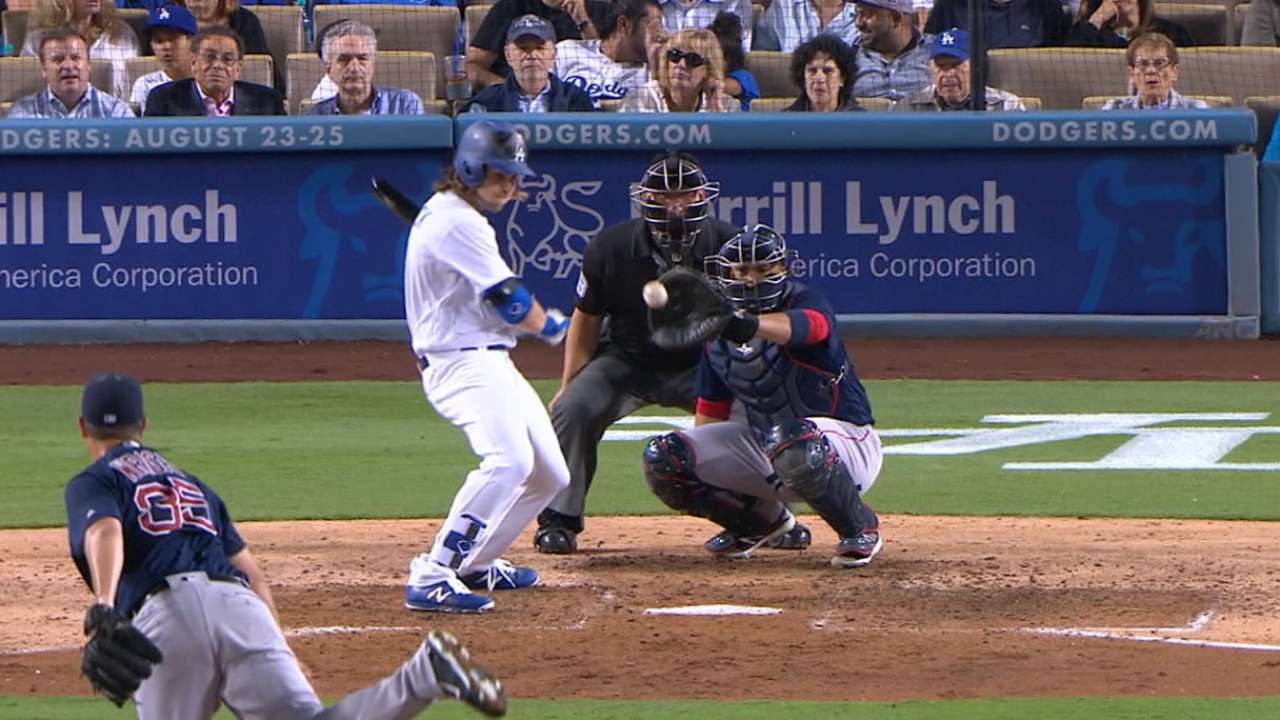 LOS ANGELES -- Even a decent night on offense wouldn't have helped the Dodgers in their 9-0 loss to the Red Sox, but they were still left scratching their heads against Boston right-hander Steven Wright and a knuckleball that did everything the pitcher wanted.
Justin Turner's double in the first inning was the team's only hit until the eighth inning. Between those two points, it was a whole load of weak contact, swings and misses, and batters caught looking. It left the Dodgers more than ready to move on with their offense.
"Offensively, I think we're fine," manager Dave Roberts said. "This is one of those outings where you have to turn the page. You really never know what you're going to get from a knuckleballer. I don't think it's any indication of where we are offensively. He was good tonight."
While Roberts said before the game that third-base coach Chris Woodward was throwing knuckleballs in the batting cages, Yasmani Grandal said there was really no way of preparing for a pitcher like Wright.
"A lot of knuckleballers don't throw as many strikes as he does," Grandal said. "I don't like to think about guys like this too much, because the more you think about it, he's going to give you one pitch and one pitch only, and that's the pitch you got to hit. It's like seeing Aroldis Chapman. You know he's going to throw 100 [mph] so you have to be ready for it."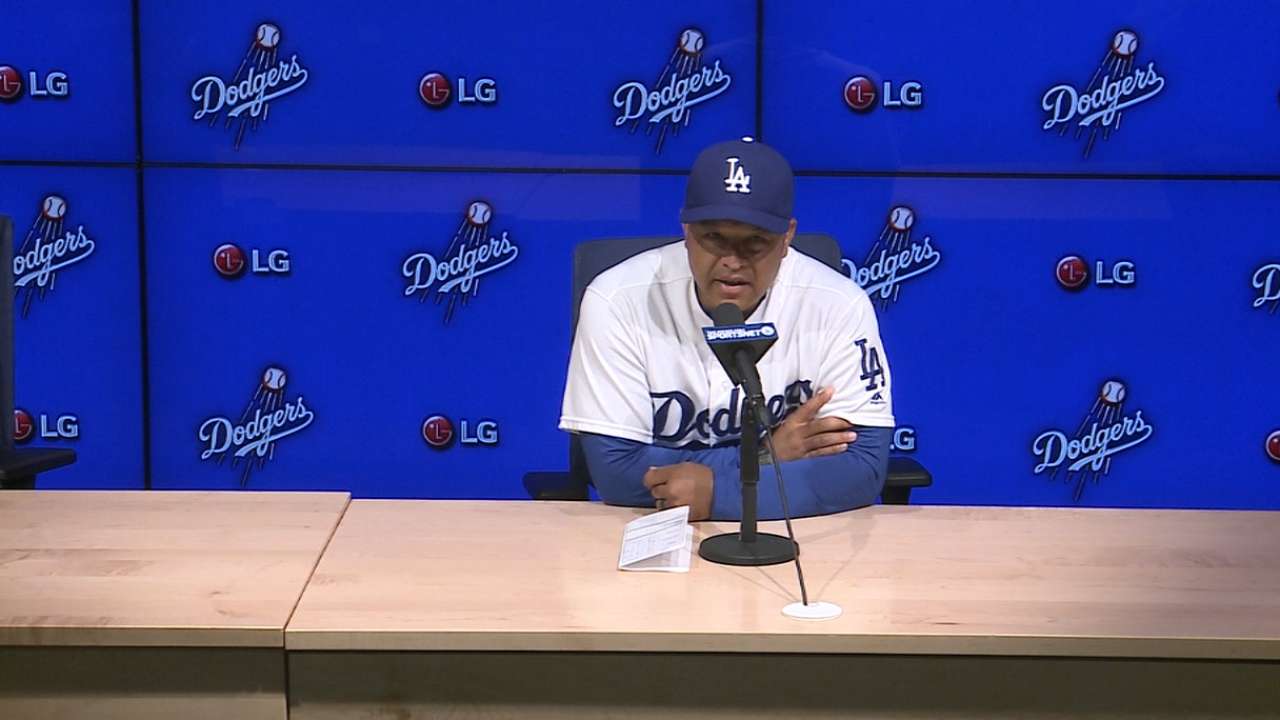 Wright finished his first career shutout with 78 strikes in 119 pitches. He tied a season high with nine strikeouts, while drawing 14 swings-and-misses. The balls that the Dodgers did manage to put in play came out with an average exit velocity of 88.1 mph, 1 mph below league average, according to Statcast™. Interestingly, Friday's figure was actually higher than Wright's season average of 87.0 mph.
Grandal said he wasn't going to worry too much over the team's futility against Wright, given that it was the first time he had ever seen a real knuckleball. He even said it was "pretty fun to hit against."
"Obviously the knuckleball is not a pitch you get to see every day," Grandal said. "When you make it move and you throw strikes and you make guys swing the bat, you're going to get a lot of soft contact and a lot of swings and misses. Seemed like right at the point of contact, the ball would just drop."
Friday likely marked the last time the Dodgers will see a knuckleballer this season, which makes the team more than comfortable with calling it a bad day and moving on. However, Grandal did point out one scenario where they could see Wright again.
"We're not going to see him again, unless we both make the playoffs and see each other in the World Series," Grandal said. "But the good thing is we've seen him already, so we've got a feel of how he moves and how he was throwing. Moving forward, if we do see him in the World Series, that's another thing we got to think about."
Jack Baer is a reporter for MLB.com based in Los Angeles. This story was not subject to the approval of Major League Baseball or its clubs.