Estevez battles command in 4-run outing
Rookie closer records one out in rocky ninth vs. Marlins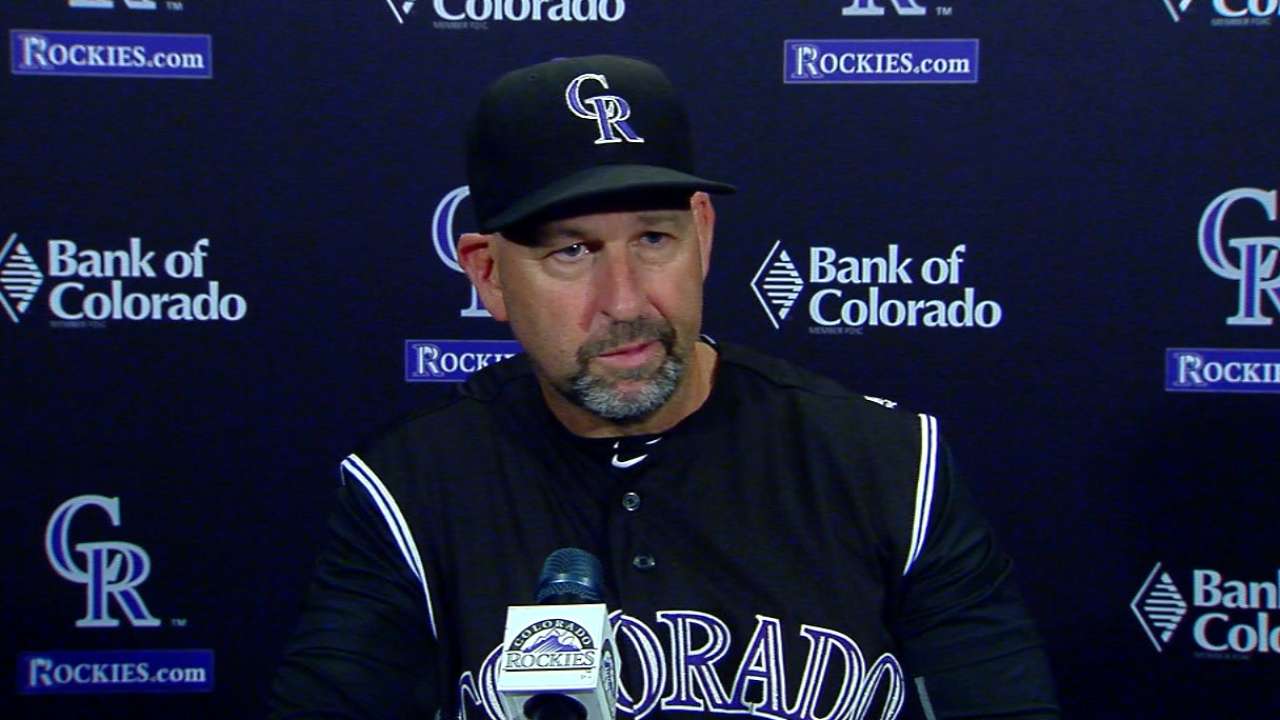 DENVER -- Despite a 3.66 ERA coming into the game, Carlos Estevez has been a shutdown reliever for the Rockies. In 12 appearances with save situations since being named closer, he has only allowed two runs.
In a 5-3 loss to the Marlins on Friday night, however, Estevez was not in top form.
Entering the ninth with a two-run lead, Estevez put the first three batters on base and allowed a career-high four runs in one-third of an inning.
"Yeah, command obviously wasn't sharp from the get-go," Rockies manager Walt Weiss said. "He's had outings like that before, where the first hitter or two [are] not real sharp and then he settles in. He can strike guys out. He works his way out of it and out of those types of messes."
Estevez faced just three batters in each of his previous three save opportunities, and he got out of a bases-loaded jam in a save against the Braves on July 22.
Friday, his command was missing. He walked the leadoff batter on four high pitches and left fastballs over the plate for Chris Johnson and Martin Prado, who hit the go-ahead bases-loaded single.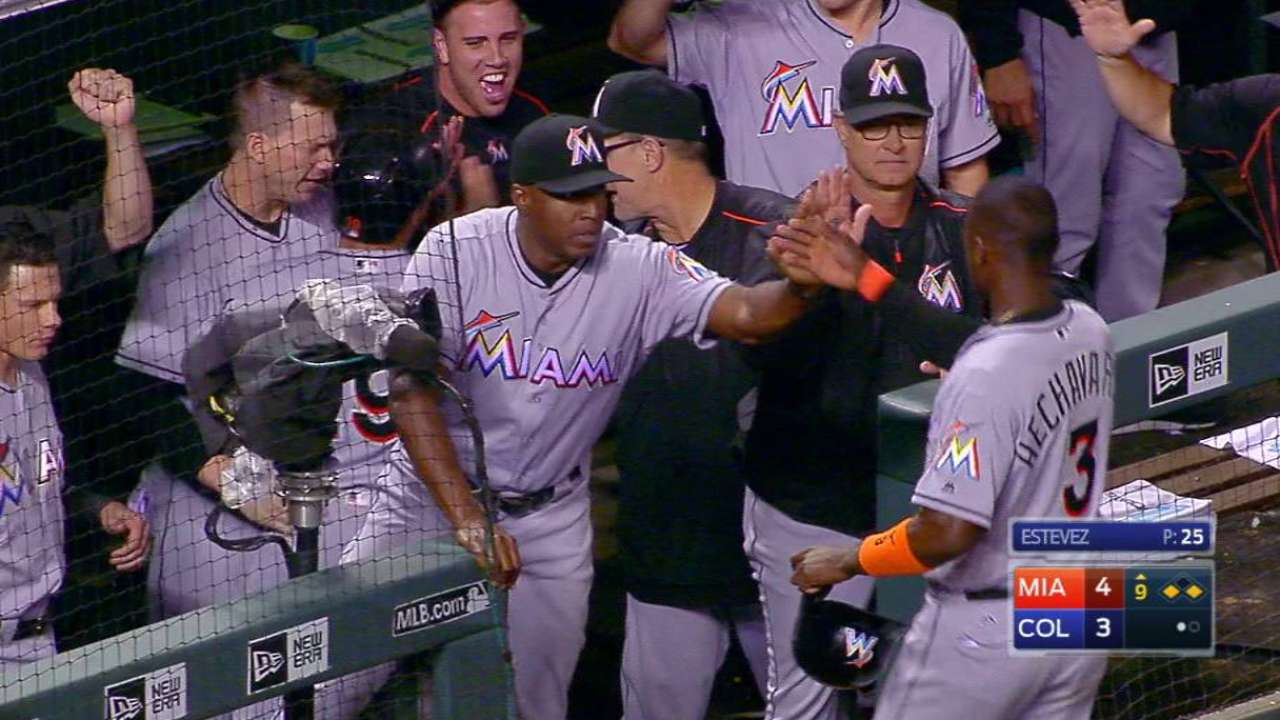 "Like every pitcher, I just want to throw," Estevez said. "I just want to be able to have my command every day, go out there and pound the zone, but sometimes, I think some days I kind of miss in the zone and maybe just open it up a little bit or just drag in or whatever. But my fastball obviously wasn't there. My command wasn't there."
In addition to the command issues, Estevez's fastball velocity was down. Only four of his 16 fastballs registered higher than his 98.04 mph average.
Estevez pitched an inning Thursday but previously hadn't pitched for a week. He didn't want to make any excuses about being rusty but said he would look at game tape to address problems with opening up too early in his delivery and to potentially alter his pitch mix.
"I've got to go to my breaking ball," Estevez said. "I obviously gave up a single on that slider. I've just got to attack the strike zone however I can."
Ben Weinrib is a reporter for MLB.com based in Denver. This story was not subject to the approval of Major League Baseball or its clubs.