Diaz blows through heart of Angels order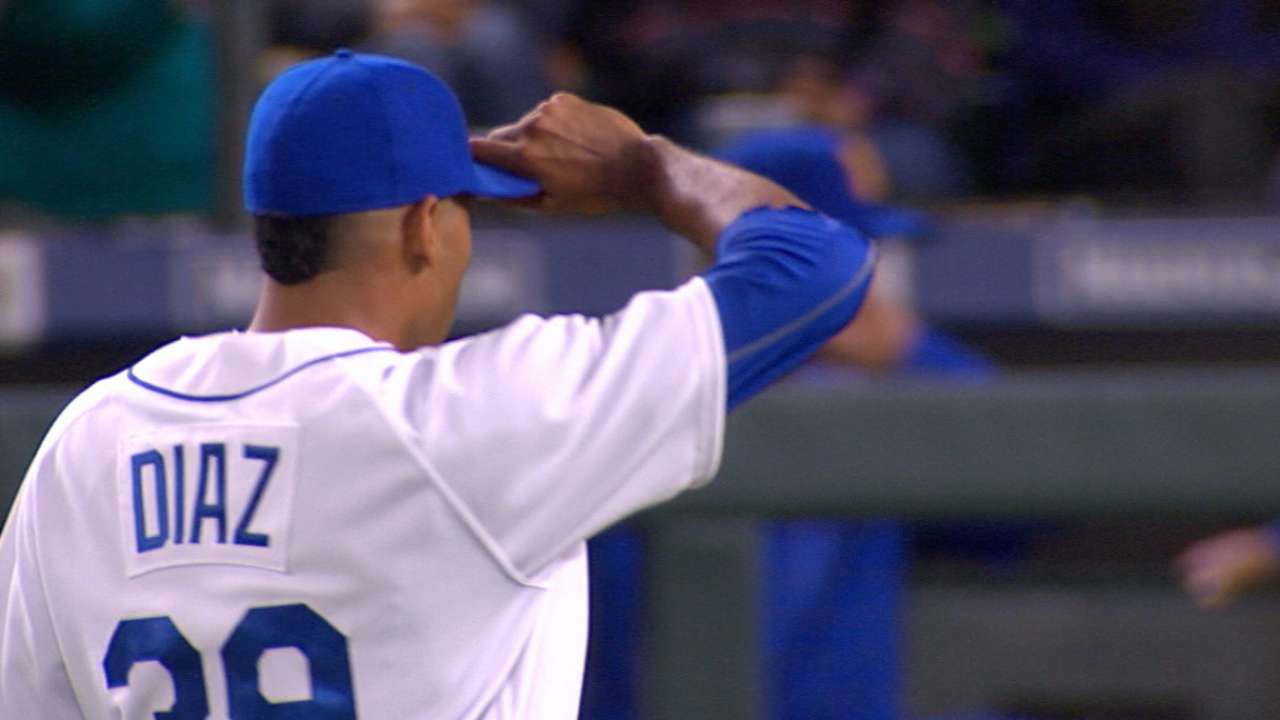 SEATTLE -- Most rookies would show nerves facing the heart of the Angels order in the ninth inning. Most would worry about the two-run lead they had to hold.
Most aren't Edwin Diaz.
"You really can't go wrong with what fingers to put down," catcher Mike Zunino said, "because his stuff's so good."
Diaz got his third save of the season Friday in his third appearance as a closer to solidify a 6-4 win over the Angels. He faced three batters --Mike Trout, Albert Pujols and Andrelton Simmons -- and struck them out in order.
"That was unbelievable," starting pitcher Felix Hernandez said.
All year, Diaz has received praise for his fastball, which at times will surpass 100 mph. But his slider was the star aginast the Angels. Diaz got all three batters to whiff at a slider for strike three. It's a pitch he has developed this season, with some help from Joaquin Benoit. And as he's gotten more comfortable with it, he's been able to mix it in more.
"It's tough to pick up, for sure, because he's changing speeds," Trout said. "He threw me a slider I probably should've hit. It kind of backed up a little bit. He's a good pitcher."
Three outings isn't long to settle into a new role, but Diaz said he's already feeling more comfortable.
"I feel more relaxed today than the first two nights," he said. "I don't know why, but I feel more relaxed today. And I was thinking, I'll make my pitches and get the win for Felix."
He pitched well in the first two games as closer too. Diaz struck out the side in his first outing in place of Steve Cishek, who is on the 15-day disabled list with a left hip labrum tear. In the next, he allowed one run before settling in and getting the save.
Maddie Lee is a reporter for MLB.com based in Seattle. This story was not subject to the approval of Major League Baseball or its clubs.