Alvarez getting comfortable in O's lineup
Left-handed slugger adjusting to new surrounding in American League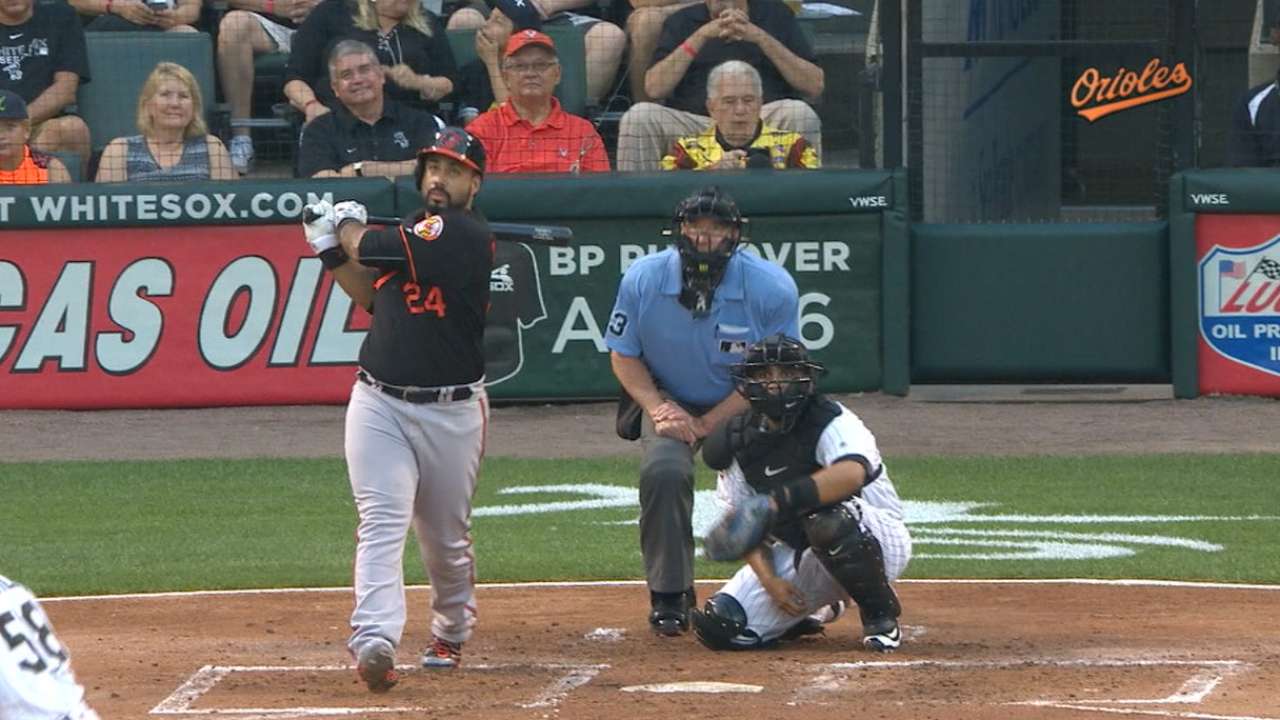 CHICAGO -- It's simple: Pedro Alvarez credits his recent hot streak with getting consistent at-bats. And the Orioles' designated hitter is paying that trust put in him back tenfold.
Alvarez homered twice on Friday night, his second multi-homer game in four days and his sixth homer in his last five games, as part of the Orioles' 7-5 series-opening win over the White Sox.
"He's strong. He's not trying to hit home runs, too," Orioles manager Buck Showalter said. "He's just trying to put a good swing on the ball and be selective."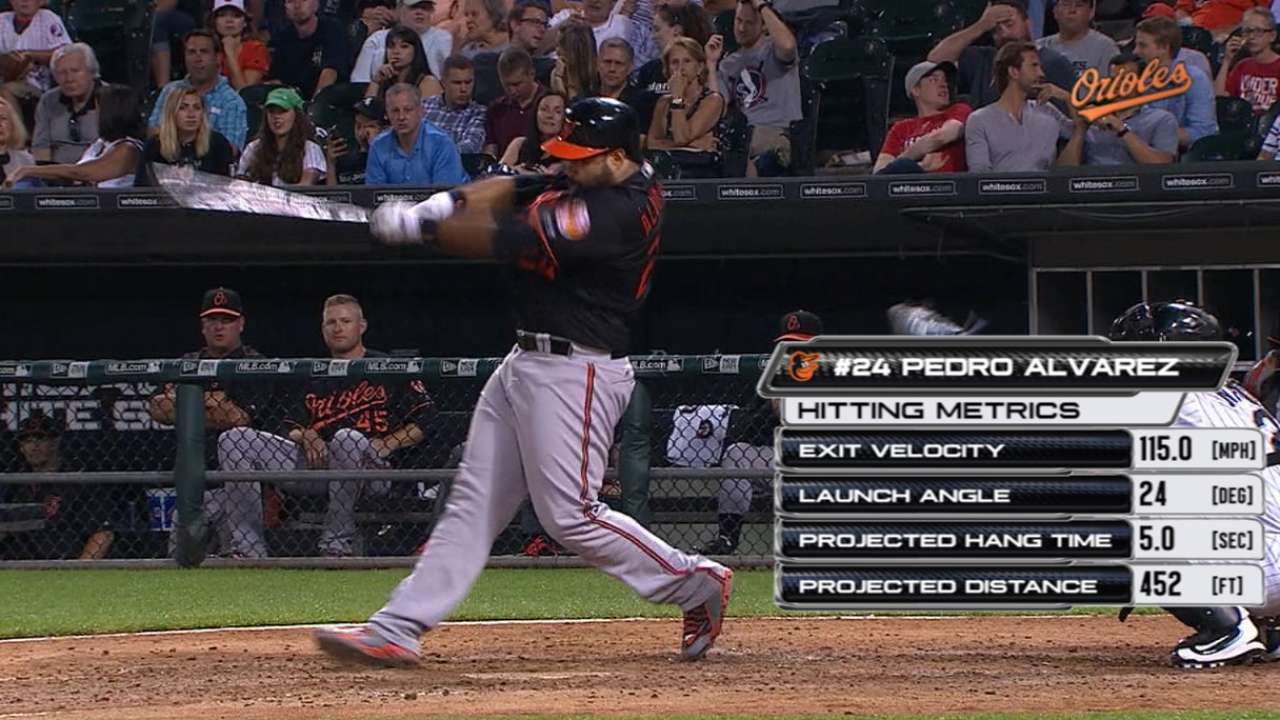 After hitting just three home runs in April and May, all three of Alvarez's multi-homer games have come since the start of June. Having spent his entire career before this season in the National League with the Pirates, Alvarez took some time adjusting to his new league.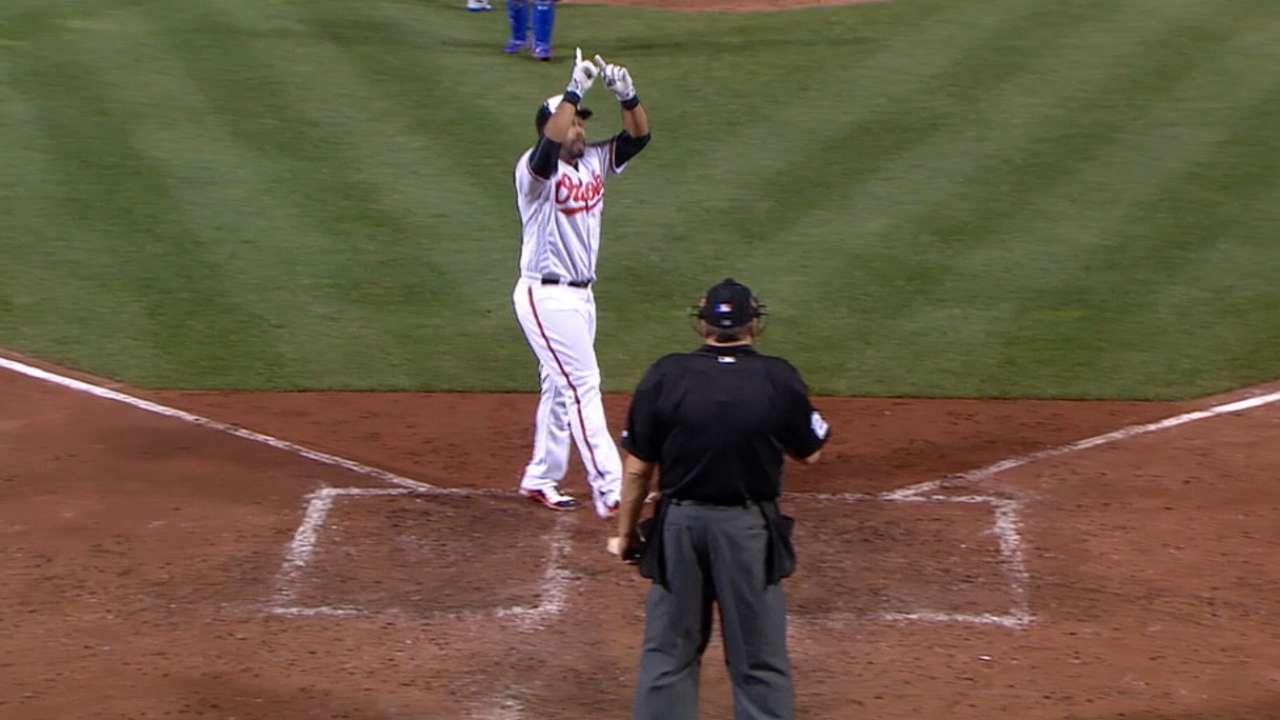 "You are facing different pitchers," Alvarez said. "You have to face them a couple times before you can get more comfortable. Yeah, different leagues, different stadiums, a whole lot of different things you are not used to. You know your best teacher is experience, and you get experience by getting repetitions."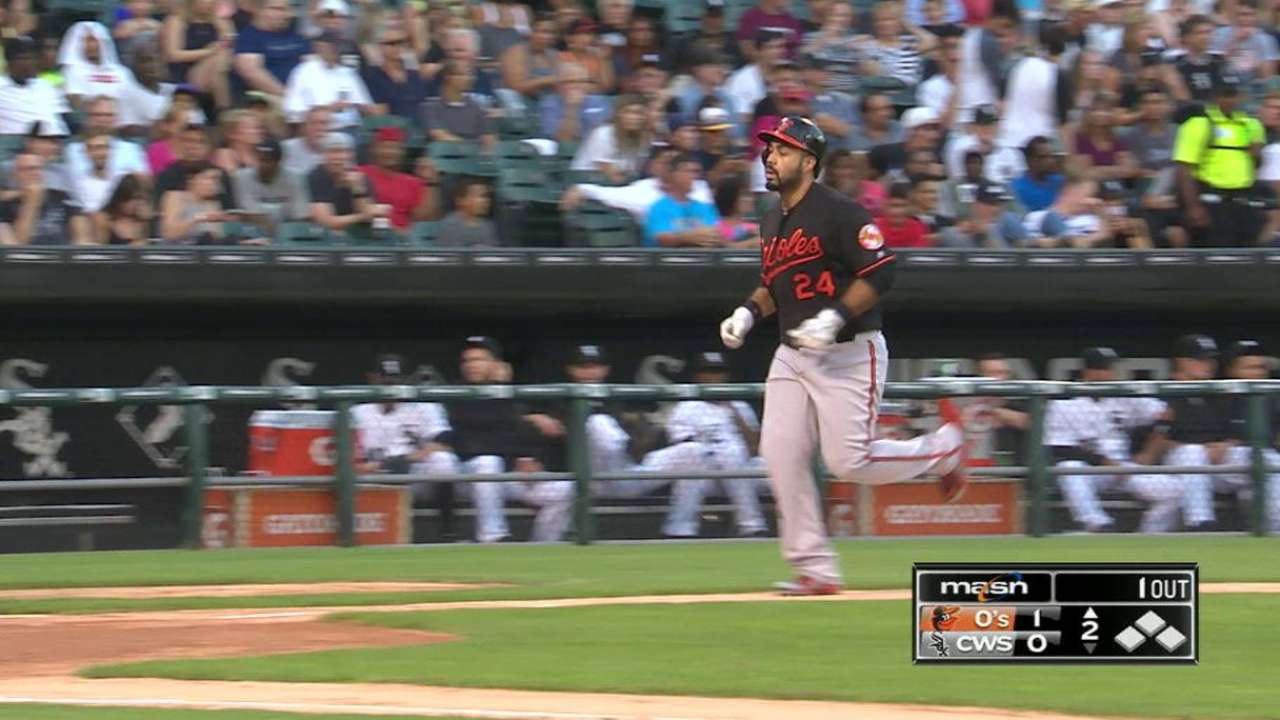 Alvarez hit his first homer on an 0-1 curveball from Miguel Gonzalez, which put Baltimore on the board in the second inning. The homer had an exit velocity of 102.8 mph and went a projected distance of 411 feet, according to Statcast™.
Alvarez struck again one out into the eighth, sending White Sox reliever Tommy Kahnle's 3-1 pitch over the right-field wall with another solo blast. This one, with an exit velocity of 115 mph, was his longest homer of the season, a projected 452 feet by Statcast™. He now has 13 career multi-homer games.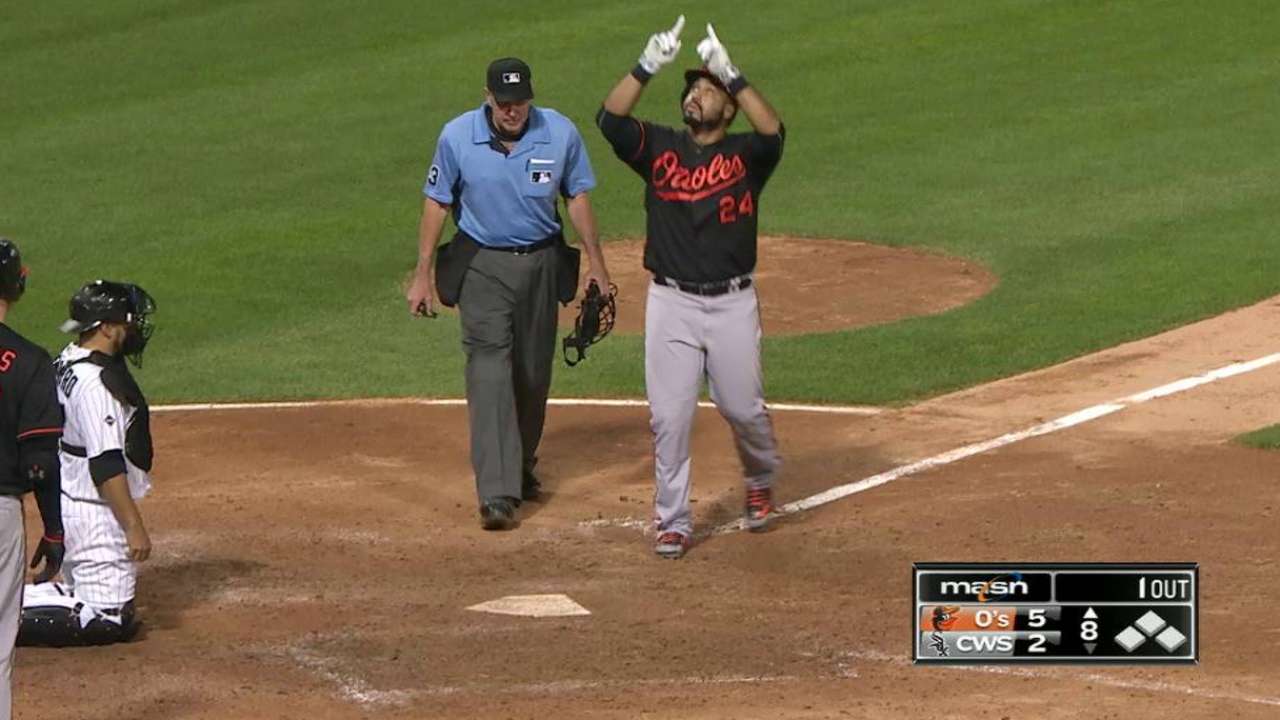 "He's just getting comfortable," Showalter said. "The first time you've been with one organization your whole life and signed [elsewhere] and what have you, there's a period you go through. We try to be patient and realize there's an adjustment that human beings have to make. … We have a very welcoming atmosphere. So, I think that works well for us.
Alvarez agreed.
"You know these guys have done an amazing job of, since day one, making me feel welcome here," he said. "From teammates and staff, so with that part, I've been comfortable from day one. In terms of on the field, again with every rep I get, I feel more and more comfortable, and I just hope to continue to do the same."
Brittany Ghiroli has covered the Orioles for MLB.com since 2010. Read her blog, Britt's Bird Watch, follow her on Facebook and Twitter @britt_ghiroli, and listen to her podcast. This story was not subject to the approval of Major League Baseball or its clubs.