Two more homers hamper Samardzija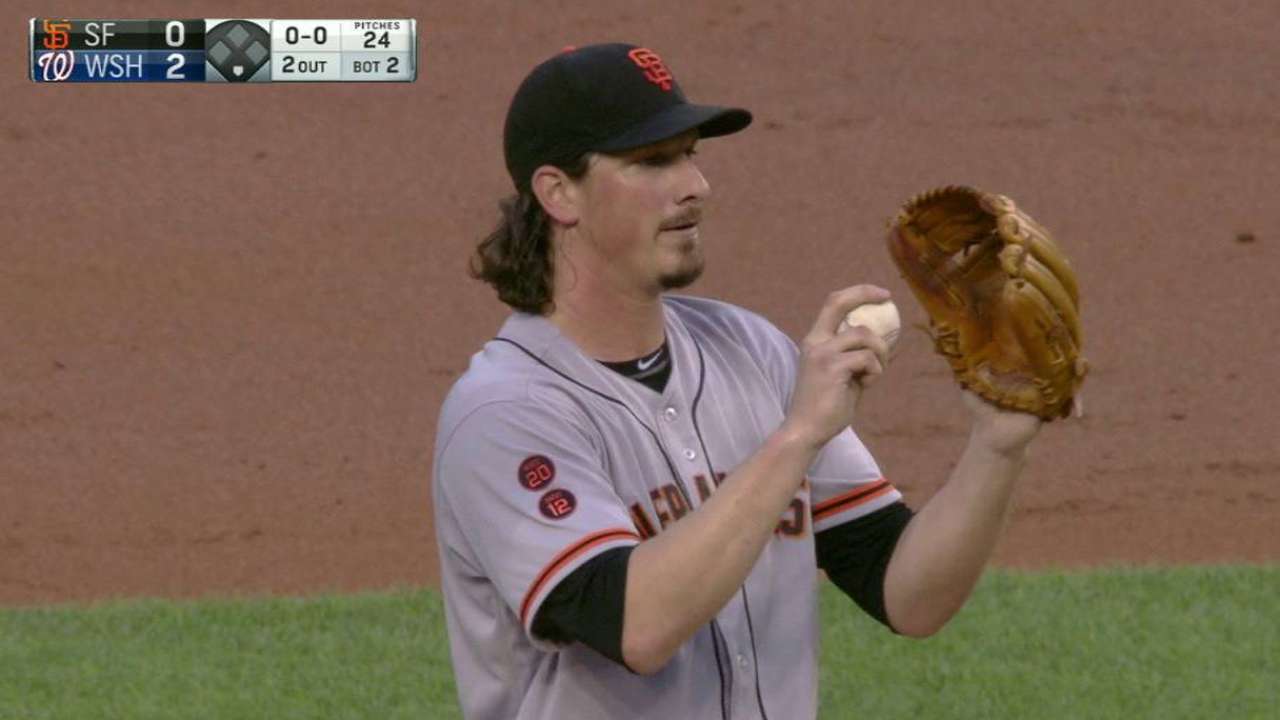 WASHINGTON -- Jeff Samardzija had reason to feel optimistic Friday night, having lasted seven innings for the first time since the All-Star break.
But durability is only part of a starting pitcher's effectiveness. So is consistency, and Samardzija displayed the type of consistency all pitchers strive to avoid in the Giants' 5-1 loss to the Nationals.
Samardzija (9-8) allowed two home runs for the third time in four starts. He has yielded 21 homers this season, eight short of the total he allowed last year, when he shared the American League lead in this dubious category.
Samardzija acknowledged that he must regain the proper pace and movement on his split-finger fastball to ensure success.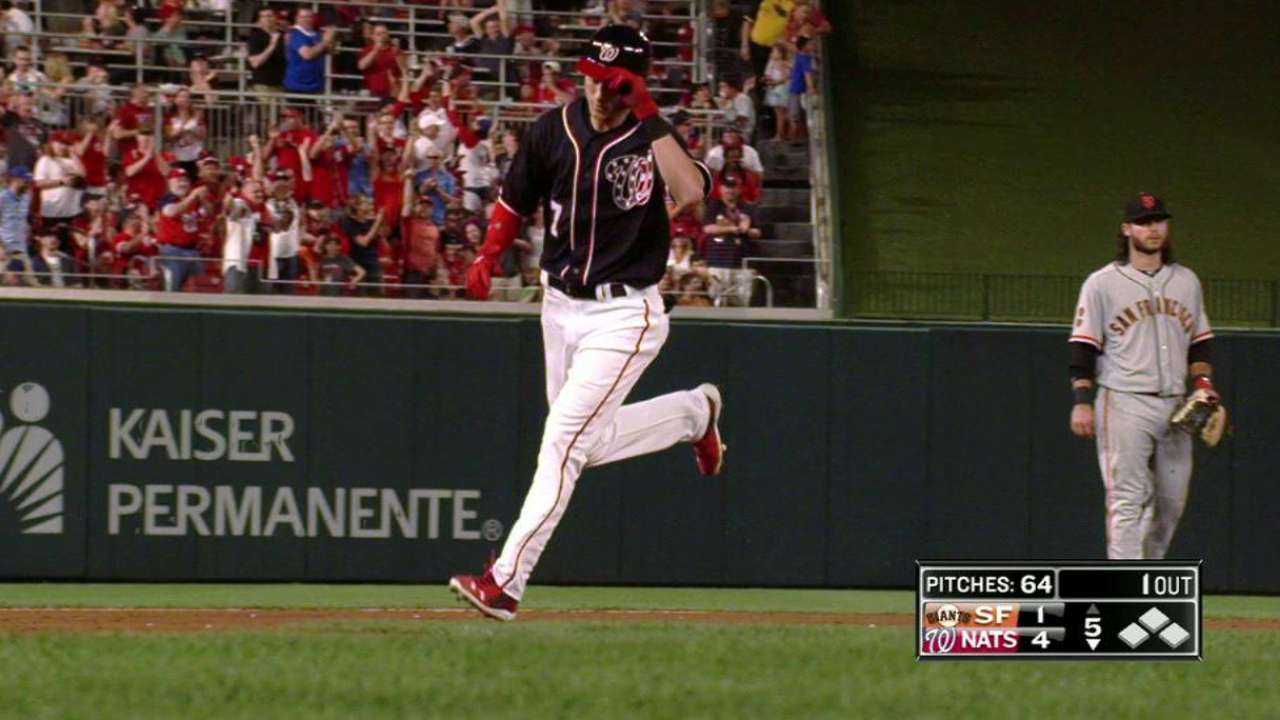 "Guys are pretty aggressive on me in general," said Samardzija, who surrendered homers to Trea Turner in the fifth inning and Wilson Ramos in the sixth. "They know I'm not walking people and I'm in the [strike] zone. [I'm not] getting as many 0-2, 1-2 counts as you want to get for the punchout. But that splitter's got to be there for me. I have to be able to keep them off-[balance] with a pitch that looks like a fastball. That's the movement I got my strikeouts on. It's been a little bit fast lately."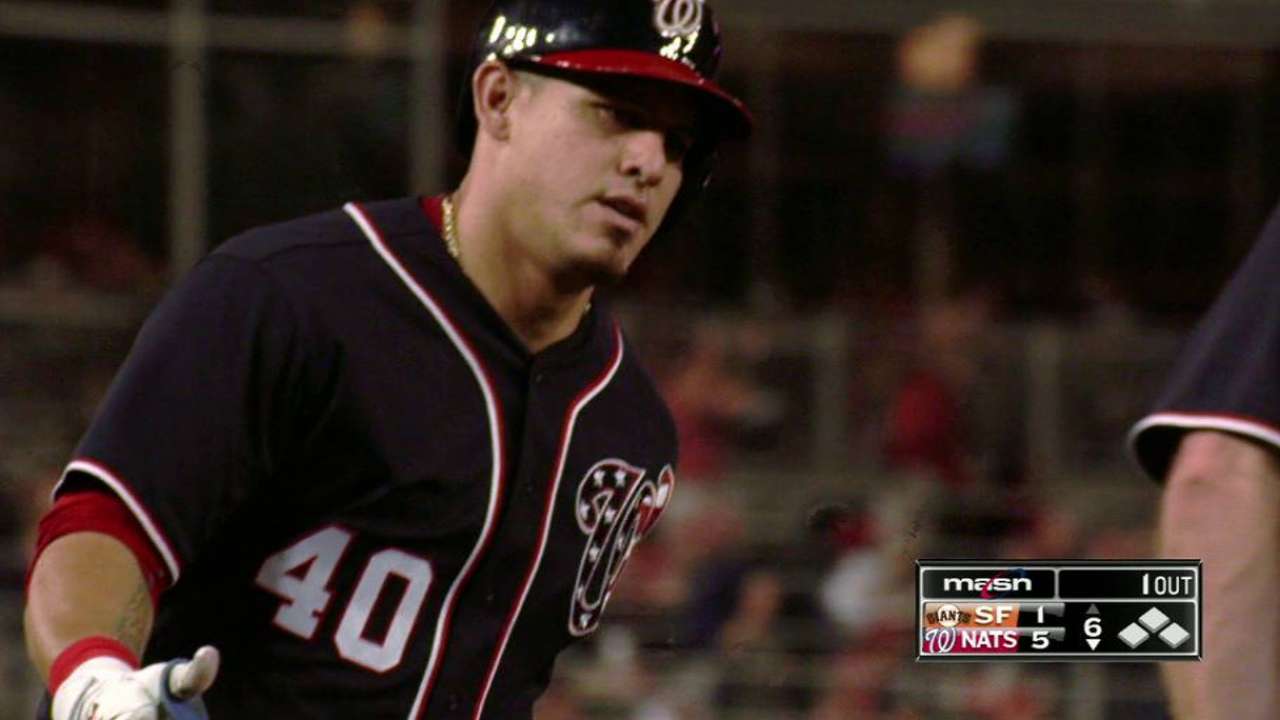 In an effort to recapture his splitter's effectiveness, Samardzija has reduced the degree to which he turns his back to home plate in mid-delivery. Catcher Trevor Brown, who caught Samardzija on Friday, explained that the diminished swiveling should ideally enable the right-hander to revive his splitter by extending his arm more and not throwing across his body.
"You make adjustments as the season goes along," Samardzija said. "That's all I have to say about that."
Chris Haft has covered the Giants since 2005, and for MLB.com since 2007. Follow him on Twitter at @sfgiantsbeat and listen to his podcast. This story was not subject to the approval of Major League Baseball or its clubs.