Pedroia leaves game after fouling ball off leg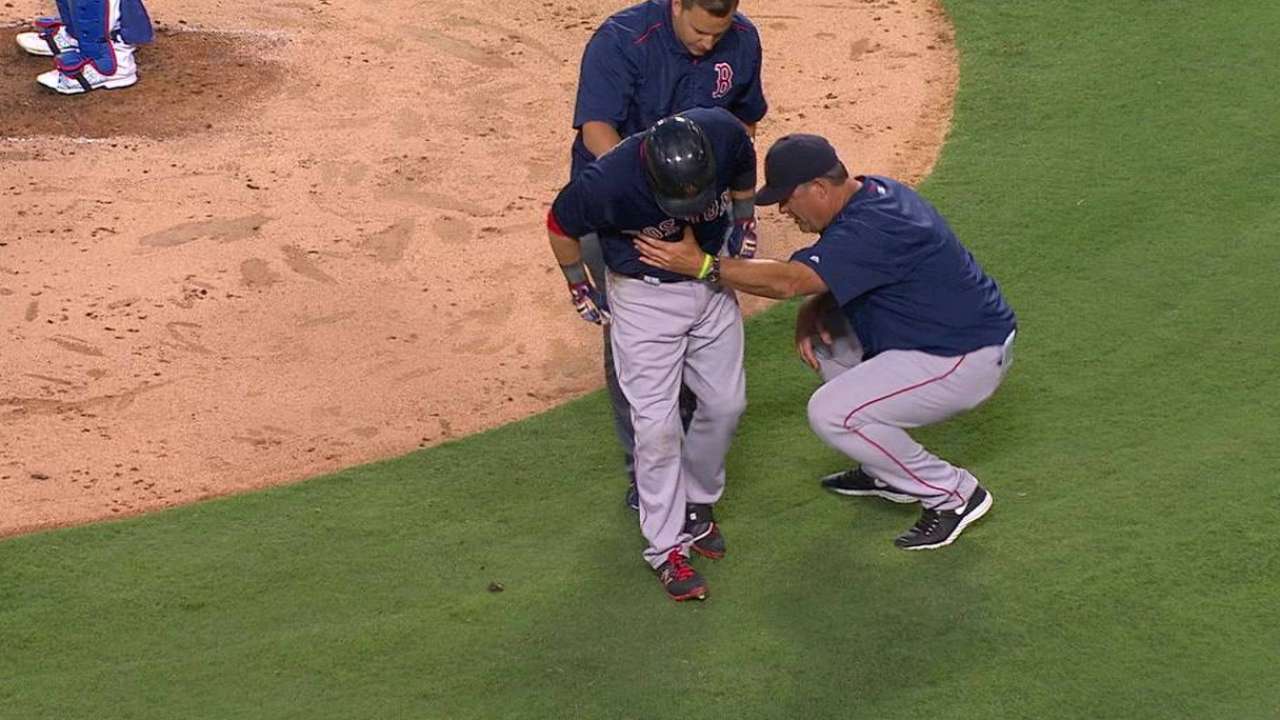 LOS ANGELES -- Red Sox second baseman Dustin Pedroia left Friday's 9-0 victory over the Dodgers in the fourth inning with a left shin contusion. He is day to day after tests came back negative.
Pedroia fouled a ball off his shin in the third inning against Dodgers right-hander Scott Kazmir. He winced in pain and hobbled around just outside the batter's box as Red Sox manager John Farrell and the team athletic trainer came to check on him.
Pedroia was walking around the Red Sox clubhouse after the game with a noticeable limp.
"He took a pretty severe hit off of the shin," Farrell said. "We will do whatever it takes to get to the bottom of it."
Aaron Hill, who started the game at third base, replaced Pedroia at second base. Travis Shaw replaced Hill at third.
Quinn Roberts is a reporter for MLB.com and covered the Red Sox on Friday. This story was not subject to the approval of Major League Baseball or its clubs.