Romero placed on 15-day disabled list
Rays recall righty Farquhar from Triple-A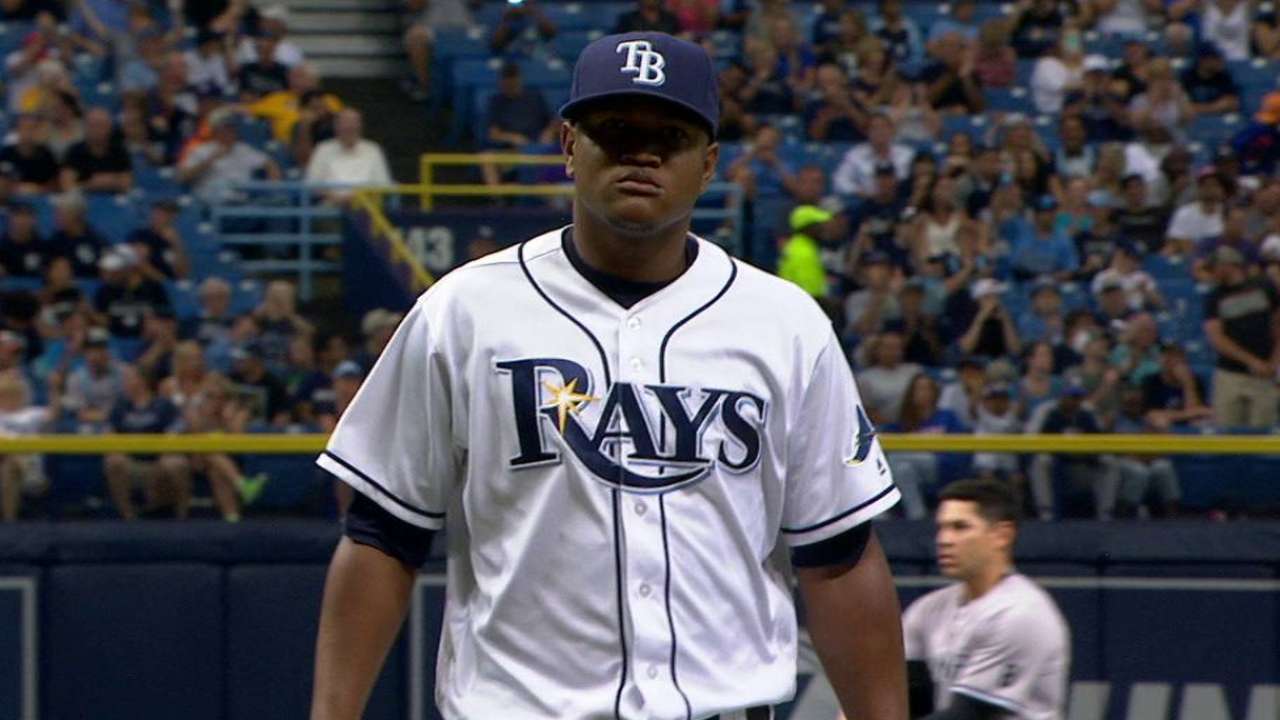 ST. PETERSBURG -- The Rays placed lefty reliever Enny Romero on the disabled list Friday with a strained back and recalled right-hander Danny Farquhar from Triple-A Durham. The move was made following Tampa Bay's 6-2 loss to Minnesota at Tropicana Field.
Romero had seen limited pitching opportunities, appearing in only seven games over the past month, most recently in Wednesday's win over Kansas City. He has a 5.23 ERA this season.
Farquhar has had three stints with the Rays in 2016. He has a 6.75 ERA over 10 2/3 innings and allowed six home runs. He has a 1.26 ERA over his last 10 appearances in Durham.
Xavier Cedeno is now the only left-hander in the Rays' bullpen.
Sam Blum is a reporter for MLB.com based in St. Petersburg. This story was not subject to the approval of Major League Baseball or its clubs.