Thor a mere mortal during recent stretch
DETROIT -- Of all the troubling trends that have affected the Mets in recent weeks, perhaps none looms more sinister than the simple fact that Noah Syndergaard is mortal again.
For the fifth consecutive start and the seventh time in his last eight tries, Syndergaard was unable to pitch into the latter third of a game. For the third straight outing, he needed at least 112 pitches to complete six innings. And for the fourth time in Syndergaard's last seven starts, the Mets lost, this one a 4-3 defeat to the Tigers on Friday at Comerica Park.
These are almost unfathomable statistics. These are not the types of things that made Syndergaard perhaps baseball's most-feared pitcher over the season's first three months.
"He's had to work very, very hard -- harder than he probably ever has since he's been a Major League pitcher," Mets manager Terry Collins said. "But to be honest, even though it's tough, I think it's good for him. If you're going to learn how to pitch at this level, you've got to learn how to pitch through tough times. And right now, he's going through tough times."
Rarely has Syndergaard pitched poorly enough to take his team out of games. But Friday provided the latest example of how far he has ventured from his old dominant self.
Struggling to put hitters away on two-strike counts, Syndergaard gave up a leadoff single to Ian Kinsler on an eight-pitch at-bat in the first inning, then watched as Kinsler swiped two bases and scored on a groundout.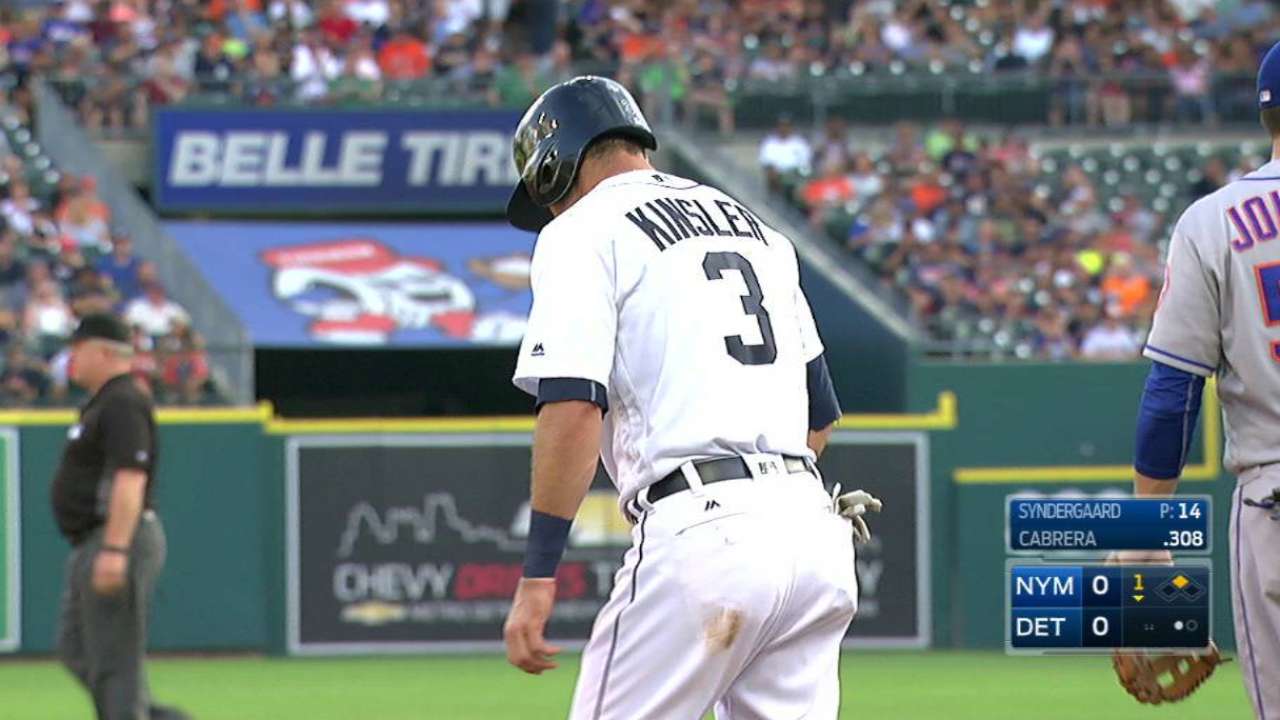 Three innings later, after Kelly Johnson staked him to a one-run lead, Syndergaard continually told himself not to give it up. He compared that to someone telling him "not to think about a pink elephant," calling it a mental lapse that led to Victor Martinez's two-run homer.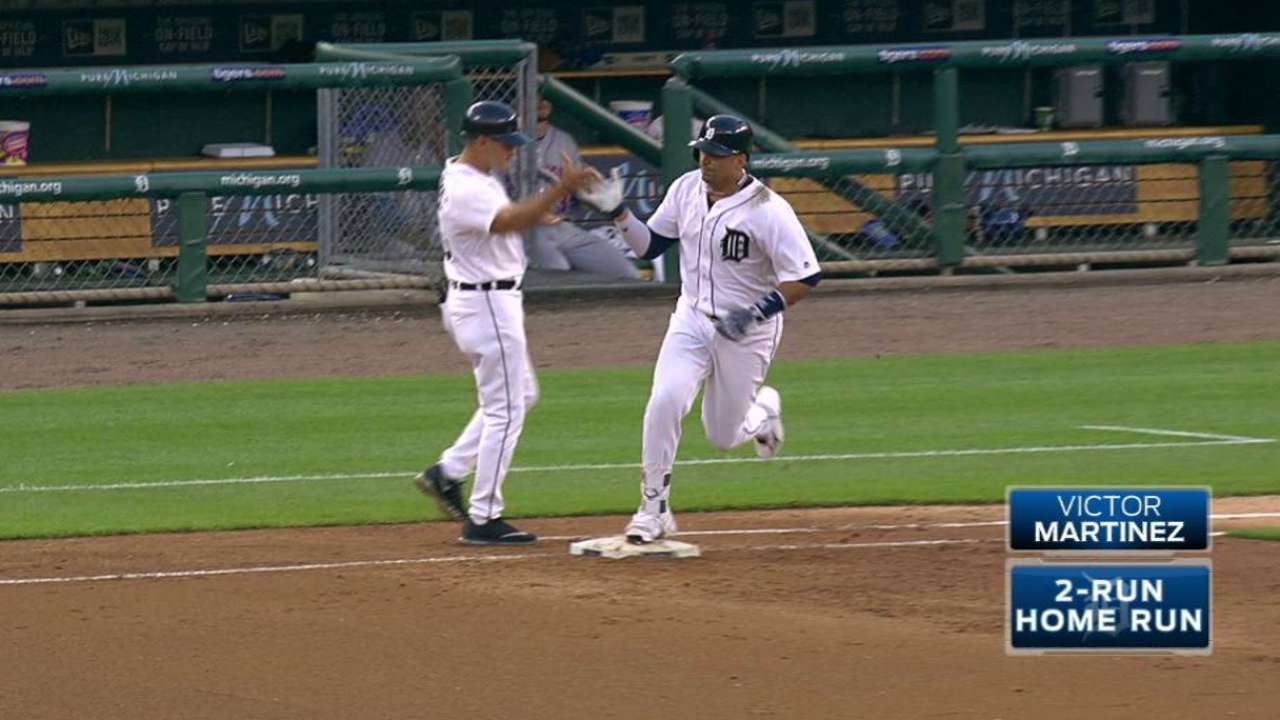 All told, Syndergaard gave up four runs in six innings, muttering over and over again postgame that he was "trying to be too fine."
"I'm trying to basically play darts out there," Syndergaard said.
The result was a version of Syndergaard so unlike the National League Cy Young Award candidate that averaged 14.9 pitches per inning over his first 14 starts, striking out nearly nine times as many batters as he walked. Since that stretch ended, Syndergaard has slogged through 17.4 pitches per inning, while his K/BB ratio has fallen close to league-average levels. His ERA over that eight-start span is 4.06, his record 2-4.
"It's just been frustrating the past month," Syndergaard said. "I have the confidence to go out there, and I feel like I have the stuff to go out there and dominate every team that opposes me. But just something hasn't been clicking recently."
It is a stretch that has coincided with the Mets -- not to mention Hall of Famer Pedro Martinez -- beseeching Syndergaard to save his best velocity for when he needs it, in the hopes of making him more efficient. The Mets want Syndergaard to pitch more to contact, and thus deeper into games.
But the opposite has occurred for Syndergaard. While his average fastball velocity has indeed fallen a tick or two since its height in late May, Syndergaard has seen just one seventh inning in the last month and a half.
"There have been so many commenting that he's got to quit throwing so hard, that he's got to back down," Collins said. "And I don't know that he knows how to do that yet."
For a club with umpteen other problems at this point in the season, Syndergaard's learning curve has become critical. And perhaps that's unfair; it's easy to forget that he is still just 23 years old, one of the youngest players on a roster with World Series aspirations.
But it is reality. Syndergaard is also one of its best players. That's no secret, either.
"One thing he's not lacking is swagger," Collins said. "I still think when he's on the mound, he's got confidence. He's just go to realize when it's all said and done, this is going to be something that's going to make him a lot better.
Anthony DiComo has covered the Mets for MLB.com since 2008. Follow him on Twitter @AnthonyDiComo and Facebook, and listen to his podcast. This story was not subject to the approval of Major League Baseball or its clubs.