Disco posts quality start despite lack of rhythm
DeSclafani keeps Reds in striking distance by limiting Bucs to 2 hits over 6 frames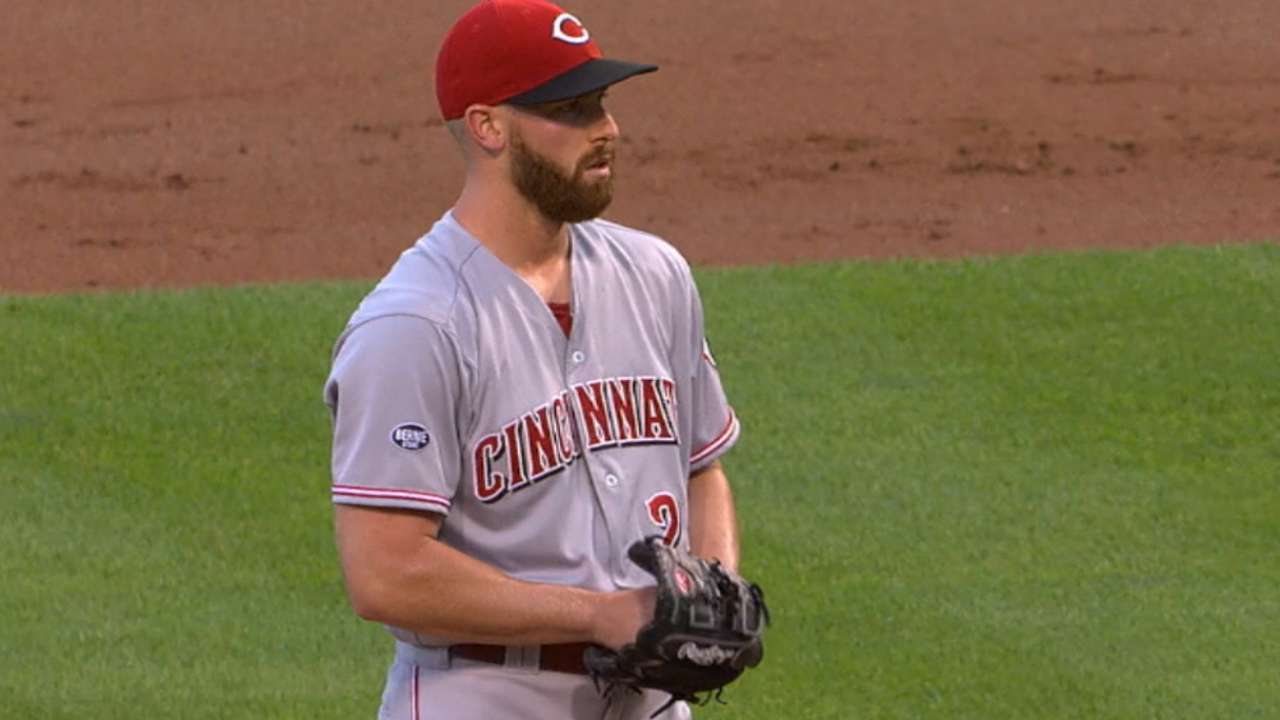 PITTSBURGH -- Right-hander Anthony DeSclafani continued his string of solid pitching for the Reds, tossing six innings, but he recived a hard-luck no-decision in a 3-2 loss to the Pirates on Friday night at PNC Park.
DeSclafani remains 6-0 with the no-decision, but he had another quality start -- his eighth in his last nine outings. He surrendered two runs on two hits with three walks and six strikeouts. He kept the Reds in the game despite not having his best stuff.
"DeSclafani has been great," Reds manager Bryan Price said. "Today I didn't think he had his best stuff or command and he found a way to give us six very productive innings and a chance to win a ballgame. [He] continues to impress ever since he was activated."
"It didn't feel like every pitch was too crisp," DeSclafani said. "I wasn't really able to throw my slider for strikes and the four-seam fastball was cutting, so I just relied on my two-seam fastball and curveball."
It was DeSclafani's 11th start of the season, and he has produced nine quality starts in those outings.
"That's all I'm trying to do is keep the team in the game," DeSclafani stated. "I don't think I was really sharp today or even [in my] last outing. I've been kind of just battling through some stuff and just trying to get outs really any way, whether they are ground balls or hard hits, I really don't care. Just as long as we're in the game and we're winning, that's really all that matters."
George Von Benko is a contributor to MLB.com based in Pittsburgh. This story was not subject to the approval of Major League Baseball or its clubs.